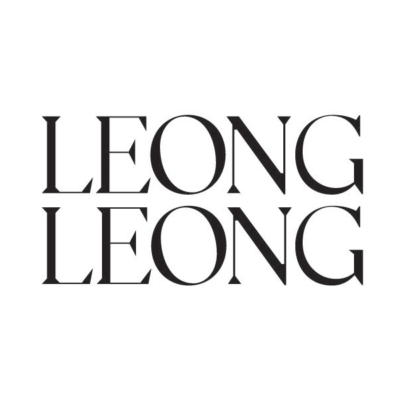 Leong Leong Architecture is hiring a senior project director to join its team in New York.
Leong Leong is an internationally recognized architecture studio and design consultancy based in New York. The studio works with forward-thinking clients, cultural enterprises, and institutions to build cultural resonance and advance social agendas within the built environment.
Leong Leong is currently seeking a talented and motivated Senior Project Director to join our team in New York City with institutional, residential and commercial building experience. As a senior project director, you will lead, manage and oversee multiple design teams in their delivery of projects from start to finish. This multifaceted position will require working closely with the Partners and other functions of the office to ensure project delivery and processes are aligned with overall values and goals of the firm.
Responsibilities:
oversee and manage multiple projects simultaneously, from initial concept through construction administration, ensuring that design teams deliver projects with the highest design and quality standards, on time and within budget
oversee and manage the allocation of resources needed for project teams to successfully complete projects
develop and maintain project schedules and budgets, and report project progress to the leadership team
serve as the main point of contact for clients, ensuring that their needs and expectations are met throughout the project
ensure that all design teams perform in alignment with overall firm culture and operations and within industry and professional standards
foster a culture of teamwork, collaboration, and excellence among team members
provide guidance and mentorship to less-experienced team members to support professional development and build capacities in the office
continuously explore ways to improve project processes and procedures to build a solid foundation for the design team to work more efficiently and effectively
work and collaborate cross-functionally with other teams including business development to assist with developing proposals, human resources for resource planning, finance for project accounting, WIP reporting and projections, and legal for professional compliance to support the successful delivery of projects
Minimum qualifications:
bachelor of architecture or master's degree in architecture
minimum eight to ten plus years of professional experience in architecture working on institutional, residential and commercial projects. Experience with institutional projects preferred
strong leadership skills and the ability to manage and motivate a team
excellent project management skills and highly organized, with a proven track record of delivering projects on time, within budget and to the highest quality standards
strong communication skills, with the ability to effectively communicate with clients, team members and firm leadership
ability to self-manage and take own initiatives, developing comprehensive work plans, setting goals and executing results
extensive knowledge of building codes and regulations
experience with in AutoCAD, Revit and other design software, Microsoft 365, G-Suite
Benefits: 
health care plan (medical, dental and vision) – 70 per cent family plan covered by the company
company sponsored retirement plan (401K) with matching company contribution
10 days of vacation per year
five personal/sick days per year
paid holidays
office-wide summer hours and a winter week break
parental leave
bereavement leave
TransitChek plan
reimbursement for licensure renewal
Salary range: $95,000 to $105,000 – range is based on received information on local markets; salary will be contingent on relevant experience.
If you are a highly motivated individual with a passion for architecture and a track record of successfully managing complex projects, we encourage you to apply for this exciting opportunity. We offer a competitive salary, comprehensive benefits package, and dynamic work environment where you will have the opportunity to work on challenging and rewarding projects.
Frequently cited statistics show that women and people from underrepresented groups apply to jobs only if they think they meet 100% of the criteria. If you meet many but not all the criteria and feel you may be a good fit for the role, we encourage you to apply.
Please apply here and include a statement of interest, resume and work samples (combined) in PDF format, and two (2) references. Please state the source of the job posting (ex: Archinect, LinkedIn, Dezeen, etc.) in the "Headline" field.
Salary: $95,000 - $105,000
Applications have closed.