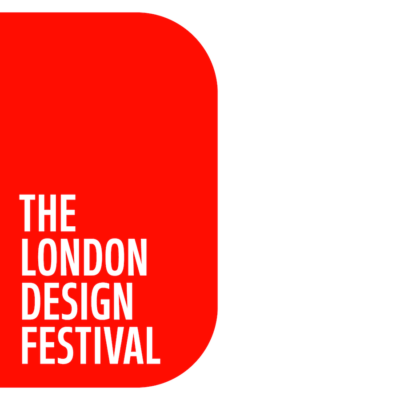 London Design Festival is looking for a project manager to join its busy London team. 
Seven-month contract, full-time
Start date: April 2018
Salary: £30,000 – £33,000 based on experience
About
Established in 2003, London Design Festival is one of the world's most influential global annual design events. London Design Festival is a key constituent of London's Autumn creative season, alongside London Fashion Week, Frieze Art Fair and the London Film Festival. Its role is to celebrate and promote London as the world's design capital and gateway to the international design community with a reputation as one of the largest and most exciting design events in the world. This year the Festival will run from 15 – 23 September 2018 with over 400 events and installations on offer across the capital, from a major exhibition programme at the V&A to citywide landmark projects, alongside 300 partners and design districts all participating across the nine day Festival.
The role
London Design Festival is looking for an experienced project manager to work with the projects team on the delivery of Landmark projects and commissions for this year's Festival. As project manager you will work closely with the internal project team across all aspects of your assigned projects whilst working with external members of the team to co-ordinate
the successful development and delivery of a range of installation.
Key tasks 
Meetings: attending relevant project meetings both internal and external
internal updates: effective updating and communication with the wider team through meetings, PM software and email
project budget management: including budget holding, quotation management, sign off with relevant parties and reporting
contractor appointment/management: including shortlisting, pitch meetings, contract negotiation, quotation, on site management and sign off
design team appointment/management: working with the wider team on the shortlisting, appointment, briefing — including working budget, and scope of the design team, including the principal designer and engineering team
scheduling and critical timeline management: draft and manage an overall critical timeline for the project, ensuring this is understood by all parties and any issues or delays are clearly communicated to all relevant parties
planning and licensing: applying for the relevant licences and permissions.
H&S/CDM: working with the appointed H&S consultant to ensure full project compliance with CDM 2015 and H&S legislation including contractor's Construction Phase Plans, RAMS and insurance
venue: shortlisting and negotiation of the venue for the project as needed, management of the relationship with the venue including the compliance to any specific site conditions
on-site management install/de-install: review and distribution of an overall build schedule, including regular site visits to check on progress and reporting to the wider team. Attend any sign off meetings with the venue, H&S or local authority representatives. Be on site during key moments of the build phase and take/hand back the space to the venue, including any condition checking
on-site management live phase: work with the project partners to develop a visitor management and engagement plan including site staffing, scheduling and training
post event de-brief and reporting: scheduling and undertaking any de-brief meetings with project partners including contractors and venues and where required the production of relevant reports
Key skills
five years minimum relevant experience
good understanding of the project management process including H&S and CDM 2015, logistics, installation and de-installation processes and event management
experience working across a range of projects of different scale at the same time involving multiple contractors and different types of sites/locations
a keen organisational sense with meticulous attention to detail
ability to think clearly and solve problems effectively under pressure
great interpersonal skills
experience reading construction plans/drawings
ability to work well in a team while being able to manage and prioritise your own workload
Apply
If this sounds like you, please send your CV together with your one-page covering letter.
For other project management vacancies please visit londondesignfestival.com.
Applications have closed.