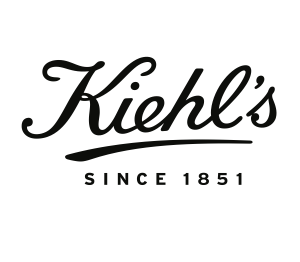 Kiehl's has an opportunity for a senior manager/director to join its team in New York.
SR MGR/DIR – GLOBAL RETAIL DESIGN
Six to seven years of experience required.
In house beauty/luxury retail design a plus.
Be the 'gatekeeper' to ensure all Kiehl's brand standards are expressed consistently in all retail formats across global markets – freestanding stores, department store shop-in-shops/self-assisted concepts and travel retail locations.
Be an expert design innovator and conceptual thinker – partner closely with the head of global retail design to oversee the design and development of all aspects of the retail environment: store/shop layouts, fixture design/merchandising displays/lighting/furniture/materials including pop-up shops/events.
The role:
evolve concepts through design development as required for management approvals
CAD experience is essential – creating and modifying drawings on a daily basis
3D software experience is key- e.g. SketchUp with V-Ray
expert proficiency reviewing architectural, construction and fixture/millwork shop drawings
vendor management with day-to-day coordination, gathering prototype costs for approvals may be required
knowledge of material costs, construction trades, process that affect and impact design
sourcing material samples, vendors and reps to assist in design progression and evolving concepts
knowledge of back of house, operational systems that affect sales floor and main shop design
work closely with the visual merchandising and marketing teams to effectively implement new selling strategies
keep aware of the competitive retail environment – with a focus on the beauty marketplace and competitive brands
awareness and knowledge of digital technologies and integration into the brick-and-mortar/physical retail space
Requirements:
Bachelor degree required, focus in interior design or architecture
minimum of six years' retail design experience
stellar design aptitude and conceptual thinking required
experience with managing processes to develop clear and concise design solutions aligned with business strategies balanced with a strong sustainability mindset/approach to design solutions
strong project management aptitude required – to manage multiple projects
excellent interpersonal/communication skills to work with multiple business partners and cross-functional teams
strong working knowledge of basic fixture and cabinet construction detailing and methods
good awareness of design/industry trends/new concepts/materials/innovations and the aptitude to translate these ideas
demonstrated creative abilities, sketching, conceptual rendering and space planning
good understanding of general building codes, ADA codes and interior standards
comprehensive working knowledge of AutoCAD and SketchUp/V-Ray
proficient in Microsoft Office Suite (Teams, Word, Outlook, Excel)
expert communication/presentation skills
Currently a hybrid work environment – our offices are in the West Village of Manhattan/NYC. Option for 100% remote work is available with occasional office team meetings needed.
Salary: Undisclosed
Applications have closed.