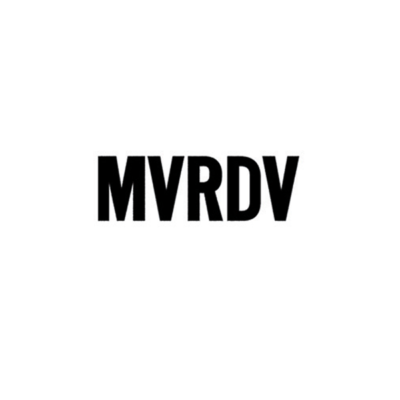 MVRDV is recruiting a head of urban planning to join its team in Rotterdam. 
MVRDV is a globally operating office for architecture, urban planning and research Our seven design departments work on more than 150 projects all over the globe, in a wide range of scales, sizes and functions.
The strategic and urban planning department focusses on a large variety of projects, ranging from urban infills to city planning, including master planning, landscape design, strategic planning and research projects.
For our strategic and urban planning department, we are looking for a very strong and experienced urban planner, who has the ambition and skills to lead a team and take the department to a new level. We seek someone who relates to MVRDVs agenda, identity and approach but also introduces his or her own specific experience, knowledge, network and character.
Responsibilities
The Head of Department (HoD) is responsible for the further development of a strong urbanism strategy within the office. On a daily base, the HoD is in charge of the functioning of the department, from the acquisition of a project until its final delivery and all the activities in between. There is a responsibility for the design, the financial results of the department, the operational processes of the department and the performance and management of the employees.
The HoD is aware of what is happening in the market, informed about rules and regulations and cultural differences. He or she moves comfortable in any client or stakeholder meeting and knows how to present projects, the office and oneself as a Senior Urban Planner. The position also will ask of you to be an MVRDV spokesperson when needed.
Place within the organisation
The HoD works with, and manages a team of around 10-20 people, consisting of (senior) project leaders, urban planners, landscape designers, architects, designers and assistant designers.
The HoD works in close collaboration with the founding partners, the managing director, Business development and other heads of departments. The HoD reports to the managing director and the responsible partners and is part of the management team of MVRDV.
 We are looking for someone who has:
a degree and is registered as an Urban Planner or as an Architect with a strong affinity and proven experience in urban planning
A minimum of 10 years' of proven experience, including five in a senior management position
working experience in an international setting
strong communication and organization skills and is flexible
experience in drafting proposals (on all levels from content to financial and from planning to stakeholder management)
experience in managing a team of 10-20 people in a personal way
strong language skills in English and Dutch (Fluent)
willingness to travel
Additionally this person:
can translate concepts to practice
convinces and is inspirational
is ambitious, engaged and responsible
adores and lives the work and philosophy of MVRDV
We offer
We offer a position in a dynamic international environment for 36-40 hours per week. MVRDV uses the salary according to the collective agreement for staff employed by architecture firms (Architecten CAO). The position of Head of the Strategic and Urban Planning Department will be rewarded based on experience and background. The workplace is in our beautiful office in Rotterdam.
Procedure
The closing date of the vacancy will be on March 15th 2018. The interviews will take place at the end of March and the beginning of April. The starting date depends on your availability but will be preferably as soon as possible.
If you have any questions, please contact our HR department at +31 (0) 10 477 2860 and ask for Suzanne van der Pluijm.
To apply you can send your resumé, motivation and portfolio using the link below, or leave your documents in our mailbox using our online form on www.mvrdv.nl/en/about/jobs. As part of our hiring procedure, we may ask you for the contact information of one or several references.
Applications have closed.