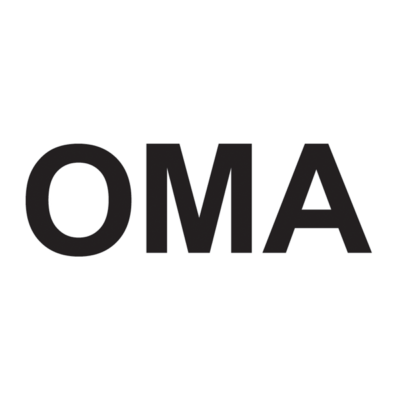 OMA is seeking a computational design specialist to join its team in Rotterdam.
OMA is looking for an architect with specialised skills in computational design (CD) and Revit content creation to join the digital design and technology group in Rotterdam. This is a non-project role providing technical support to the studio's architects, supporting their digital delivery, using design authoring tools.
The computational design specialist (CDS) is a key role within the studio's digital design and technology group supporting all projects through all stages of leveraging CD and advanced family creation knowledge.
Responsibilities include technical upskilling and mentoring architects to facilitate them becoming more efficient, productive and familiar with the digital design strategy, technology and workflows. This is to be achieved through project engagement and timely recognition of opportunities to use digital computational tools (i.e. Dynamo) to enhance project productivity and identification of training needs. In addition; the role will be at the core of creation, management and auditing of Revit content in the practice library whilst developing best practice.
Excellent communication skills are required at all times. As part of this, the CDS will integrate into project teams for extended periods as required, lead training sessions, provide regular project progress updates to the BIM Manager which will be used to inform standards, processes and staff resourcing.
Responsibilities:
organise, configure and maintain studio computational design workflows between authoring tools and the output; advance and query OMA's approach to digital design
create, manage & audit parametric Revit library content to requested LOD
support project team(s) on a broad range of challenging international projects
provide one-to-one mentoring on digital design 'Best Practice' workflows to project teams as required
handle ad-hoc queries regarding OMA's software use and tools
develop and deliver OMA's digital design and technology workshops
ensure OMA digital design procedures, standards and workflows are applied and communicated to project teams
liaising with other members of digital design and technology group to ensure changes in procedure, standards and workflows are effectively communicated
provide production assistance where necessary
 Qualities and skills:
experience working in an architectural design and project delivery environment
Minimum three years' experience working with computational design on BIM Level 2 large scale projects with the Autodesk Building Design Suite
advanced and comprehensive knowledge of Dynamo (ideally also Grasshopper)
strong working knowledge of Revit and Revit family creation
experience in delivering software/process training to new and existing users
self-motivated and capable of autonomous work to drive efficiency throughout the studio; able to demonstrate initiative and a proactive approach to short and long term tasks
able to work on more than one project simultaneously
excellent communication skills (English language is spoken in the studio)
excellent organisation skills and ability to meet deadlines
resilient to cope with conflicting demands, able to prioritise duties and work effectively under pressure while remaining calm and professional at all times
willing to autonomously and continuously develop new skills beyond their core knowledge
interest in current BIM-related developments, tools and software
architecture degree or equivalent
To apply, please submit your application online via the link. The selected candidate is expected to start in November 2018.
Applications have closed.