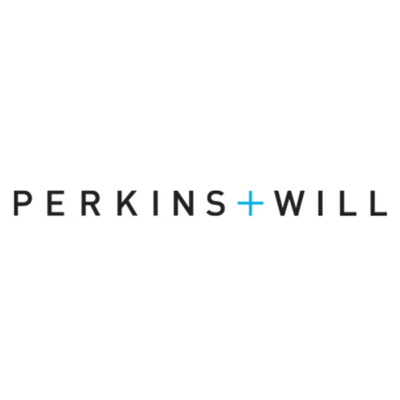 Perkins + Will is seeking a digital content strategist to join its practice in New York, USA. 
Are you a digital innovator? Do you have a passion for creative storytelling and a way with words? Does the latest technology come easily to you? Can you measure and analyze digital marketing data? If your answer is yes to these questions, we may have the perfect role for you!
Perkins+Will is looking for a digital content strategist to take our firm-wide communications to the next level. As part of our firm-wide marketing team, and under the direction of the corporate public relations director, the digital content strategist will create, disseminate, and measure the reach/impact of digital content designed to reinforce the Perkins+Will brand. The content will aim to grow and engage our external and internal audiences through multiple digital channels, including Perkins+Will's website, blog, videos, podcasts, microsites, interactive project proposals, social media, email marketing, custom apps, and more.
Based in New York City, the digital content strategist will work closely with the director of public relations to strategize and execute high-impact, firm-wide communications campaigns that showcase Perkins+Will's design excellence, celebrate our diverse global talent, promote our world-class services, reinforce our thought leadership, and bolster our reputation as one of the world's leading design firms. The digital content strategist will also consult with and provide support to marketers around the firm as they seek to deploy and/or reinvigorate their own local digital content campaigns to engage clients and collaborators.
Responsibilities include:
managing, on a daily basis, the overall content of the Perkins+Will website (both front and back-end), blog, intranet, and social media platforms—and implementing updates, as needed
devising and implementing a plan for regular website content maintenance and updates
regularly checking all online content for functionality and troubleshooting, as needed
establishing an editorial content calendar—in collaboration with the director of public relations—for the regular production, publication, and distribution of content on our website, blog, intranet, newsletters, e-blasts, and social media platforms
collaborating with the director of public relations, and others, to conceptualize, storyboard, execute, and measure multi-channel strategic communications campaigns that align with the editorial calendar
creating/authoring compelling content in accordance with editorial calendar and in support of strategic communications campaigns
tracking, measuring, and analyzing website, social media, email marketing, and other digital communications metrics on a monthly basis and implement improvements to increase performance, boost traffic, and drive engagement
staying apprised of and employing SEO best practices
reviewing and proofreading content for quality assurance prior to publication
managing the production of video content
selecting visually impactful images, and formatting them as needed, for online publication
collaborating with local marketers, business development leaders, and other leaders around the firm to develop content strategies and materials that support target markets and clients
identifying and building social media collaborations with like-minded partners
providing additional support, as needed
Desired skills: 
working knowledge of Adobe Creative Suite (including Adobe Premiere and After Effects), Final Cut Pro, HTML, Drupal, CSS, WordPress, and Google Marketing Platform strongly preferred
strong familiarity with digital technologies, including Sprout Social, Bamboo, and Adobe Spark
ability to plan, develop, and distribute strategic content
copywriting, copyediting, and oral presentation skills
video production
integrated marketing
multi-tasking, self-organization, self-motivation, time management, and project management
ongoing data collection, analysis, and use of metrics to inform communications strategy
consensus-building
Requirements:
degree in digital communications, writing, web production, or other related field
at least five years of digital communications experience, preferably in the A/E/C industry or a design or creative professional services environment
ability to communicate effectively across multiple digital platforms, including website, email, video, and social media
experience as a brand ambassador
experience researching, identifying, and reaching target audiences
ability to thrive both independently and as part of a cross-functional team
proven ability to manage multiple projects and perform well under high-pressure, deadline-driven situations
positive, team-player mentality
Applications have closed.