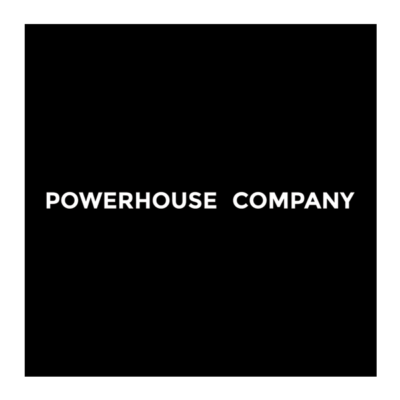 Powerhouse Company is looking for a public relations lead to join its office in Rotterdam, Netherlands.
We are Powerhouse Company. We give meaning to space through profound form and function. Our projects arise by the collective intelligence of everyone involved. And a deep understanding of its historical and future context. Before we think ahead, we think alongside our clients; deeply understanding its social, economic and sustainable goals.
Because we have all specialists in-house, we are trusted in taking full responsibility from sketch to construction. Our aesthetics are characterised by the never-ending search for synergy between constraints and possibilities. This is what lets us make conscious design decisions that enhance the subconscious design experience. Our approach to function is based on knowing every inch in and around an object should enrich the overall life experience. This is how we intertwine context, aesthetics, and function to form serene clarity which can be felt in the projects we do.
Powerhouse Company has been growing in the past few years. With ambition to further increase our presence worldwide, we are looking for an experienced and ambitious lead of public relations to be part of this exiting process. The lead of public relations is to cultivate our company brand in the field of architecture, design, research curation and real estate.
In this position, you will devise communications strategies and oversee the implementation across the company. You will take a lead of the PR team of three people and work with other design talents, to further internationalise the Powerhouse Company brand in, and also beyond, the field of architecture.
With an equally important function in PR and press, the successful candidate will cultivate strong links with journalists and industry organisations, manage media relations and carefully coordinate practice events in conjunction with wider industry festivals.
In addition to PR responsibilities at Powerhouse Company, the lead of public relations will partner with the PR professionals and real estate developers from RED Company, which is also founded by Nanne de Ru, to align all PR activities at RED Company with Powerhouse Company strategically.
Responsibilities:
work closely with the partners to translate the company vision to communications strategies, which will contribute to our international growth of the coming years
develop international communications plans, delegate to the PR team and supervise progress
serve as the day-to-day communications contact for Powerhouse Company and RED Company
strategise marketing, communications and PR tasks to support the business development efforts
pitch, handle and monitor the media skilfully to ensure the team is resourceful as well as manage risks carefully
oversee the brand identity and ensure guidelines are adhered to across collateral
Requirements: 
master degree in journalism, public relations, communications or relevant
at least five years' working experience in a relevant role ideally within creative industry
an existing network of media and press contacts is a distinct advantage; be able to communicate in an effective way with both general media and architecture press groups
hold a strong interest in following current affairs and industry updates
excellent interpersonal and superior presentation skills
genuine communications savvy, proven copywriting and editing skills
be service-minded and a strong team-player
excellent verbal and written communication skills in English. Any other language is an advantage
affinity with architecture and design is important
feel confident in a complex, dynamic and international environment
availability of working 32 to 40 hours per week
working eligibility in the Netherlands is preferred
This is a position based on our Rotterdam office. The selected candidate will have the opportunity to gain broad experience in an international architecture, design and real estate firm.
Besides a competitive salary, we offer our staff a wide range of benefits: 30 days paid annual leave, study and parental leave provision, and a daily healthy lunch. We believe in work-life balance and advocate an open-minded people culture. We host frizzling beer Fridays, summer parties, epic Christmas parties, and have several sports teams, such as football, basketball and outdoor cycling.
If you want to apply for this position, click here to submit your resume and cover to our online application system.
Writing samples and/or published articles are most welcome.
Acquisition regarding this vacancy is not appreciated.
Salary: Undisclosed
Applications have closed.