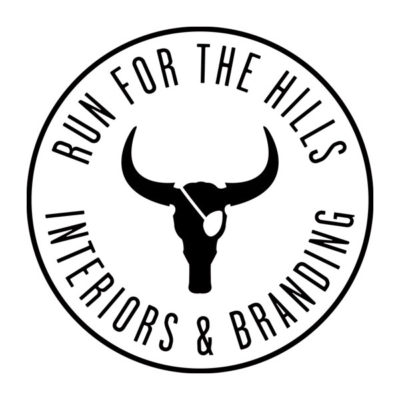 Run For The Hills is looking for a senior hospitality designer to join the interior design team in London.

We have a specific opening for a senior F&B hospitality designer, who will work on exciting UK and international bar and restaurant design projects, reporting to the creative directors.
The ideal person will need to have fantastic commercial design skills, and good experience running hospitality jobs already, as you will very much be running the design, client handling and management of their your jobs day-to-day. So strong and specialist experience designing and implementing stylish bars and restaurants is absolutely essential.
On a personality front, we love friendly, positive, glass-half-full, can-do people. This role is challenging, but exciting and we need you to take on lots of responsibility, solving problems and demonstrating clear leadership, inspiring the rest of the team and influencing hospitality clients.
Key duties:
to act as the lead designer on hospitality projects that you have helped win, from concept to completion
setting up, planning, scheduling, creating strategy, design and detailing for those commercial projects
ensuring the design meets the brief and is brought to life brilliantly and within budget
creating detailed technical design packs, specifications and tender documentation for sharing with F&B clients and contractors
hands-on detailed CAD design, hand-sketching, creating sketch 3D models, art directing CGIs, sourcing and putting together all other creative assets and documentation relating to the projects you run
directing and editing others' CAD and modelling work, sourcing and procurement activity
leading site meetings and internal studio meetings with clients, suppliers and contractors
managing the project team and allocating resource
managing the project budget from start to finish
Skills and experience needed:
a really exciting hospitality design portfolio, both highly creative and technically strong
experience working in a client-facing capacity at a senior level in established, stylish hospitality design agencies
strong understanding of project set up, procedures, processes, programme, budgets and contractual arrangements
evidence of successful experience running large-scale, stylish F&B projects (including the design of bars and restaurants) for a minimum of three years
job-leading and hospitality job-running experience is absolutely essential (acting as day to day client contact)
evidence of running multiple hospitality projects
strong construction and 'on site' knowledge and experience specifically in the F&B sector
proven ability to develop cool concepts and ideas for bars and restaurants, presenting them to clients and getting them really inspired
you will be given a good deal of freedom and design input into your projects
inventive, stylish sourcing and specifying of restaurant and bar products, lighting, furniture and decorative finishes (FF&E)
experience negotiating with suppliers to secure the best possible price, terms and value for clients
proven experience working with fabricators and specialist suppliers and manufacturers to design and procure bespoke products and finishes
very good organisation and proven ability to work well under pressure, meet timings and deliver projects well
ability to prioritise well, and to deliver projects within agreed budgets and timescales
proficiency in Vectorworks/AutoCAD (essential), same with InDesign, Photoshop, basic SketchUp and Microsoft Office
great communication skills, a really positive, entrepreneurial attitude and the ability to work well in a team
experience of managing and inspiring more junior team designers
a knack for negotiation and networking
Our studio
We are a specialist hospitality design studio, fashioning exciting and unique F&B spaces. We get involved in almost every aspect of designing the bars and restaurants we create, concepting and planning the whole experience, from the exterior, landscaping of terraces and shopfronts to the design of the interiors, including lighting design, creation of original art and lots of bespoke product design. We also have a dedicated graphic design team (the same size as our interiors team) and the branding team often devise the creative branding, visual identity, website and in-venue graphics for our bar and restaurant clients, creating a seamless concept across brand and interiors.
So, this is a great opportunity to be part of a truly multidisciplinary design team. We work from a cool space in Great Western Studios in London (W2), but we're not too cool for school. We're a happy, friendly place to work. You'll be joining a team of highly creative interior designers and graphic designers working across F&B projects, a great bunch of people who love what they do.
Salary
£30 – £35k/annum
Salary and benefits are competitive and based on candidate experience.
How to apply
If you think this sounds exciting and you feel you have the specialist hospitality design skills we're looking for, then please send your CV, but most importantly, your restaurant and bar design portfolio (PDF and/or online) making sure to include your best F&B design case studies, with good examples of conceptual development and detailed CAD drawings as well as finished and photographed projects. Please also send a short covering email telling us about yourself, why you'd like to work for us and why you're a good fit for the role. Once you've pulled that together, please submit your application.
Important
Applications without direct hospitality experience (bar and restaurant design work) will not be considered. Applications without a portfolio also won't be considered. Applicants should email a PDF portfolio or link to your creative work online. Applications made with just with a LinkedIn Profile will not be sufficient
Hearing back from us
Applicants who are successful, through to interview stage, will be notified by email. If you haven't heard back within two weeks of your application, please assume that you haven't been successful.
Please submit applications using the 'apply' link below.
Applications have closed.