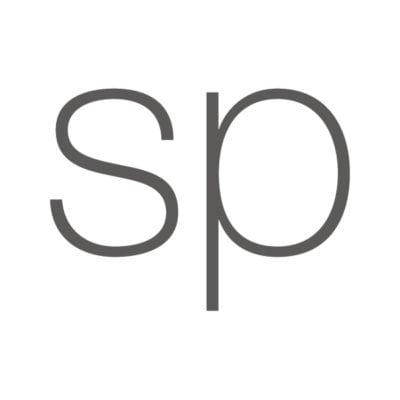 Seymourpowell is seeking a CMF strategist intern to join its team in Southfields, London.
What we do
Seymourpowell help our clients grow their businesses by delivering transformative brand experiences that people love.
We are the global design and innovation company. With a 35-year history of delivering world first innovations.
Our foresight team is a small and specialist unit within Seymourpowell, comprised of world class design and innovation strategists. We use our expertise in consumer insight, trend forecasting, colour, material and finish, and business strategy to create the conditions for design and innovation to thrive.
We are lucky to work with many of the world's best loved brands and innovative start-ups. From spaceships to sex toys we cover pretty much every category you can dream of.
What we believe
We believe that great design makes things better. Better for people, better for business and better for the world.
What we are looking for
We're on the hunt for exceptional CMF intern to join our foresight team for a three-month paid internship.
Our business is powered by ingenuity, productivity and visionary thinking. Identifying and developing talent is a passion of ours. We're keen to bring new views and opinions into our business and to develop new insight products to offer our clients. That means seeking out new talent that pushes us beyond our comfort zone, and that's where you come in…
As a CMF strategist intern, you'll be given the chance to master approaches that aren't taught at university. You will learn your craft under the guidance of some of the world's best designers and strategists, working on a range of live client projects in multidisciplinary teams that span transportation, product, tech, packaging, digital and brand design.
Responsibilities
As a junior CMF strategist, you would work with more senior team members to:
track and monitor emerging CMF trends so you have a clear point of view on the future
help us update and grow our material library with exciting new colour material and finish samples
conduct visual research and craft your findings into mood boards that provide directional inspiration to our designers
create irresistible colour palettes, that are on trend and brand relevant
deliver CMF strategies that can be translated in to manufacture, including production specification
caft compelling presentations, that clearly and concisely summarise research findings
present your work to project team members
prepare collateral for client workshops and presentations.
create samples with our workshop team
contribute to SP's social media and marketing activities
You are Seymourpowell if…
You work with passion
Seymourpowell team is built from a broad range of skills and personalities. What unites our diversity is passion.
You have a love for design
We are looking for someone with a deep understanding of design. You should have a degree that is relevant to a design and innovation company (for example in product, transport, packaging, textiles, or digital) and have experience with CMF research.
You are omnivorously curious
You have broad interests and perspective. You are culturally keyed in and aware.
You are an instigator
You start things and work proactively taking the initiative in a resourceful way. When you don't know the answer, you work hard to figure it out.
You are original
You bring new perspectives to challenges.
You are persuasively compelling
You're a natural storyteller. You have an eye for beauty and a way with words.
You are meticulously concise
You sweat the small stuff, you are considered and opinionated.
You take a critical approach
Whilst an optimist at heart, you cast a critical eye over your ideas.
You are solution-focussed
You like problem solving. You keep our client's business challenges in focus at all times.
You can make a mean cup of tea
You play well with others. Collaboration makes you tick, and you believe in the adage that two heads are better than one.
Applications have closed.