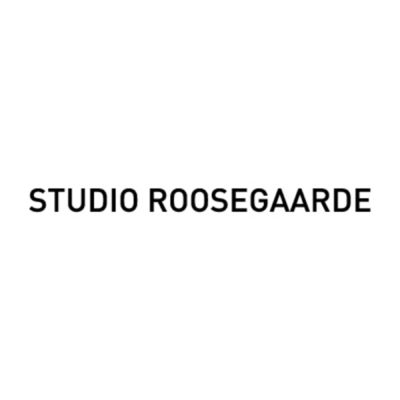 Studio Roosegaarde is seeking a senior designer to join its firm in Rotterdam, the Netherlands. 
Where | Studio Roosegaarde- Rotterdam, NL
At Studio Roosegaarde, winner of two Dezeen Awards in 2018, designer Daan Roosegaarde works with his team of specialists on landscapes of the future. From designer, biologist, engineer, programmer to event planner: what our entire team has in common is dedication and focus to give the world an update. We believe that the world needs more imagination and positive movement. That is why we ask ourselves: How can we upcycle the eight million kilos of space waste? Or, How can we create an area in the city without air pollution? This is the bedrock of all projects we do with Studio Roosegaarde: dare to dream and to realize those dreams. 'Not allowed' or 'not possible' are meaningless to us because what is imaginable, must also be achievable.
Who | senior designer
Because of an expanding number of projects, we are urgently looking for an experienced designer. By looking at a problem differently, you know how to create innovative insights. You are driven by imagination and do not shy away from radical proposals. You know how to combine childlike curiosity, technical knowledge and creative qualities with an impeccable eye for detail and an unwavering drive and determination. After all, coming up with ideas is easy, but turning those ideas into projects can prove challenging and complex. You are therefore resourceful and know how to cleverly merge bits of information that seem opposed to gain a new approach in solving a design issue. In the design process you also reject implicit and stubborn assumptions that stand in the way of innovative thinking and engaging. This also means constituting the most advantageous development team consisting of the right mix of suppliers and experts.
What we expect:
proactively guiding the creative and technical implementation of our projects
experience at a leading design or engineering firm
a portfolio with imagination and vision, with at least one project which you carried out from start to finish
convenient in 2D and 3D quickly concretise concepts
strong social and communicative skills with which you can convey clear and convincing ideas
What we offer:
high-end projects, nationally and internationally, with little restraints in approach or interpretation
the chance to come up with and realise your own dream projects
work in the beautiful Dream Factory in Rotterdam with the team Studio Roosegaarde;
full-time (temporary employment or freelance possible).
Submit your motivation letter (max. 300 words), CV and portfolio to addressed Chris Kievid (head of design) using the 'apply' link below.
In addition to the regular application procedure, we can ask you to fulfill an additional design assignment. Experience is important, but also enthusiasm and personality. If you have a different profile but still the dream of making your next move with us? Send us your motivation, we are certainly open to surprises.
Applications have closed.