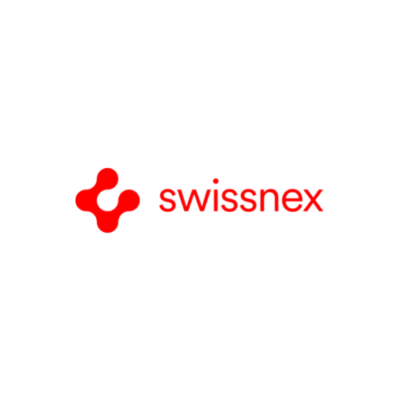 Swissnex is recruiting a head of arts and creative industries to join its team in New York.
Swissnex connects Switzerland and the world in education, research, innovation and the arts. Our vision is to nurture and orchestrate a global network of people and organizations that together advance the frontiers of knowledge and solve key issues for the world of tomorrow.
As head of arts and creative industries at Swissnex in Boston and New York, you will serve as a bridge between Swiss and American creative communities working at the intersection of art, science and technology or active in creative sectors such as design, architecture and interactive media.
Based out of our NYC office, you will work across New York, Boston and the rest of the global Swissnex network on activities that include:
client-centric services: providing tailor-made services – e.g., research, consulting, residencies, events, etc. – for Swiss creative communities and institutions
issue-centric initiatives: building and orchestrating collaborative networks between Switzerland, the US and the world around selected issues or themes
public engagement: promoting community members, insights, stories and artistic production to inspire positive change for people and the planet
In this position, you will lead one of Swissnex's three core verticals across Boston and New York, the other two being academic engagement, which manages our relationships with academic and research institutions and Innovation, which engages with startups and the private sector. As part of a highly collaborative team, you will work closely with both of them on joint objectives and programs, at times going beyond the pure scope of arts and creative industries. You will also collaborate with a wide range of other stakeholders, including the Consulate General of Switzerland in New York and other Swiss representations abroad.
At Swissnex, we believe that art and design have a central role in fostering new thinking, solutions and hope in a world facing urgent societal and environmental challenges. We seek a candidate who has a bold vision for this role, leveraging what New York has to offer and Swissnex's position at the crossroads of different geographies, sectors and disciplines.
Our ideal candidate:
at least five years of relevant professional experience, with some time spent working directly for or within Swiss and/or American arts or creative institutions
master's degree in architecture, urban planning, design, curatorial studies, art history, journalism, or a related field – or equivalent professional experience
experience in managing stakeholder relationships, designing programs and meeting expectations with tangible outcomes
experience in fundraising and/or income-generating activities
excellent English language and communication skills, written and verbal. Knowledge of at least one Swiss national language is a major plus
strong networking skills and a strong existing network in art and design in Switzerland and/or the US
collaborative, team player mentality with a positive attitude, motivated to create a positive impact in the world
ability to navigate from creative ideation to proactive problem solving and reliable implementation while dealing with uncertainty and thriving in a fast-paced creative environment
ability to work outside regular office hours, mainly for events and visiting groups
Even if you don't think you meet all of these requirements but still think you would be a good fit for the position, please apply anyway.
Benefits:
a full-time position (40 hours per week)
four weeks of vacation yearly and a mix of 12+ US and Swiss holidays.
competitive benefits package including Employer-matched 401(K), 65%, 80%, or 85% employer-paid medical and dental plans (depending on the options)
continuing education possibilities and a platform to grow your skills, professional experience and network
the nonprofit compensation range depends on the experience level and country of residence for tax purposes. Salary range of $85k-$100k (for US applicants subject to US taxes). Since Swiss applicants are not subject to taxes, their salary range will be lower to reflect this tax-exempt status
financial assistance is not available for those required to relocate
About Swissnex
Swissnex is the global network connecting Switzerland and the world in education, research, innovation and the arts. Our mission is to support the outreach and active engagement of our partners in the international exchange of knowledge, ideas and talent. We thereby contribute to strengthening Switzerland's profile as a world-leading innovation hot spot. Swissnex is an initiative of Switzerland's State Secretariat for Education, Research and Innovation (SERI) and is part of the Swiss Confederation's network abroad managed by the Federal Department of Foreign Affairs (FDFA). The activities of Swissnex are based on a collaborative approach, relying on public and private partnerships and funding.
Deadline for applications
Applications will be reviewed on a rolling basis. Approximate start date: 1 April 2023.
Salary: $75,000 - $99,999
Applications have closed.