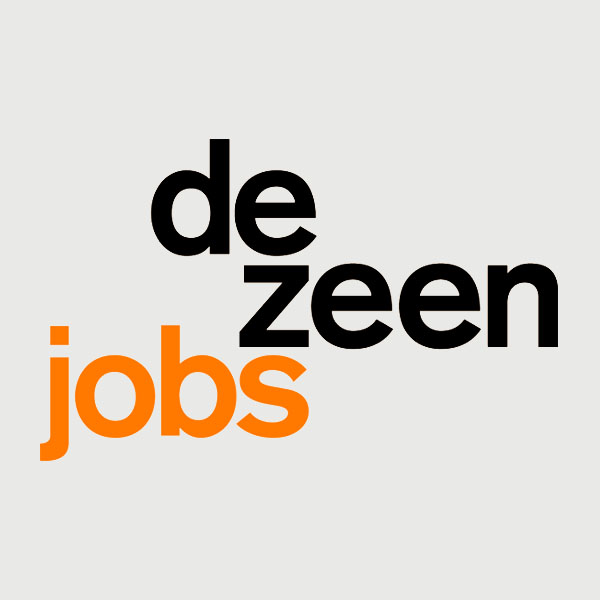 The Museum of Modern Art is hiring a wholesale assistant director with MoMA Retail to join its team in New York.
MoMA's mission is to connect people from around the world to the art of our time. We aspire to be a catalyst for experimentation, learning and creativity, a gathering place for all, and a home for artists and their ideas.
The Museum of Modern Art is currently accepting applications for an assistant director, wholesale with MoMA Retail. This position oversees MoMA's wholesale business. Core responsibilities include financial planning and management, sales and operational support, partner management and support and other responsibilities listed below. The role works closely with director of business development to develop strategies and new business, director of merchandising and retail merchandising team on forecasting and planning and warehouse team to facilitate smooth fulfilment process.
Detailed responsibilities include
Financial:
full profit and loss responsibility for annual wholesale budget
leads annual buying projections process for wholesale
sets sales and profit goals, tracks and analyzes sales
leads sales reporting and the communication of variances as well as supporting rationale
Retail account management/sales support:
primary contact for current retail accounts; supports their ordering process and order fulfilment for spring and fall seasons
leads new business development with major accounts including assortment planning in collaboration with merchandising, financial plan and strategy
works with retail accounts to provide feedback and guidance to achieve sales goals
Partner management:
manages current wholesale distribution vendor partners and works with merchandising to identify and onboard any new distribution partners
manages MoMA's distributor and sales representatives; encourages them to provide maximum support and prioritization to MoMA; includes day to day communication regarding products and availability and responding to account specific requests
Operational support and management:
partners with warehouse distribution facility to facilitate high level planning and to ensure smooth shipping and receiving processes for the wholesale business
identifies workflow and resource needs to support optimal shipping process for wholesale
troubleshoots and iterates processes with warehouse
leads implementation of workflow updates as required including tech integration and upgrades with an immediate focus on Teamwork integration with EDI system that supports Nordstrom
Marketing support:
leads development of catalogs and trade show presence as necessary and other selling tools/materials needed to support sales goals
partners with retail marketing team to develop and approve marketing campaigns and materials for key partners (launch campaigns seasonal campaigns for international partners)
advocates for partner marketing needs and sets partner expectations regarding available resources
Product development support:
participates in retail product development process, providing insight from channel and distribution partners regarding saleability of concepts in development
performs any other duties reasonably related to the functions described above
Requirements:
bachelor's degree and a minimum of five years' experience leading wholesale sales for a well known brand with a presence in department and specialty store channels
demonstrated track record of driving sales organizations and exceeding sales and profit goals
demonstrated strengths in merchandising, forecasting and retail processes required
strong account management skills and experience growing relationships with major retail accounts
skilled at working closely with multiple teams to build consensus
strong analytical, organization, and problem-solving skills, with ability to apply experience and knowledge to provide creative solutions to problems
strong business intelligence, data and excellent communication skills
ability to effectively interact with and manage relationships with internal and external parties, including warehouse team, merchandising team, external retail, distribution and sales teams
advanced skills in Excel, knowledge of VLOOKUP, Pivot Table and other basic formulas. Working knowledge of Teamwork and Powerhouse preferred
fully vaccinated with a Centres for Disease Control and Prevention and/or the World Health Organization authorized vaccine (or approved for an exemption as a reasonable accommodation due to a qualified disability or sincerely held religious belief or other legal basis)
Reports to: director of business development, retail
Salary range: minimum of $83,000 to a maximum of $105,000 per annum
Application instructions
To apply, please visit the link below:
Assistant director, wholesale | Jobs (ultipro.com)
Equal Employment Opportunity Policy Statement
Equal Employment Opportunity has been, and will continue to be, a fundamental principle at the museum, where employment is based upon personal capabilities and qualifications without discrimination because of race, color, religion, sex, age, national origin, disability, pregnancy, genetic information, military or veteran status, sexual orientation, gender, gender identity or expression, marital and civil partnership/union status, alienage or citizenship status, creed, genetic predisposition or carrier status, unemployment status, familial status, domestic violence, sexual violence or stalking victim status, caregiver status, arrest or conviction record to the extent required by applicable law, credit history, or any other protected category as established by applicable law, including the New York City Human Rights Law ("NYCHRL").
Salary: $75,000 - $99,999
Applications have closed.