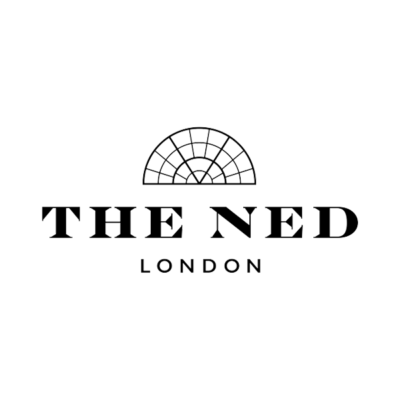 The Ned is looking for an FF&E/interior designer to join its team in London.
How The Ned happened
Taking over the City's disused Midland Bank Building, Soho House & Co. and New York's Sydell Group have collaborated to restore the beautiful Grade I listed building designed by Sir Edwin Lutyens a "starchitect" of his days. Hosting 250 bedrooms, 10 restaurants, bars, a member's club, Barber & Parlour, Ned's Club Active & Relax, two swimming pools, along with six dedicated event spaces.
Requirements:
provide design direction and guidance to the day-to-day operations, providing practical problem solving and decision making related to all furnishings and decoration throughout the hotel
produce and keep a current, detailed overview on condition and performance of furniture and fabrics detailing lifecycle cost and a replacement plan for each area
middleweight FF&E experience within high-end residential/hospitality industry preferred
two-three years in DWG, AutoCad and Photoshop is required
You'll be part of our Engineering team and our FF&E designer for The Ned
Main duties:
to develop design concepts for new projects at the Ned. To create drawings, FF&E and finishes schedules, tender documents and engaging contractors
to design bespoke FF&E items for The Ned, research and engage new suppliers and manufacturers
to order all FF&E items for The Ned. This includes but is not limited to lighting, fabrics, arranging for items to be repaired and sourcing new additions to the hotel
to ensure all new FF&E items are suitable for contract environment (construction methods, material selection and fabric suitability – fire ratings and Martindale tests)
to coordinate all FF&E deliveries and installations
to research, source and ultimately select new decorative pieces for rooms and public areas as and when required
to ensure all relevant administration has been carried out for the above works and Capex approvals, purchase orders and invoices processed as per the company procedure
to manage and monitor project budget sheets
to ensure the standards are maintained in all areas according to The Ned style book
to ensure room checks are conducted on a fortnightly basis and these are recorded and followed-up as and where necessary
to oversee all areas of styling within the hotel ensuring flowers, landscaping, signage, lighting etc all create the right atmosphere
to help with the styling of any Special Events as and when required to ensure the 'right look' is achieved and maintained across the board
to coordinate and supervise any refurbishment or project work, working closely with contractors, professional services and Director of Facilities
to represent the hotel's interests during the snagging phase of any externally managed refurbishment work
to liaise with vendors and contractors when workmanship defects are identified or warranties need to be engaged
to liaise with facilities to ensure repairs and refreshes are undertaken in a proactive and timely manner, whilst at the same time, prioritising reactive work
to work alongside purchasing and procurement departments to ensure that terms of supply, product specification and pricing for all FF&E is acceptable
to respond to any reasonable requests from senior management/directors
Health and safety:
to ensure potential and real hazards are reported immediately and rectified
to be fully conversant with all departmental Fire, Emergency and Bomb procedures
to ensure the safety of the persons and the property of all within the premises, by strict adherence to existing H&S laws, statues and risk assessments
to anticipate possible and probable hazards or high risk conditions and develop methodology as a defence against them
to stimulate and encourage a general awareness of health and safety in relation to all tasks and activities undertaken in the department
We offer:
one of the most competitive salaries in the industry
28 paid holidays per annum inclusive of bank holidays with an additional day off for your birthday
complimentary meals on duty
annual staff events
discounted rates at The Ned and on our Cowshed Products
Note
This document reflects the job content at time of writing and will be subject to periodic change in the light of changing operational and environmental requirements. Such changes will be discussed with the jobholder and the job description amended accordingly.
To submit your CV, please click the 'apply' button at the bottom of the ad.
Applications have closed.