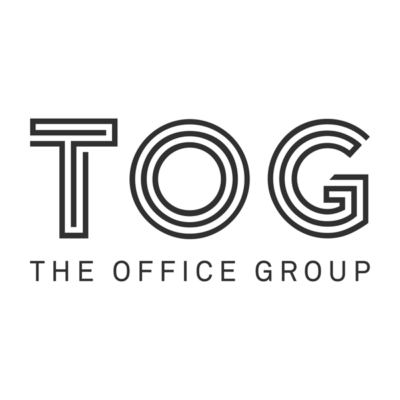 The Office Group has an opportunity for a technical architect to join its firm in London.
Company profile
TOG is home to one of the most creative, exciting and forward-thinking working communities in the UK and pioneered the concept of the shared workspace in Britain. Launched in 2003, when the global economy was beginning to be radically reshaped by modern technology and new ideas. Our aim was to reconfigure the modern British workplace to bring it into line with a fast-changing world. Today, TOG has 16,000 members working across 44 buildings, 41 of which are in London, 7 of which are in development, with more on the way in the UK and Germany. We house one of the fastest growing and most diverse workforces in Britain: app creators and advertising agencies; makers and media companies, financiers and foodies; artists and architects.
Purpose of role/job overview
As a technical architect at TOG you will be assisting the internal acquisitions/design team in coordinating the technical appraisal of prospective buildings across the UK and Europe with space planning and ensuring the effective and timely delivery of required information
Key accountabilities:
reporting into the head of interior design
research and development of architectural and technical solutions relating to prospective new acquisitions
liaising with the landlord design team as necessary, to develop an understanding of the building to advise the TOG team
to assist the acquisitions team on building viewings and to provide the required construction and legislative information of the building and the design
technical appraisals of prospective new buildings and elements of the design of new spaces
working closely with the finance team on achieving targets and developing initial space plans to meet with underwriting models
develop a commercial understanding of TOG and how the building design impacts on the KPIs
prepare building presentations in close collaboration with the team
working closely with the design team to develop architectural modelling of prospective new buildings, to deliver an enhanced member experience in the delivery of new buildings
to provide design solutions to complex existing buildings and create space planning that creates environments to cater for changing ways of working
Qualifications:
qualified architect (UK or Germany) or very experienced Part 2 architectural assistant
Knowledge
Essential:
Vectorworks
Adobe Suite (InDesign and photoshop)
UK and European building systems, regulations and construction methods
good knowledge of mechanical and electrical services for commercial environments
very good technical understanding of statutory matters, building control and fire regulations
Desirable:
knowledge of planning application submissions
AutoCAD
3D software (SketchUp, 3DSMax,..)
knowledge of flexible workspace market
knowledge of the co-working market
foreign languages would be an advantage but not essential
international building systems, regulations and construction methods (UK, Germany, France)
Skills/abilities/competencies
Essential:
good communications skills
visual awareness and an eye for detail
combine a strong design eye with good technical and detailing experience
excellent written and verbal communication skills
MS Office, Word and Excel
highly organised
ability to work quickly under pressure, across multiple projects, in an entrepreneurial environment
Experience
Essential:
technical detailing
proven working experience as an technical architectural designer
experience of applying building regulations to space planning
experience of technical coordination of M&E systems including fire and life safety systems
personal attributes
Essential:
team-player
strong attention to detail
time management
organised
responsible
assertive
personable
proactive
professional
self-motivated
Please submit your application using the 'apply' link below.