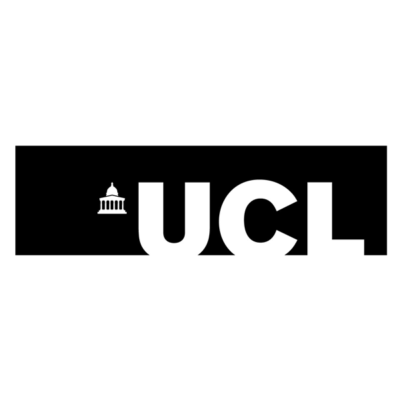 UCL Bartlett School of Architecture is looking for a 3D printing technician to join its faculty in London.
The appointment will be on UCL Grade 5. The salary range will be £24,020 – £27,316 per annum , inclusive of London allowance.
The UCL Bartlett faculty of the built environment is the UK's largest and leading multidisciplinary faculty of the built environment, covering architecture, construction and project management, planning and environmental design and other specialist fields.
The Bartlett School of Architecture is one of the world's most exciting architecture schools, in one of its most inspiring cities. In recent years we have been ranked UK's No1 department for architectural research (RAE 2008 and REF 2014) and consistently voted the UK's top school of architecture by the Guardian University League Tables.
The Bartlett Manufacturing and Design Exchange, B-made, the making and production hub within the Bartlett School of Architecture, is seeking a 3D printing technician to support the running of the 3D printing machines and services provided with B-made. This is a customer facing and technical post which supports academics, scientists, students, researchers and staff in the delivery of the 3D printing services.
The 3D printing technician will assist with file and data preparation for running on machines and be able to carry out regular machine maintenance ensuring high standards are maintained for a reliable service. In addition to other duties, you will prepare and clean parts post printing for collection by
users of the service and accurately price printed parts according to the established pricing structure.
We are seeking candidates who are qualified to A level (or possess equivalent experience) and demonstrate the ability to work precisely and learn new techniques effectively. The successful candidate will possess an in-depth knowledge or equivalent experience in at least one of the Key Areas outlined in the Person Specification. Excellent technical skills together with the ability to liaise with a range of people such including researchers, students, and managers, are also essential.
The successful candidate will be used to prioritising their own work effectively when faced with competing demands, whilst exercising their initiative in a busy environment. They will be detail oriented, organised and possess good digital and manual literacy as well as excellent interpersonal
skills to provide high levels of customer care to the users of the service.
All applicants are requested to read the requirements in the person specification (within the job description document) carefully, before applying.
For further details about the vacancy and how to apply online please go to
https://www.ucl.ac.uk/human-resources/working- ucl/jobs-ucl and search on reference number 1706671
Informal enquiries about the post may be made to Martyn Carter, 3D printing teaching fellow/manager, by e-mail: martyn.carter@ucl.ac.uk .
For queries regarding the vacancy or application process, please contact Sheetal Saujani or Emmy Green, HR & staffing officers via:
bartlett.arch.hr@ucl.ac.uk telephone: 020 3108 6134/6172.
Closing Date: 28 January 2018
Latest time for the submission of applications: 23:59.
We particularly welcome applications from black and minority ethnic candidates as they are under-represented within UCL at this level.
This role does not meet the eligibility requirements for a tier 2 certificate of sponsorship under UK Visas and Immigration legislation. Therefore UCL will not be able to sponsor individuals who require right to work in the UK to carry out this role.
To apply click here:
https://atsv7.wcn.co.uk/saf/login.cgi?owner=5041178&ownertype=fair&jcode=1706671&external=
236517
Home