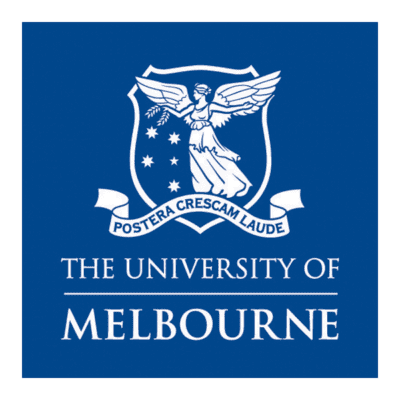 The University of Melbourne is seeking a senior lecturer/associate professor in curatorial design to join its school in Melbourne, Australia.
Job no: 0049855
Work type: continuing
Location: Parkville (Melbourne), Australia
Division/faculty: Faculty of Architecture, Building and Planning, University of Melbourne
Role and superannuation rate: academic – full-time – 17% superannuation
Salary (in AUD): level c $126,128-$145,431 per annum or level d $151,868-$167,312 per annum. Level of appointment is subject to qualifications and experience.
Recognising the increasing importance of design in the 21st century both at the scale of the object and the scale of the city, the Faculty of Architecture Building and Planning is seeking to appoint an outstanding academic in curatorial design and practice. We are seeking candidates with a fundamentally cross-disciplinary approach to architecture and city-making. The appointment will be made a either a level c (senior lecturer) or level d (associate professor) depending on the skills and experience of the appointee.
The faculty is looking for candidates who can explore design's capacity to transform everyday experience and examine means of effecting social change through design processes. We seek applicants with a broad vision of the future of the design field and the ability to articulate that vision through teaching, research and engagement.
The faculty is a leading provider of both undergraduate and graduate education across a diversity of built environment design disciplines and the successful candidate is expected to be engaged in scholarly and professional work and be willing to participate in collaborative projects with other disciplines within the faculty. The successful candidate will play a leading role in developing educational curricula that ensures the conceptual, methodical and practical skills which the Faculty of Architecture Building and Planning will need to continue training skilled designers entering professional practice.
The role will also enable the faculty to work directly with important cultural partners including museums and galleries and their associated collections, curators, conservators, educators, and designers. Beyond working with the museums, we are also seeking candidates who can demonstrate an interest in the critical study of design practices in the context of cities and urbanization processes. The Faculty of Architecture Building and Planning believe that curatorial practice is a spatial practice, and by embedding it in an architecture school, we have the potential to expand the definition of architecture and chart a productive path forward for the discipline. The role will as such reflect critically on how we engage with our cultures, our cities, and our world.
The successful candidate will demonstrate both accomplishment and continued promise in the field of curatorial design and practice, with a record of recognized creative, scholarly or professional work. They will have a proven capability to make a significant contribution to teaching, research and engagement in the discipline. They will expand curatorial design knowledge and application through practice, design and development.
Key to the role will be leadership in the curatorial design research field and the demonstrated ability to influence and stimulate the student experience through a range of learning and teaching initiatives. The successful candidate will work with faculty colleagues to produce leading research on curatorial design and practice. They will also contribute to the delivery of academic programs, enhancing the interdisciplinary design culture of the faculty.  They will teach at both graduate and undergraduate levels, including into the bachelor of design and will participate in the supervision of research higher degree students. The successful candidate will have an established research specialisation in curatorial design and associated fields, and demonstrate a high level of research performance and promise relative to the level of appointment. They will have potential to cultivate research links with other groups and disciplines on campus, and with industry and the profession.
Applications close: 29 Jan 2020 11:55 PM AUS Eastern Daylight Time.
Applications have closed.