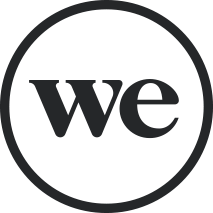 WeWork is looking for a senior architect to join its growing office in New York. 
About the role:
This is a great opportunity for someone who is looking for more responsibility, design freedom, mentorship, leadership and the hunger to create amazing spaces and revolutionise the definition of workspace. The role includes designing, documenting, and leading teams for both standard and custom WeWork locations.
We are searching for a senior project architect who is highly experienced with all phases of the design and construction process from programming through to design, construction, and closeout. In this role you will be leading the design and coordination process for projects by collaborating with engineering, construction, design, logistics, operations and development teams as well as other inter-departmental groups. Externally, you will provide direction to and collaborate with contracted consultants — MEP, structural, local architect of record, GC's and expeditor/s.
Responsibilities:
design, document, and execute multiple simultaneous high quality projects, by collaborating with all internal and external teams
lead the creation of a conceptual framework for the project
incorporate into projects WeWork standards, goals, and brand ideals
design, coordinate, and document custom spaces and elements when needed
communicate regularly to management and the project team with project updates, for example, of the status of each project, potential issues on site, etc
make critical path decisions to ensure the overall success of the project, including being on time, on budget, and to an exceptional level of quality
provide mentorship and support to less experienced architectural designers, including review and comment of their work
provide project and staff related insights to the leadership and management groups to support workflow and design efficiency improvements
proactively flag any issues that may arise during the entire project, from deal release to opening, take ownership of them, and work together with your team internally to resolve them
be responsible for determining and organising functional requirements, providing programming, space planning, and code analysis
produce all design and hand-off packages for a project utilising Revit, including programming, layout, AoR Hand-off and operations
support the real estate team in the due diligence process as needed
lead the coordination of all disciplines to produce a comprehensive and coordinated construction document set which meets the requirements of local building code, ADA, zoning, and any other applicable law
be the main point of contact for external consultants
lead internal and external team meetings, provide clear and concise actionable agendas
Qualifications:
BArch/MArch degree or equivalent required, licensed architect preferred
eight+ years professional design experience in high-quality commercial or hospitality projects mixed-use residential, cultural, and institutional experience also will be considered
a commitment to delivering outstanding high quality design
ambitious out-of-the-box thinker willing to reach beyond their comfort zone
process oriented
reliable, focused, and detail-oriented
comprehensive and extensive knowledge of building materials and construction details
knowledge and experience working with local building code, ADA guidelines, zoning, and other applicable laws
comprehensive knowledge and experience in schematic design, design development, permitting and construction documentation
ability to confidently review and markup the above documents
demonstrable experience coordinating design documentation with external consultants
understanding of project budgeting and scheduling with a focus on soft costs and the ability to communicate and work closely with external consultants to ensure that project milestones are being met and deliverables are on time and complete
excellent oral, written and graphic communication skills
lead project teams that include high profile/high visibility projects
excellent decision-making skills and a highly resourceful problem solver
ability to initiate and establish business relationships with professionals and officials of other organisations and companies
self-directed with a high level of initiative and a 'can do' attitude, but open to feedback and a strong desire to learn
excellent time management skills and experience managing multiple projects simultaneously
excellent organisational and 'people' skills
proficient in the following programs: Revit, all things Google, Bluebeam Revu
fluent in English
Home