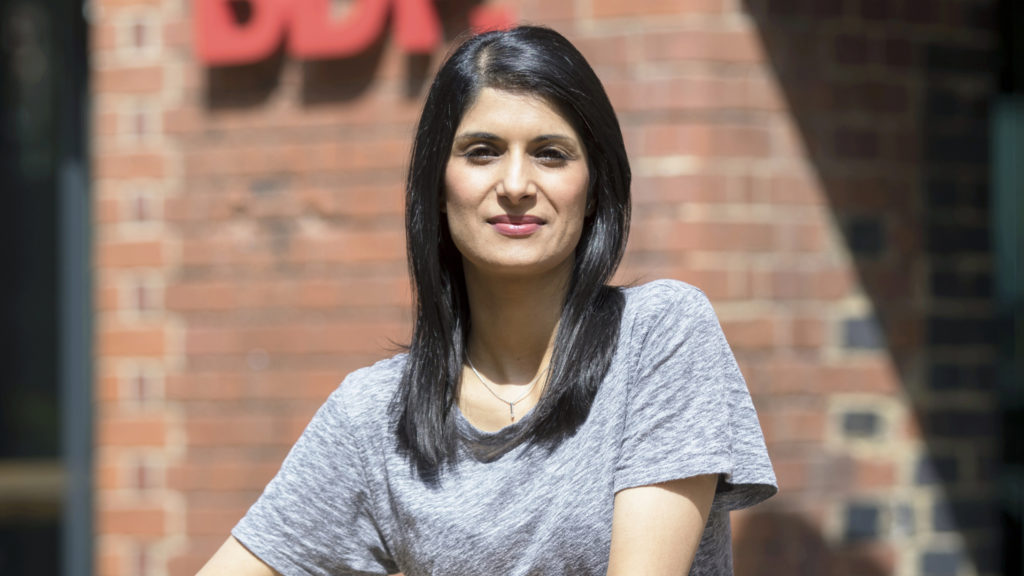 "Diversity needs to be tackled at different levels" says Kieren Majhail of BDP
How I got my job: Kieren Mahjail joined architecture firm BDP 11 years ago, at the height of the recession, having just completed her studies. For the Dezeen Jobs careers guide, she describes her experience in the industry as a young British-Asian mother.
---
Name: Kieren Majhail
Job title: architect associate
Company: BDP
Location: Birmingham, UK
Dezeen Jobs: When did you first realise you wanted to work in architecture and design?
Kieren Majhail: As a young teenager, I found I was more interested in looking up at buildings rather than looking at where I was walking. This is when I realised I had a deeper appreciation for the built form compared to other people my age. I was fascinated by the prospect of being able to create places that people would be able to use every day.
Coming from a working-class Indian family and the first generation to go to university, career paths were typically quite limited to what culturally were perceived as good careers. Most Indian parents hoped their children would become doctors or lawyers; luckily my parents were a little more open minded. Also my overly unhealthy fascination with 1990s property programmes, which were probably my first real introduction to what architecture was, had a big influence on a naive career path into the unknown world of architecture.
Dezeen Jobs: Where and what did you study?
Kieren Majhail: I followed the traditional route into architecture, seven years minimum to become a qualified architect. At that time, an unusual course for an Indian girl, the saving grace was the perception that the lengthy professional course would lead to a lucrative career in property. Obviously my driver wasn't salary but the desire to be both creative and practical and the opportunity to make a positive change to society.
I studied for my architecture degree at the University of Nottingham, at that time one of the best in the Midlands. After my three-year undergraduate Part 1 course I did a one-year placement at CPMG, a good Nottingham-based practice. I then went back to Nottingham for my masters Part 2 and after that joined BDP in Birmingham back in 2008 to complete my Part 3 course.
Dezeen Jobs: Talk us through your professional background. What led you to BDP?
Kieren Majhail: The recession took me to Birmingham which led me to BDP, at a time when most of the Midlands practices were hit by redundancies in the early recession in 2008. Luckily BDP seemed to be more resilient and was still hiring. Many fellow 'class of 2008' graduates didn't find architecture placement positions and had to travel further afield or look at changing their career options.
Over time I ended up falling for Birmingham – and the transformation it has undergone over the last few years – and now I'm completely rooted in the West Midlands. I couldn't see myself working in any other city or region.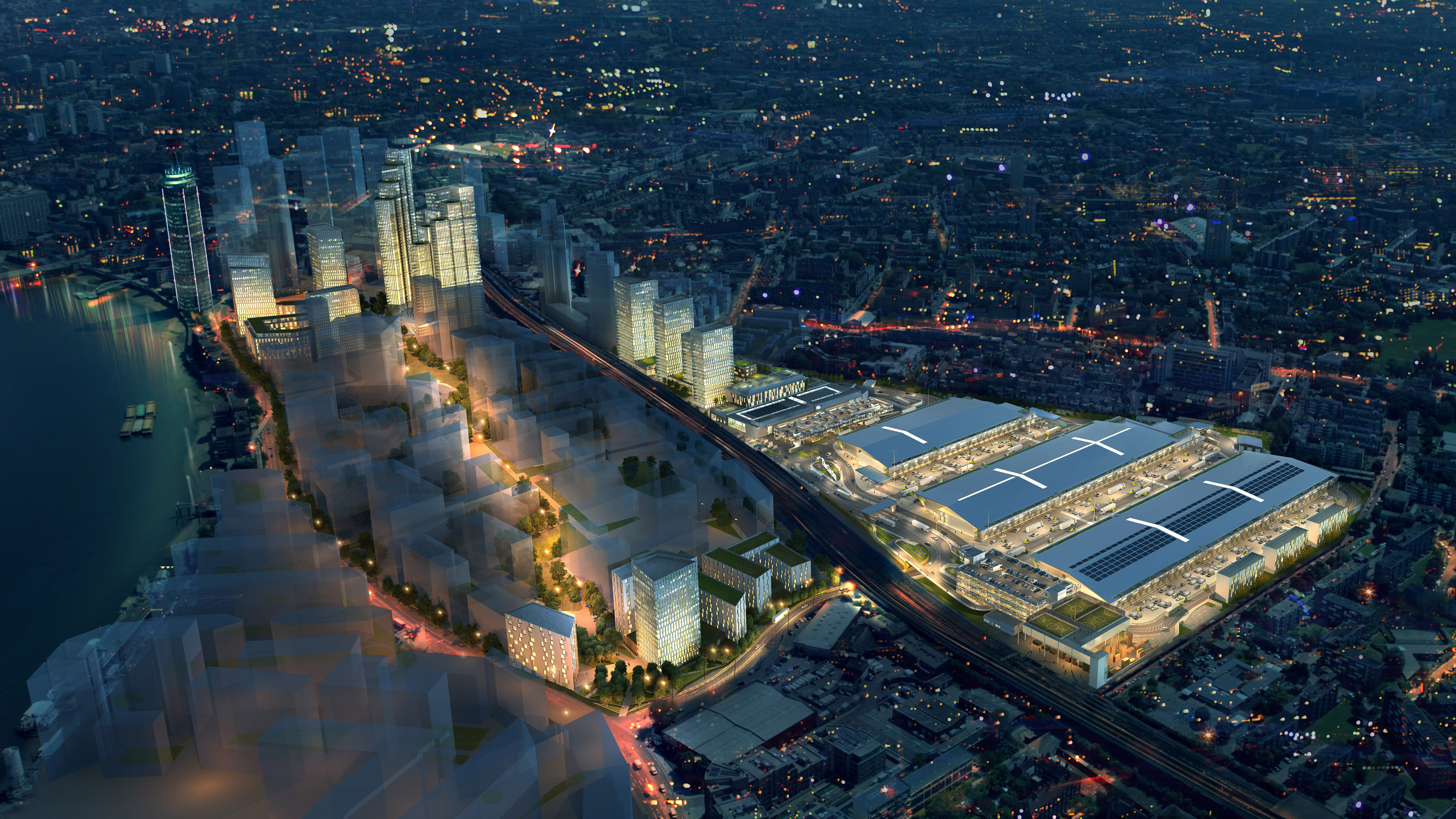 Dezeen Jobs: Explain your current role and what it involves. What kind of projects do you work on in BDP's Birmingham studio?
Kieren Majhail: I am currently an architect associate at BDP and this role varies depending on what your strengths are and what your studio needs. I love working in one of the smaller studios, which has approximately 27 staff, as there are many benefits. I get to work for one of the largest architectural design practices, with approximately 1,200 staff worldwide, and yet be based in a smaller studio which feels very much like a family, so I have the best of both extremes.
As I am based in a smaller studio this allows me, as an associate, to be involved in the management of the studio alongside the directors and principals, being directly exposed to office management, marketing strategies and studio business plans. I get to learn directly from our head of studio, Dan Smyth, who is a brilliant role model for being smart and business-minded as well as innovative and creative – something many architects find difficult to balance.
Working for a large design-led practice like BDP allows you to be exposed to many different sectors, rather than being forced to focus on a specific sector too quickly in your career. As I've matured I've come to realise that the areas that most excite me are urbanism, residential-led regeneration and education. I love working on various projects that differ in size and complexity, from large strategic masterplans to looking at creating innovation in housing designs.
Dezeen Jobs: What was your career progression at BDP? What different hats did you wear?
Kieren Majhail: I started at BDP in 2008, as an architectural assistant after completing my masters, so I have been at the same practice for 11 years. This is probably quite rare by today's standards, where the norm is hopping from one job to another.
What made me stay? I think it was probably a combination of the prospect of career progression, the interesting mix of projects and the well-established processes and good management within the company.
After qualifying as an architect I had my first child and then continued working part-time. Working part-time, in conjunction with the recession hitting the construction industry for longer and harder than expected, undeniably slowed my career progression down. However, my tenacious character allowed me to progress to a senior architect and then an associate, whilst also managing to acquire another child on the way!
Dezeen Jobs: What has been your career highlight so far?
Kieren Majhail: There are a few stand-out moments that come to mind; one being given the opportunity to present my idea for our Future Professionals Network to the BDP board, which also included our Japanese owners, Nippon Koei. After the presentation I had managed to enthuse them and get full support to drive the initiative and launch the BDP Future Professionals Network last year at our graduate conference. It's great to know that I've managed to have an impact on our approach to people, learning and outreach.
The Graduate Conference and BDP's Future Professional Network are a unique tool to really connect all of our amazing young talent internally and externally, allowing them to collaborate, learn, share and take control of promoting the incredible things we do, whether that is design related, research-orientated or the many social value initiatives we pursue.
Dezeen Jobs: What are the biggest challenges you've had to overcome in your career or on a day-to-day basis?
Kieren Majhail: As I was younger, my main challenges were mostly associated with the feeling of not belonging. Not feeling like I could be part of the property and construction network. This feeling was amplified by the fact that typically I would be the only young woman and most commonly the only Asian at meetings and events. Coming from a working-class background and not having an inherited established network also didn't help the sense of not fitting in.
Thankfully, working somewhere like BDP, which has quite a diverse range of people, and the fact that we are a multi-disciplinary architecture-led practice with offices all around the country, obviously helps. Our Birmingham studio has a really good mix of people, with a large proportion being women and people from all different backgrounds and places. The sense of a being a family, with a huge extended family – the wider BDP network – really provides a feeling of support and confidence, which in turn allows you to grow and push yourself whilst importantly being able to be yourself and not feeling like you have to fit into a mould. BDP is not a single person-led practice, we are made up of different individuals with different characters and that is something that is generally celebrated.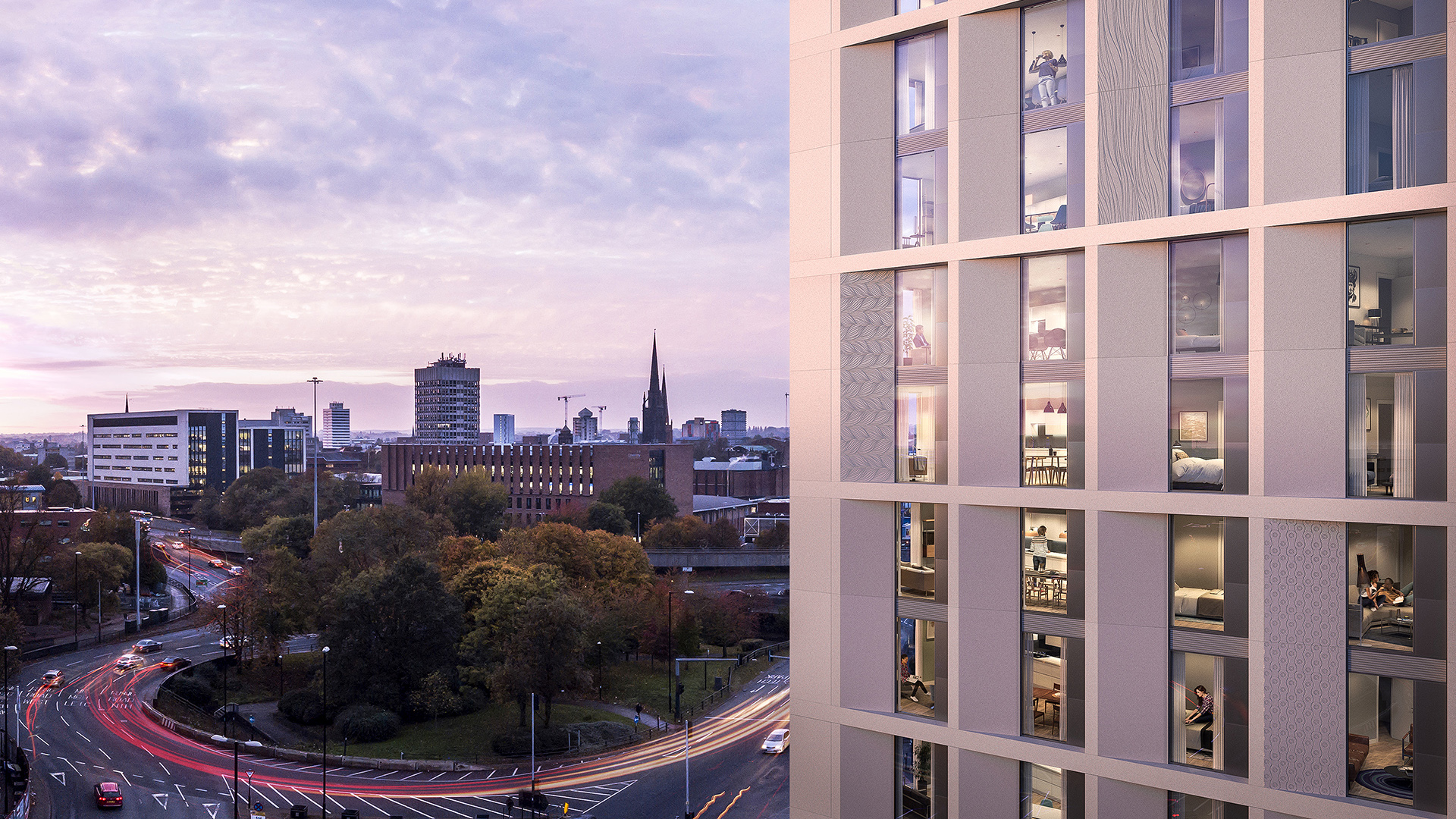 Dezeen Jobs: You recently said you're a "young architect, mother of two, from a British-Asian working-class background." You've also set up both BDP and RIBA's Future Professionals Networks, championed diversity in the workplace and were recently selected as a RIBA Journal Rising Star.
Tell us more about your vision for diversity in the workplace.
Kieren Majhail: I would definitely say I am an advocate for diversity in our industry and when I talk about diversity I mean representation of all minorities, not just women. I especially think it's important to push that message outside of London, everything in our industry is so London-centric, even when it comes to general issues that aren't geography-specific, like diversity. I'm really keen on promoting role models as I feel it really allows people to feel like they can aspire to great things regardless of their background, colour, upbringing etc.
I organised an event to allow prominent role models, both local and London-based, in Birmingham to be able to broaden the discussion to the West Midlands property network, as well as giving people an opportunity to listen to some great speakers talk passionately about an important topic. BDP are also a partner of Women in Architecture and I am supporting them to do a regional event in Birmingham, hopefully in the next few months.
I think diversity is something that needs to be tackled at different levels, there isn't a sustainable short-term fix.
We need to go into schools and raise awareness of jobs and routes into our industry so people from more diverse backgrounds are aware of the careers in architecture.
We need to educate students of the realities of architecture as well as encouraging them to have more of a healthy work life balance whilst studying – expecting students to work all-nighters is irresponsible, we shouldn't be teaching the future architects that this is a sustainable way of working!
We need to challenge the people at the top of our companies and organisations. Question the way things are done in your practice and encourage the leaders to do better.
Most importantly we need to break the barriers we have in our own minds, don't see yourself inferior to others and don't be afraid of your differences.
Dezeen Jobs: What skills have you found to be most beneficial in your career?
Kieren Majhail: Architecture requires many different skills and you will soon realise which skills are your strengths and that you can't be perfect at everything. The trick is then mastering your strongest skillset and utilise those skills to focus on what you are good at and find people in your teams that are strong in the other skills. It's all a team effort and the most important thing is working together effectively and bringing out the best in your team.
I would say my drive, enthusiasm, persistence and desire to learn and push boundaries along with my ability to reliably deliver results has managed to get me a long way.
Dezeen Jobs: What advice would you give to architects, especially those from diverse backgrounds, at the start of their career?
Kieren Majhail: Don't be afraid, challenge yourself, learn and be empowered by the people around you! Find good role models and always strive to become good role models.
---
BDP: view company profile
Locations: Worldwide
Number of employees: 500+
Website: www.bdp.com