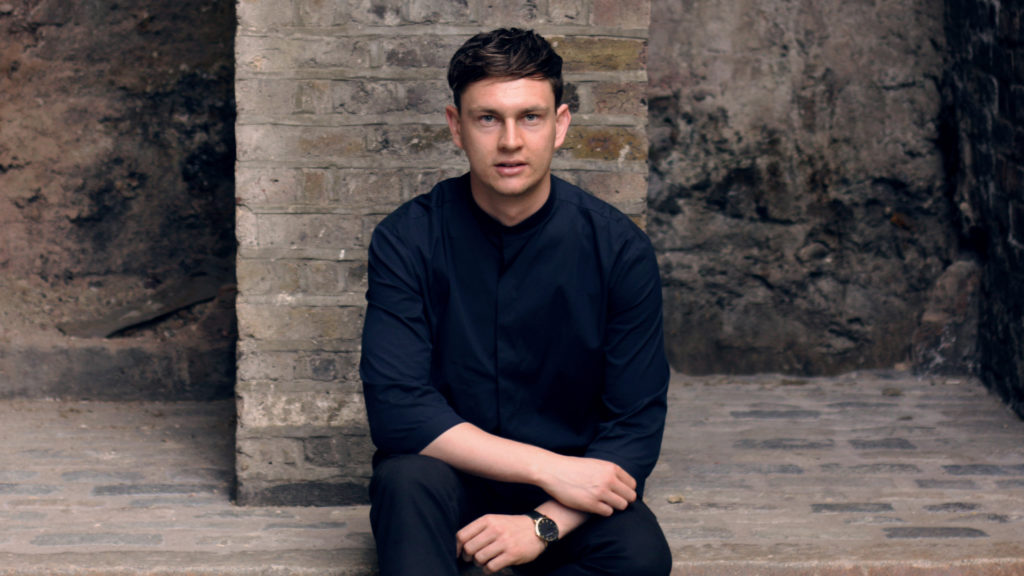 "Starbucks gives me a platform to reach a lot of people very quickly" says senior project designer Phil Parkin
How I got my job: Phil Parkin is a senior project designer at Starbucks. For the Dezeen Jobs careers guide, he describes how he ended up designing stores for the world's biggest coffee-shop chain.
---
Name: Phil Parkin
Job title: senior project designer
Company: Starbucks
Location: London
Dezeen Jobs: Tell us what your role as senior project designer at Starbucks involves.
Phil Parkin: I work under a design manager to oversee a market within our EMEA region. This market consists of several countries and a portfolio of hundreds of Starbucks stores. Within my day-to-day activities I work on individual store designs as well as creatively directing others in my team and external agencies. I also fill in for the design manager when they are travelling or have multiple meetings at the same time.
Dezeen Jobs: Describe some of the projects you get to work on.
Phil Parkin: I have worked on a variety of different store types and markets. These have ranged from equity and licensed operated, high profile, drive-thru, offices and stations. My main markets have been London and Amsterdam where I designed and delivered new stores and renovations. Recently I have opened a store opposite Kentish Town tube station and also one in Amsterdam in the Zuidas financial district.
Dezeen Jobs: What made you want to work at Starbucks?
Phil Parkin: I chose this career because I wanted to have a positive impact on our built environment, improving the quality of life for people who use the spaces that I create. I liked the idea that Starbucks gave me a platform to reach a lot of people very quickly. Projects are fast and we tap into every high street, mall and even roadside experience. I could see how Starbucks would help me achieve my career goals in a really effective way, sharing a lot of the brand values that I have too.
Dezeen Jobs: What do you enjoy most about your job?
Phil Parkin: You never stop learning. I think there is a misconception that what we do is quite similar, even roll-out. This is not the case, every store is designed individually, art direction from the top is always developing and the challenge is to make every store unique to its neighbourhood, but still resemble our global brand. Bar set up, FF&E and market standards are always improving so there are always challenges to learn, develop and keep supplying our customers with the best experience.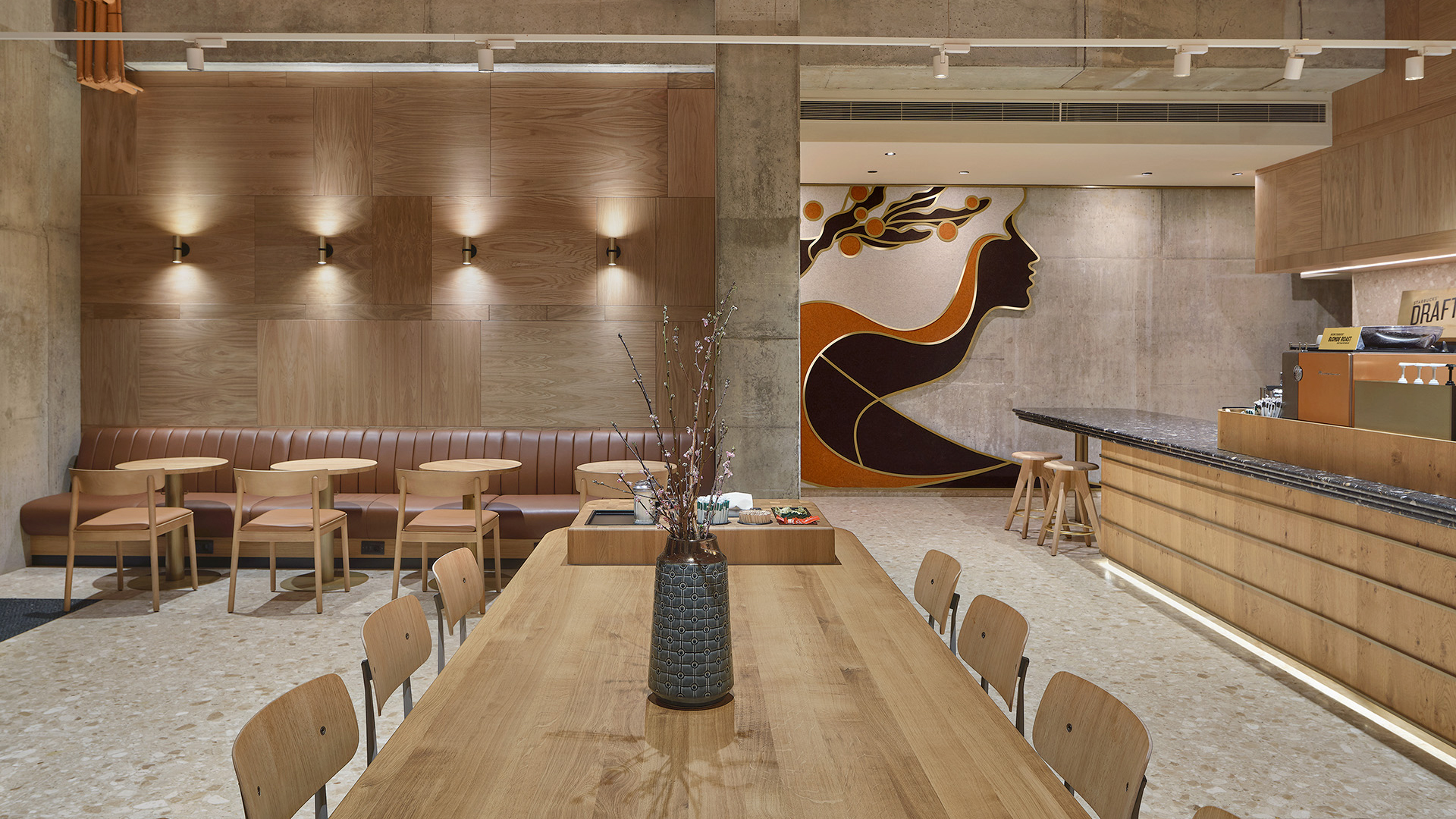 Dezeen Jobs: What other companies have you worked at before now?
Phil Parkin: I have worked for a couple of retail design agencies, including FITCH and Kinnersley Kent Design. I have also worked for Foster + Partners.
Dezeen Jobs: How has your range of experience from various design roles helped you in your current position?
Phil Parkin: They have all helped me in different ways. FITCH taught me the fundamentals of branding and customer experience. This knowledge is key to my current role and a lot of focus is given to it when we review every store.
At Foster + Partners I learnt a great deal about premium design, detailing, innovation and the work ethic to achieve.
Finally, Kinnersley Kent Design really honed in my retail design skills. They also taught me a lot outside of the projects themselves. Kinnersley Kent Design are a very moral and upstanding company that really look after their employees. I looked for that sort of culture in my next role and it is integrated throughout Starbucks. I believe it is important to appreciate and continue that ethos.
Dezeen Jobs: What did you study and how important do you feel this was in shaping your career path?
Phil Parkin: I studied interior architecture and design at Nottingham Trent University. This was a four-year course that included a one-year internship. Graduating from university with that work experience on my CV was so important in getting my next role. I initially wanted to go into architecture as the course was quite architectural-heavy, but after my experience at Foster + Partners I realised that the quickest way for me to develop was to be on-site and get projects finished, so that I could learn from them. I took skillsets from Foster + Partners and applied them to my next roles in retail and hospitality projects that have much faster timelines, especially at Starbucks.
Dezeen Jobs: You also tutor students at Nottingham Trent. What advice would you give to young designers about to graduate?
Phil Parkin: I think it's really important as a young designer that you challenge things, have energy and are proactive. Stay positive. If you don't find the right role in the industry straight away, don't panic. You can learn from every experience, good and bad, so be daring - it's okay to make mistakes. Sometimes good things come to those who wait!
Dezeen Jobs: What's the most valuable lesson you've taken from working life so far?
Phil Parkin: Your work/life balance is very important. Working every hour of every day does not necessarily lead to the best design outcome. Reducing stress, having a good night's sleep and coming in the next morning with a fresh head can solve things far quicker and more effectively.
Dezeen Jobs: What skills have you found to be most beneficial in your career?
Phil Parkin: I think the key skill that I continue to work on is the ability to be creative. It sounds like a no brainer but in a lot of situations it is often very difficult, with many stakeholders asking for different outcomes from a project with tight timelines. Being able to pull back, look at the wider picture and challenge something fundamental can really improve a project for everyone involved. This is also a skill that we look for in every candidate that applies to the Starbucks design team, as there are challenges for every project that require creativity to be solved.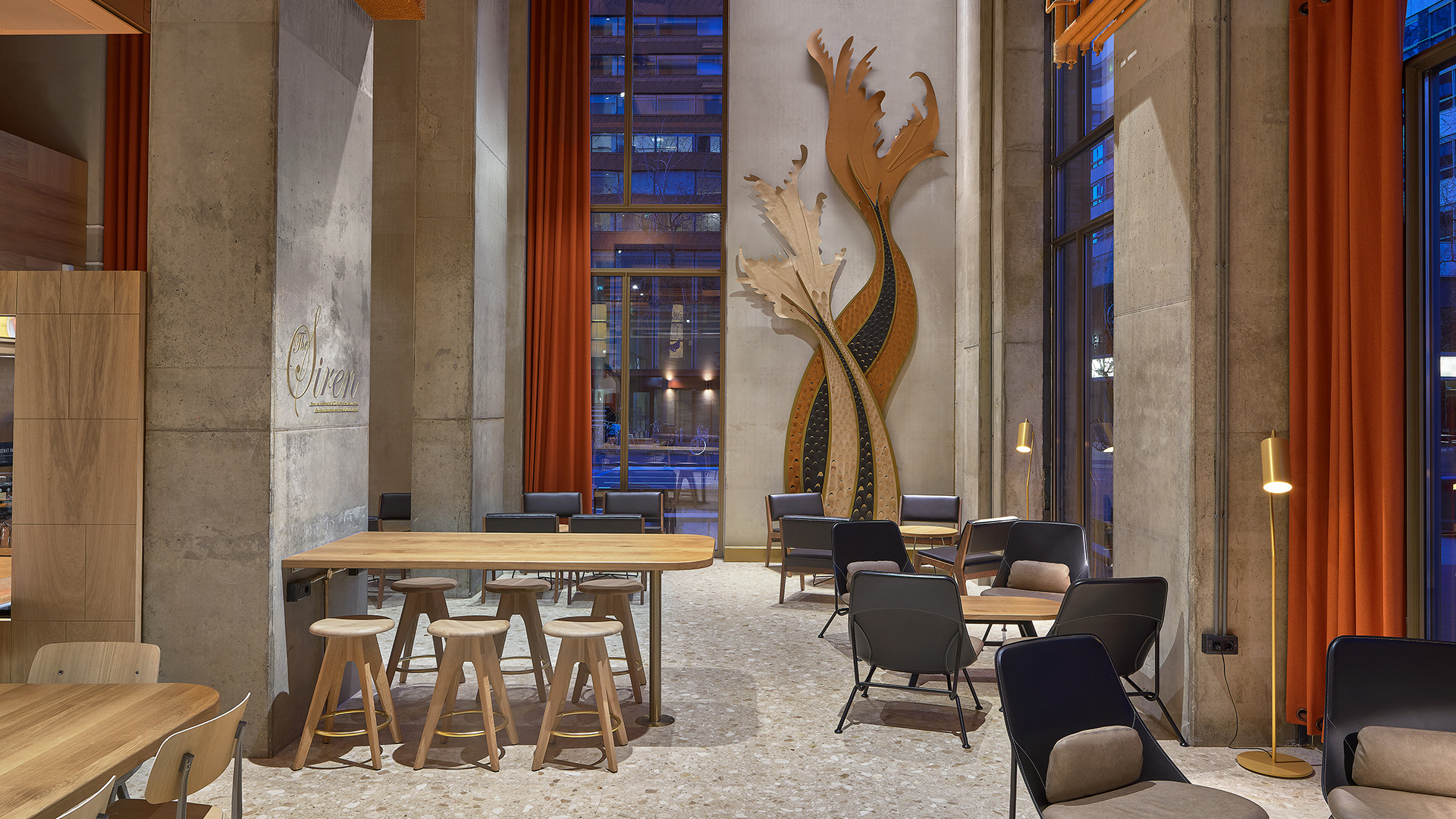 Dezeen Jobs: Interior architects usually look for jobs at design firms, as opposed to big companies like Starbucks. How would someone find opportunities at a similar company?
Phil Parkin: For Starbucks, you can find roles through Dezeen Jobs and also on our website. I am not aware of many other companies that have creative in-house design teams. The market trend is usually for large companies to pay for a brand book-full of palettes and details from a design agency. Then the in-house design team roll out across the portfolio.
We are essentially a specialist design agency within the Starbucks company and so all design direction and decisions are made in- house, from small town stores to the flagship roasteries featured on Dezeen. I would advise anyone looking to work in-house at a company to really understand their store development model before accepting a role.
Dezeen Jobs: Describe the design department at Starbucks.
Phil Parkin: Like any good design team, we are built from a ton of different backgrounds, personalities and ages. We are diverse, creative and social. There aren't any egos but plenty of characters, who are always helpful and encourage each other. Starbucks has always had the intent of creating a "third place" environment that our customers feel comfortable in, a blend of home and work. We all have the same drive of creating the best atmosphere and human connection in each of our stores but that also applies within our own studio environment and how we treat each other.
Dezeen Jobs: Explain the difference in working at a design agency versus working as a designer in an untraditional creative environment. Which do you prefer?
Phil Parkin: I think the main difference when you work for a design agency is that you get told a brief from a client but may not have a full understanding of why things have been set the way they are. When you are in the design team at Starbucks you get a full overview of the project and are involved from its conception of approving a site to way after the project has finished and you have reviews of its performance. This gives the design team a greater knowledge of what to do better next time and so we can improve quicker with all that feedback. It's also fascinating learning about all the different parts of the business, from real estate, to marketing and finance.
Dezeen Jobs: What are the most important qualities Starbucks looks for in prospective employees?
Phil Parkin: Being creative is always going to be key to our success and in every department, we strive for innovation. It's also really important to understand branding, not design for what's trending but design for what's on-brand and where we want to position ourselves for future success. The design team all have the skillset required to work independently and take responsibility for their own projects and timelines. Having said that, you also need to be able to work as part of a team and have the same values that we all share.
Dezeen Jobs: What's the best career advice you've ever received?
Phil Parkin: It's not really advice from one specific person but I have seen that successful people in our industry are always the ones that never stop learning, they continue to get inspired and influenced by a range of different sources to constantly develop and improve.
---
Locations: Worldwide
Number of employees: 500+
Website: www.starbucks.com