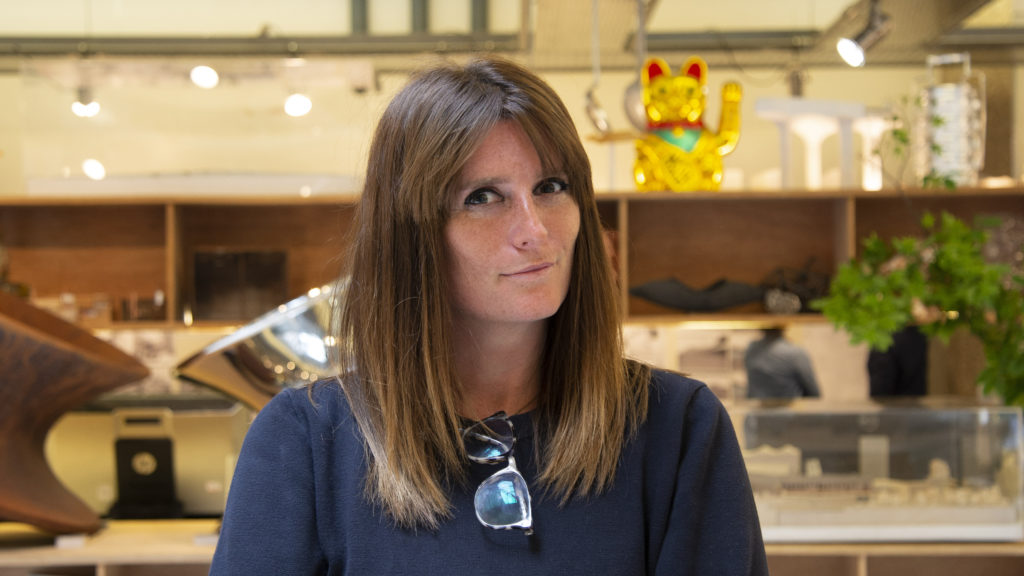 "Being an architect is a passion more than a job" says Heatherwick Studio project leader Claudia Orsetti
How I got my job: Claudia Orsetti joined Heatherwick Studio six years ago, having previously worked at architecture firms SANAA and ACME. For the Dezeen Jobs careers guide, she explains how she worked her way up to project leader.
---
Name: Claudia Orsetti
Job title: project leader
Company: Heatherwick Studio
Location: London
Dezeen Jobs: Where and what did you study?
Claudia Orsetti: I began studying in Rome where I did my bachelor of architecture, with a focus on interiors. After graduating, I realised I was more interested in the broader field of architecture, and that the industry in Rome was not as challenging as I wanted it to be.
I then went to study at the Accademia of Mendrisio in Switzerland, where I did my masters degree. I actually had to start from the third year, in order to align with their career path, but I was extremely happy to do so. In fact, I found the hyper-stimulating environment I was looking for when I left Rome.
I had the chance to study with Valerio Olgiati – whom I did my diploma with – Peter Zumthor, Elias Zenghelis, Mario Botta, Manuel and Francisco Aires Mateus, Grafton Architects and many others. Having the chance to learn from this incredible group of architects was definitely the point in my life when I understood that I wanted to be in this industry, and that I wanted to do it at that level.
Dezeen Jobs: Talk us through your professional background. What led you to Heatherwick Studio?
Claudia Orsetti: Right after university I went to work at SANAA in Tokyo, which was a wonderful experience, although very intense! Unfortunately, an earthquake hit Fukushima in March 2011 which made life in Tokyo a bit difficult and that led me to leave.
I decide to move to London, to join ACME, which at the time was a young and up-and-coming practice. I found their way of experimenting with concept ideas quite interesting. After a while, a friend who was working at Heatherwick Studio told me they were looking for people, and as I have always been fascinated by their interdisciplinary approach to problems, I decided to join.
Dezeen Jobs: Explain your current role and what it involves. What kind of projects do you work on at Heatherwick Studio?
Claudia Orsetti: Currently I am a project leader, which involves leading the design of a project through all different stages. My role is to help the team come up with the best possible ideas, tackling – or sometimes challenging – the briefs that our clients bring to us.
Our design process is iterative, based on problem-solving. This is meant to be a collective exercise, which is probably one of the most unique aspects of the studio, as everyone in the team is expected and required to come up with ideas and provocations. What I do as project leader is to facilitate and stir the strategic thinking of the teams, as well as to guide and advise them on the design.
I feel we are extremely lucky here, as we have the chance to work on all kinds of projects, from a small object to a large masterplan. The focus, though, is always on projects that can have the greatest public impact.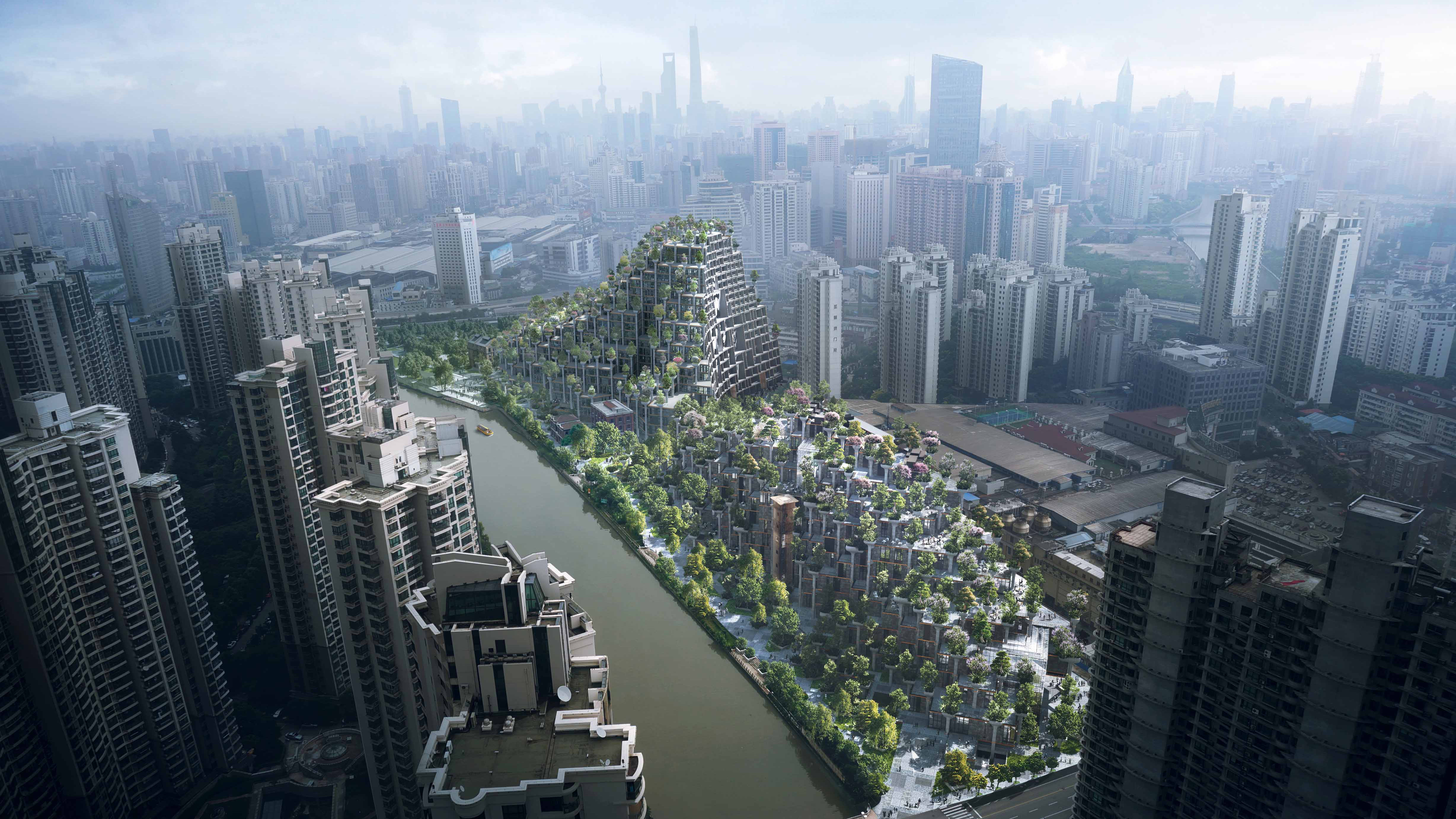 Dezeen Jobs: What was your career progression at Heatherwick Studio? What different hats did you wear?
Claudia Orsetti: I joined the studio just over six years ago, when it was a much smaller team – around 60 people! I started on a team that was working on a very large project – the largest at the time – based in Shanghai, working as an architect on the façade package with a number of other people. After a little while, I became package leader, first of that façade portion, and then of the overall envelope. I worked on that project for over three and a half years, from schematic design to construction; it is currently still on-site and it is amazing to finally see it coming to life!
Briefly after that I became project leader and I've been leading different kinds of projects ever since.
Dezeen Jobs: What do you enjoy most about your job?
Claudia Orsetti: Being an architect is a passion more than a job, probably like any other creative job.
That said, the things I like the most are creating, and leading team dynamics. It is such a fundamental part of the job and it is very interesting to learn how a team's unique energy can generate different outcomes.
We have an incredible amount of talented people in the studio. I would say that some are even borderline genius! And yet, if the team doesn't work harmoniously, it can show in the results.
Sometimes it is more about the psychology of people, and being able to push the right buttons more than anything else. When you are able to do that, you are able to bring the best out of your team, design-wise and personality-wise, you see them flourishing, and that is exceptionally satisfying.
Dezeen Jobs: Tell us about some of the most interesting projects you've worked on – at Heatherwick Studio or before.
Claudia Orsetti: The first project I worked on at the studio was 1000 Trees in Shanghai. It is a really fascinating project where the whole concept is elevating trees up to 100m, on top of columns with very large planters at the top. We had to deal with complexities of all kinds, the structural ones being the most obvious. It has been incredibly interesting – and incredibly challenging – to realise this project, but now that the trees are up and flowering in Shanghai it is a very rewarding feeling.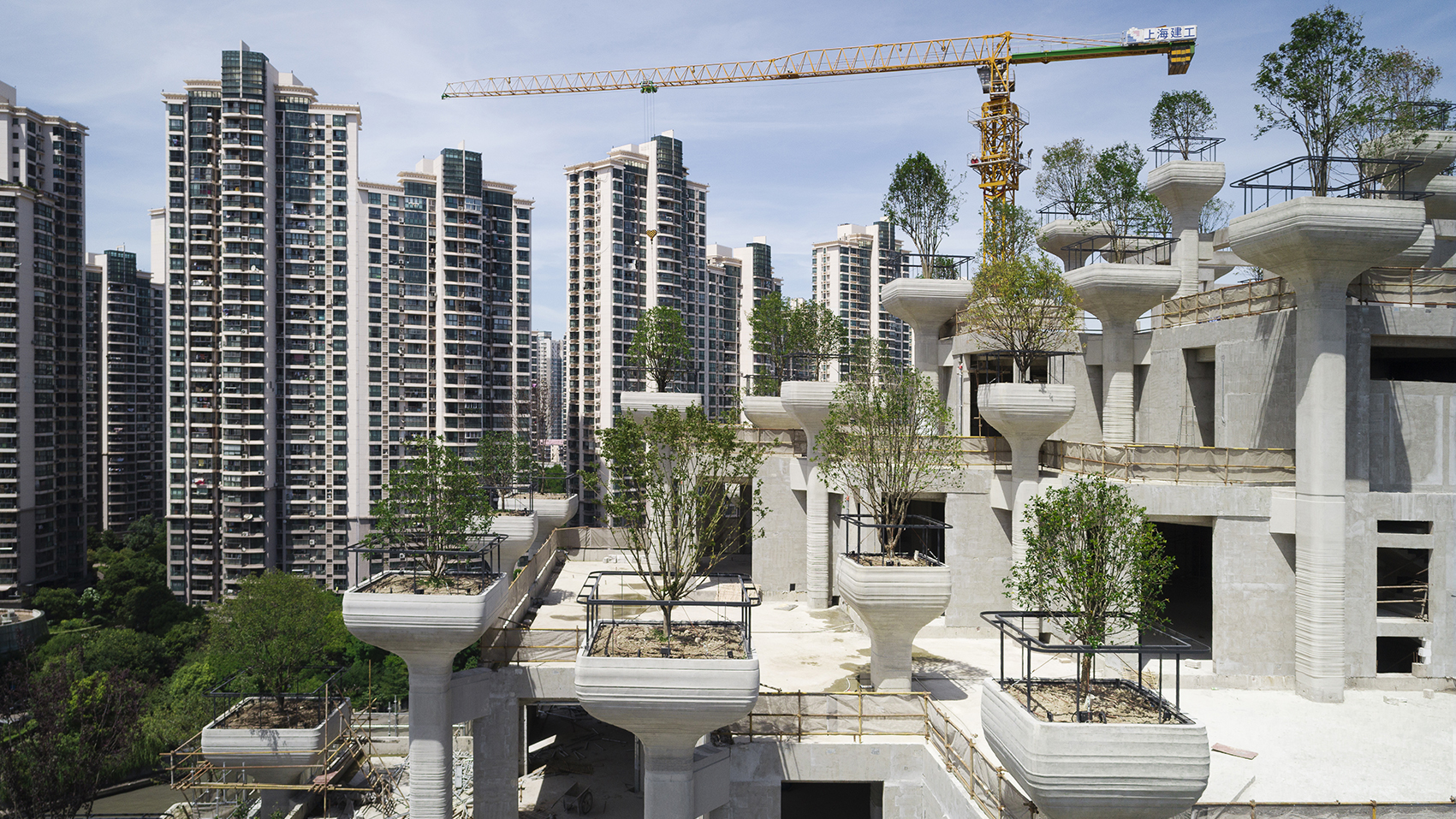 Dezeen Jobs: What has been your career highlight so far?
Claudia Orsetti: When the people from my teams come back and say they would love to work with me again, because even if we went through a tough project or a heavy workload they actually enjoyed it and feel ownership of the result. Priceless.
Dezeen Jobs: You've studied in Rome and Switzerland and worked as an architect in Milan, Tokyo and London. What have you learnt working in different locations?
Claudia Orsetti: I've always been pretty nomadic, which makes me constantly want to try different experiences. As a result, this has helped me clearly understand what I want and do not want to do in my career. Looking back, I now feel that I've taken something different from each place: a love for the drawings and attention to detail from Milan, a meticulous precision mixed with an ethereal sensibility from Tokyo, and a sense that everything, literally everything, is possible from London. There were lots of sleepless working nights from all these places, but I realised some time ago, that this is just part of the game when you are constantly challenging yourself!
Dezeen Jobs: What are the biggest challenges you've had to overcome in your career or on a day-to-day basis?
Claudia Orsetti: For me it's about how far you push for something; how far do you push a crazy idea? How far do you drive research and innovation? And how far do you push yourself and the people you work with?
The risk is falling into an unrealistic world where nothing gets built, where you are repeating the same ideas over and over again or where you are exhausted all the time, which is obviously not productive for the profession, nor for your private life.
Dezeen Jobs: What do you consider to be the most important skills you've gained during your career?
Claudia Orsetti: Patience, although I think I still have a lot of learning to do!
Architecture has intrinsically long timelines, and the fact that you have to constantly convince people that what you are proposing is good all along the way, is a tough exercise.
Dezeen Jobs: What are the most important qualities Heatherwick Studio looks for in prospective employees?
Claudia Orsetti: In one word I would say passion. Obviously design talent, resilience, commitment and enthusiasm are all qualities we are constantly talking about and looking for, but I personally believe it all comes down to your passion. If you are passionate about something, the rest comes with it.
Dezeen Jobs: What advice do you have for those looking to pursue a similar career path?
Claudia Orsetti: Be curious, be hungry for experiences, be inspired by anything around you and be ambitious, but always be humble.
---
Heatherwick Studio: view company profile
Locations: London
Number of employees: 100-200
Website: www.heatherwick.com