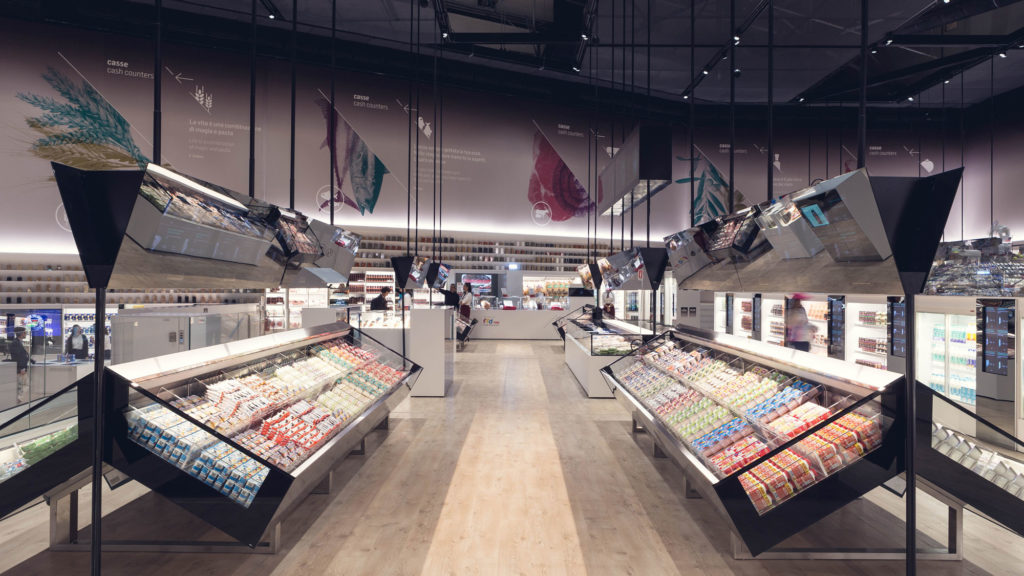 "Go where you can experience multiple sides of the design process, over famous names for your CV" says Marco Maria Pedrazzo of Carlo Ratti Associati
How I got my job: Marco Maria Pedrazzo is a strategic designer at international design practice Carlo Ratti Associati. For the Dezeen Jobs careers guide, he explains how he progressed at the studio from intern to design lead.
---
Name: Marco Maria Pedrazzo
Job title: head of strategy and innovation
Company: Carlo Ratti Associati
Location: Turin, Italy
Dezeen Jobs: When did you first realise you wanted to work in architecture and engineering?
Marco Maria Pedrazzo: I was born into a family of physicists and engineers. While I always loved technical subjects, I knew I would not be able to spend my whole life in a lab or working with hard numbers. When it was time to choose which university to enrol in, I picked architecture as a way to balance technology, maths and physics with creativity, history and the arts. Looking back, I was probably very naive!
Dezeen Jobs: Where and what did you study?
Marco Maria Pedrazzo: I graduated in sustainable architecture from Politecnico di Torino, and during my MSc, I attended the Alta Scuola Politecnica (ASP), a joint-venture school that enrols 150 students a year at the intersection of engineering, architecture, design and planning, to push them to work together on multidisciplinary projects. After a few years, I went back to school at Parsons in New York for a masters in strategic design and management, while working on the side.
Dezeen Jobs: What was your first industry job? Any fun stories to share?
Marco Maria Pedrazzo: Aside from short internships, I was professionally born and raised at Carlo Ratti Associati.
During the ASP thesis development, the Senseable City Lab was a partner of the project. As my team was not receiving as much feedback as we wanted, we took a flight to Boston and went to MIT to get some. The presentation went well and we got called back for a chat in professor Ratti's office. "Why don't you pass by to see our offices in Italy, since you live nearby?" he asked. The following Thursday I was touring Carlo Ratti Associati's beautiful Turin headquarters. After a 15-minute conversation, the CEO told me I could start on Monday as a design intern.
Dezeen Jobs: Talk us through your professional background until now. What other firms have you worked at? What led you to Carlo Ratti Associati?
Marco Maria Pedrazzo: As I was saying, this is my first industry job. At the beginning of my time at Carlo Ratti Associati, there were only 10 employees, so I had the chance to see everything and do everything from the beginning to the end of the process.
Dezeen Jobs: What appealed to you the most about working at Carlo Ratti Associati?
Marco Maria Pedrazzo: At Carlo Ratti Associati you have the best of multiple worlds; you enjoy an Italian quality of life while working on projects everywhere in the world. You apply design methodologies while working on innovation and technology. You live in a company environment, but the flexibility is so high that you're always out of your comfort zone and there's always more to try and experience for those who want to take more responsibility.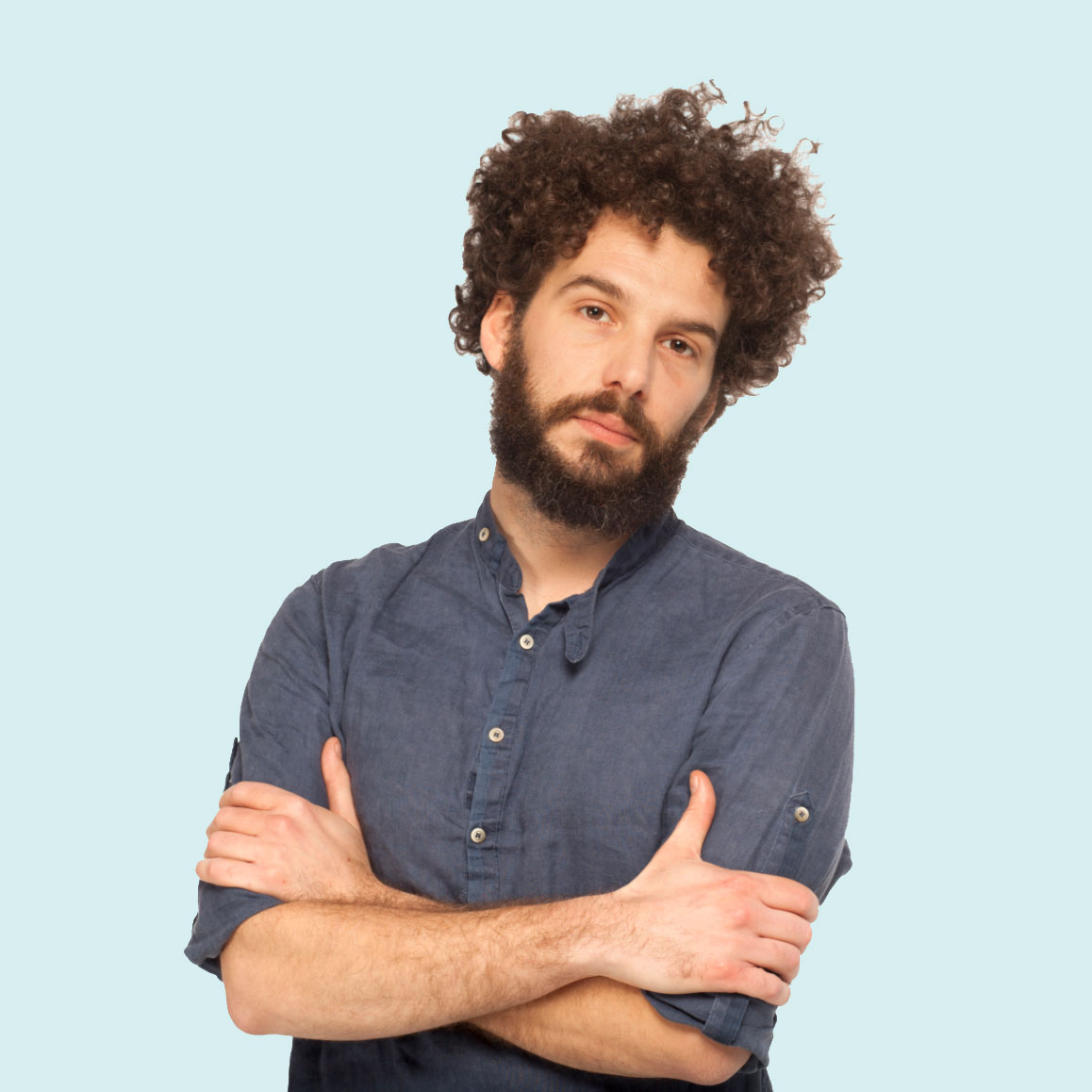 Dezeen Jobs: Tell us about your progression at Carlo Ratti Associati since joining. What did you start off as?
Marco Maria Pedrazzo: I was an intern. My first task was to assist the feasibility study of the Future Food District of EXPO2015 in Milan. Not exactly making photocopies.
Dezeen Jobs: What does your position as a strategic designer involve?
Marco Maria Pedrazzo: In my case, I overview the beginning of all our projects. Traditionally, once the sales conversation with a prospective client is done and the contract has been signed, the creative boundaries of the project are already in place. It's difficult for a team to come up with disruptive concepts or compelling innovation stories when starting from a boring playfield.
For this reason, we decided it was necessary to have a broad-spectrum designer, on board from the first conversation with a potential client, to ensure we create the right design space to push the boundaries on every project. I need to juggle between concepts, legal frameworks, client expectations, business goals and design goals. And a lot of flights.
Dezeen Jobs: What sparked your initial interest in computational design?
Marco Maria Pedrazzo: Despite trying to move away from my family's purely technical background, one cannot get rid of his DNA. While working on modeling a project for a design studio, I was exposed to Grasshopper and it was love at first sight.
Dezeen Jobs: What is computation design? Explain its role/importance in Carlo Ratti Associati's projects.
Marco Maria Pedrazzo: The basic distinction between traditional design and computational design is the same that lies between raster images and vector images. In the former, every spatial element can be defined by a Cartesian data structure. Mimicking its pencil-and-paper origin, standard architectural representation media is bi-dimensional.
Computational design is based not on the definition of a point with respect to universal, gridded container space, but one based on the definition of relationships between features.
In contrast to a raster design structure, a vector design concept based on computational design can be defined as a representation tool in which every relationship between objects is defined, allowing for cascade edits when one of the basic objects is changed. If one point is moved, then the line built onto it updates, and so do all the elements built on that line.
It's very important when you are experimenting with high-pace, high-failure rate solutions; when time is a constraint, it allows you to experiment a lot more. When time is not the issue, it allows you to look into way more complex design solutions.
Dezeen Jobs: Tell us something we might not know about Carlo Ratti Associati.
Marco Maria Pedrazzo: We recently launched a three-unit system; CRAthink – which focuses on leadership, workshops and white paper publications, CRAdesign – which is the core team behind our projects, CRAmake – a small factory in which we are able to experiment with and prototype crazy ideas.
On a funny note, we have a 'barefoot' floor and we have a few cats in our garden.
Dezeen Jobs: What has been the highlight of your career so far? Describe some projects you're most proud of.
Marco Maria Pedrazzo: I was 25 when I got to follow my first project as design lead; a robotic bartending system for Google I/O, which then became a start-up now employing around 45 people.
Lately I've been really proud of helping the team that won the competition for the Expo2015 master plan redevelopment, as well as the team that is designing the Italian Pavilion for 2020 Expo Dubai. It's been an honour to work with such successful and skilled professionals, as well as a big learning opportunity.
Dezeen Jobs: How big is the team you work with? Describe your team and tell us about the other departments in the company?
Marco Maria Pedrazzo: My team is not too big. I work on a daily basis with two commercially aware people from an architecture background. At the same time, we always work in close relationship with all the project managers, our legal team and Carlo.
Dezeen Jobs: What other types of roles are available in your department?
Marco Maria Pedrazzo: We are always looking for creative people with a solid technical understanding of design and architecture processes, who are able to speak business.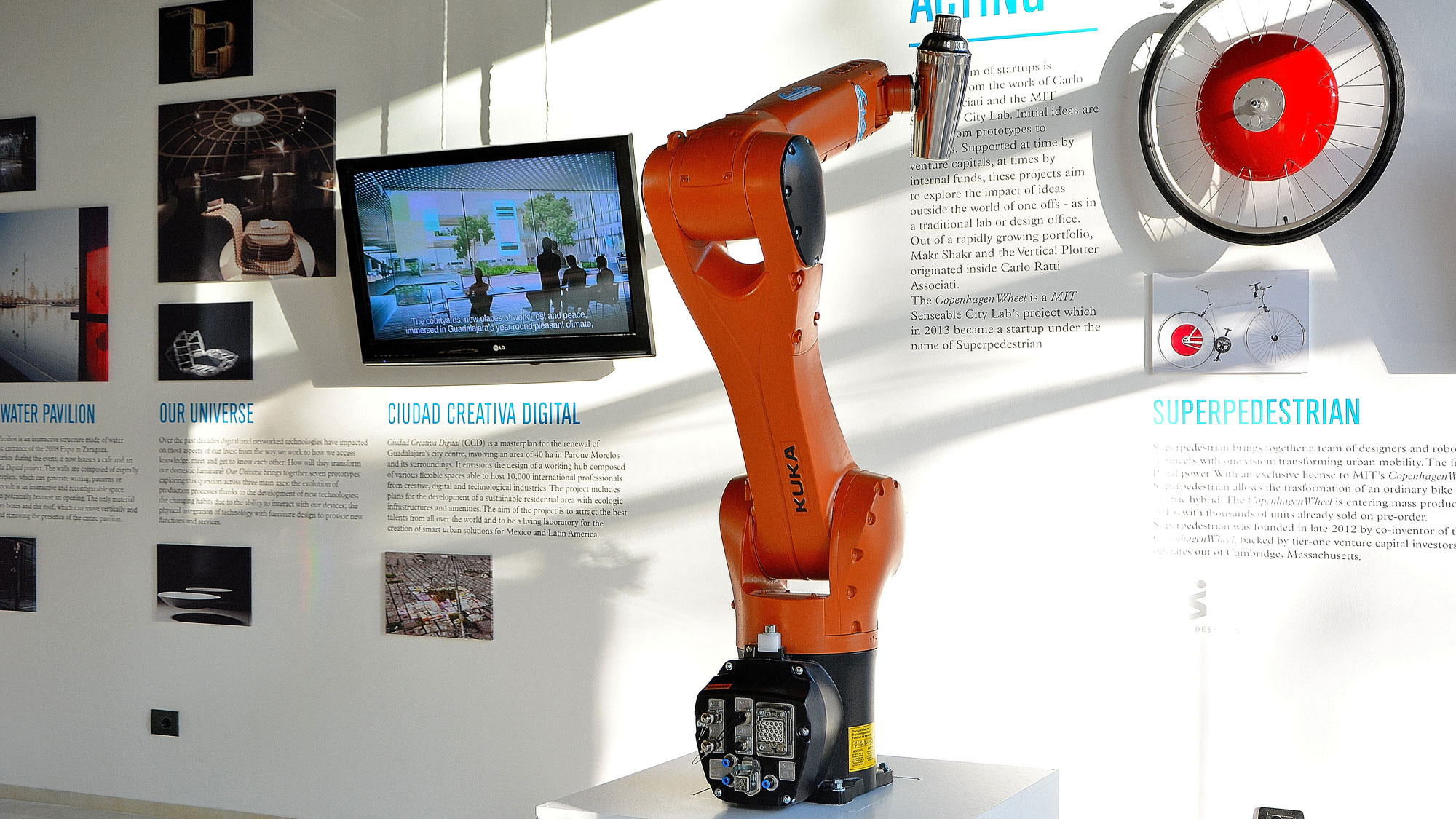 Dezeen Jobs: Does Carlo Ratti Associati offer internships? How frequently do these become available?
Marco Maria Pedrazzo: Yes we do. Availability is difficult to predict; we try to have as many interns as possible, but we only offer internships when there is a sufficient chance for these to transform into regular jobs.
Dezeen Jobs: What are the most important attributes Carlo Ratti Associati looks for in future candidates?
Marco Maria Pedrazzo: Diversity is definitely a key asset, paired with non-conventional educational and professional paths. We value courageous people who didn't stop at the easy option.
Dezeen Jobs: How can an applicant be memorable during the interview process?
Marco Maria Pedrazzo: My advice would be to just be yourself; if you are excessive and an extrovert, own it during interviews. Charisma arises from knowing yourself in your ups and downs.
Dezeen Jobs: What keeps you professionally motivated?
Marco Maria Pedrazzo: 'The easy day was yesterday,' we say as a sort of an internal motto. There is a subtle pleasure in raising the bar and feeling constantly challenged while having a structure that helps you meet expectations.
Dezeen Jobs: What has been the most valuable lesson you've taken from your career so far?
Marco Maria Pedrazzo: Time is limited, and in design there is no perfection, so you always have chances to work more, add details, slightly adjust something. "Either you define your priorities or somebody else will define them for you," is the most precious piece of advice I've ever received.
Dezeen Jobs: What excites you most about working in the architecture, design and technology industry?
Marco Maria Pedrazzo: Not a single day is like the previous one, there is always something new to learn.
Dezeen Jobs: What advice you would give to young designers at the start of their career?
Marco Maria Pedrazzo: Make mistakes, a lot of them, and learn fast. Don't try the easy way, don't settle for a specific vertical until you're 30.
Run away from factory-like design offices, go where you can experience multiple sides of the process – at the cost of having less famous names on your CV. You'll learn skills for life. Skills which will help you outcompete other candidates when you'll be mature enough to really understand what you value the most in this beautiful, wide industry.
---
Carlo Ratti Associati: view company profile
Locations: London, New York, Turin
Number of employees: 50-100
Website: www.carloratti.com