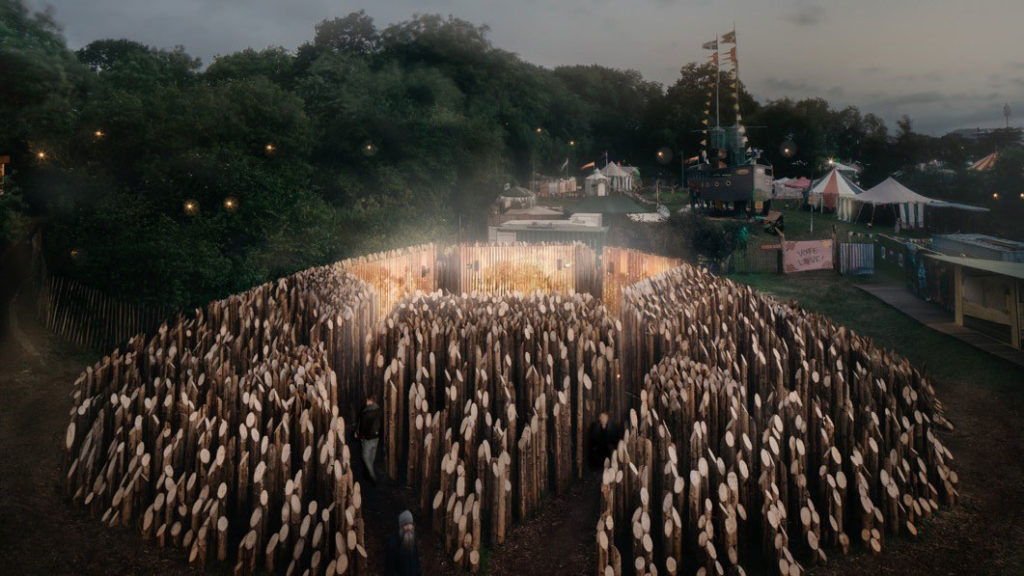 "In this fast-evolving landscape each project brings about new ways of doing things" says Alice Britton of Squint/Opera
How I got my job: Alice Britton is co-founder and director at creative digital studio Squint/Opera. She tells the Dezeen Jobs careers guide what it's like to produce award-winning films and content about the built environment.
---
Name: Alice Britton
Job title: co-founder
Company: Squint/Opera
Location: London
Dezeen Jobs: When did you first realise you wanted to work in architecture?
Alice Britton: I've always been drawn to buildings and cities. I blame my father. Who, when I was a child would spend Sundays with me exploring the forgotten post-industrial landscapes of London in the '80s. We'd get lost driving around in the vast abandoned Docklands in the East End, or walking through the wastelands of Lots Road before Chelsea Harbour was built.
Later he worked internationally and I would stay with him during school holidays at his various studio locations – from the history-defining Berlin in 1989, to Hamburg's fast-changing docks, to incredible Istanbul. All these places of fast-changing city fabric somehow got me hooked.
Dezeen Jobs: Where and what did you study?
Alice Britton: I studied architecture at The Bartlett, University College London.
Dezeen Jobs: Talk us through why you chose to pursue a career in film and animation production instead of architecture? What sparked your initial interest in this area?
Alice Britton: I knew I was very interested in architecture, but I also knew I didn't want to be an architect. I didn't enjoy pure design – I was more interested in telling stories, thinking, writing, making films and taking photographs of spaces and cities, in creating visual imagery.
Dezeen Jobs: Has your degree been helpful to your work?
Alice Britton: I co-founded Squint/Opera with good friends that I studied with, so university is where it all began. The degree provided an incredible foundation to explore many of my interests and helped define the way we now approach many projects at Squint. It set the foundation to approach projects from different angles, it instilled an understanding that there are myriad ways to portray a vision and a story, through different styles, different techniques, and on different platforms.
Dezeen Jobs: What was your first industry job? Any fun stories to share?
Alice Britton: Our first commission was to create a series of documentaries and animations about urban regeneration projects in Yorkshire – towns and cities across the region in decline mainly due to the end of mining and the downturn in manufacturing.
We fully immersed ourselves in the project, living in Yorkshire for much of the year, taking it in turns to produce and direct, swapping roles of cinematographer, animator, interviewer and sound recordist.
The project involved international designers including West 8 and Will Alsop, cultural superstars Ian McMillan and David Hockney and resulted in projects including revisioning Barnsley as a Tuscan Hill Village complete with illuminated halo, and creating a boating lake outside Bradford Town Hall. We worked tirelessly, forming a strong team, surrounded by an optimism and confidence for change that was infectious.
Dezeen Jobs: What led you to create your own firm?
Alice Britton: We knew we were doing something different and something exciting and we wanted to make it happen, to just get on with it and have fun. We didn't think too much about it. We were, and still are, strong believers as a company that anything is possible if you are passionate and dedicated about an idea.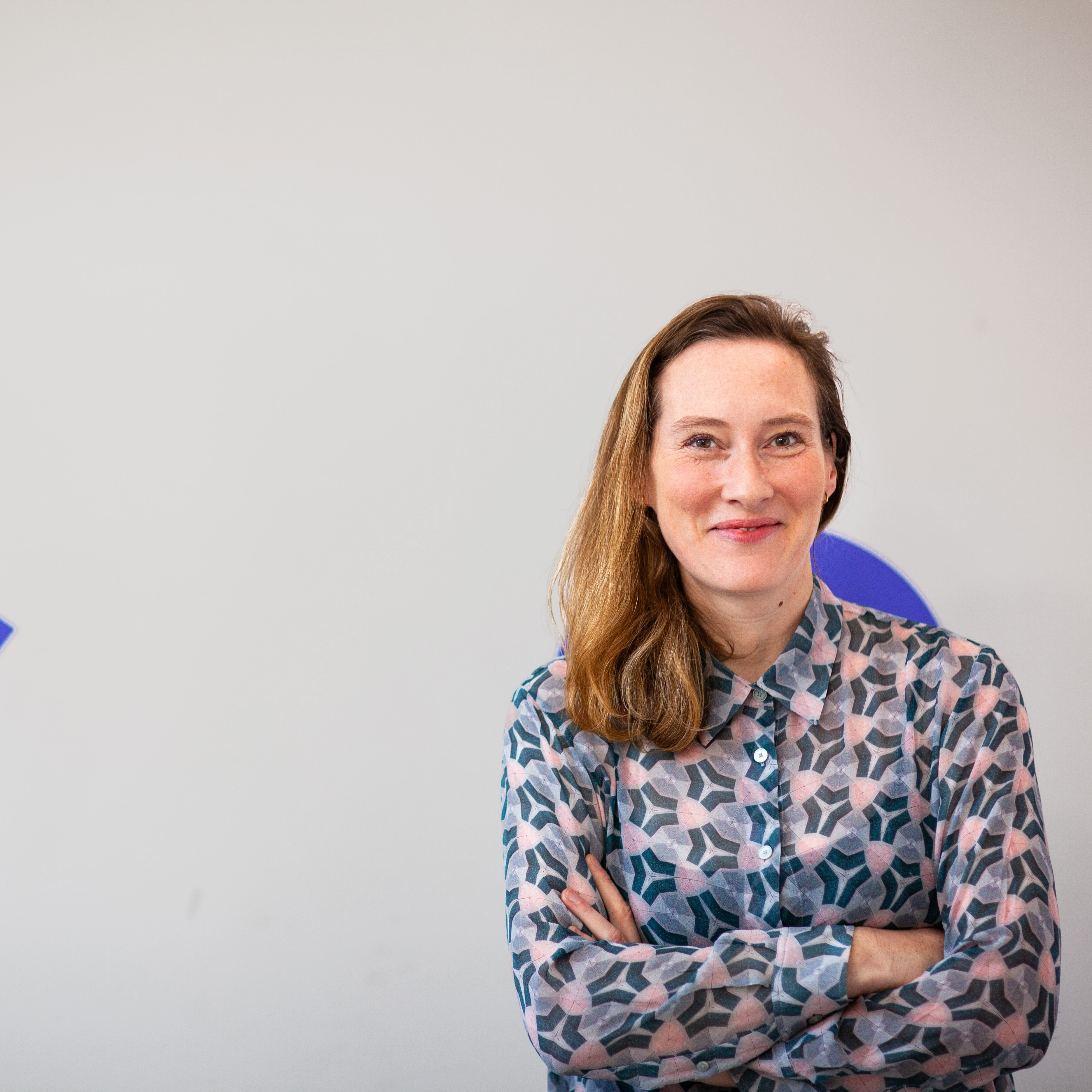 Dezeen Jobs: What does your position involve?
Alice Britton: As a partner in the company I wear lots of different hats but focus primarily on finding new exciting and creative opportunities for us to work in.
Within our animation work, I initiated our first venture into children's TV animation with Messy Goes To OKIDO on CBeebies, now in production of its third series.
Character animation is central to many of our productions, manifesting itself most recently as a giant CGI rendition of King Kong in the newly opened visitor galleries at the Empire State Building Observatory in New York.
My role in producing this installation involved working with storyboard artists, talented character animators and a range of different VFX artists each one a specialist in a different level of detail, from Kong's personality, to his skin and his fur. At such high resolution, the design of every minute detail was crucial. We developed a bespoke VR platform SpaceForm, a data-driven design tool and people-flow software to work out how visitors would experience this and the rest of the exhibition as a cohesive experience – essentially, building the entire exhibition in virtual reality and being able to walk through the exhibits before they are installed.
Media design is at the core of our studio's work and my role includes finding opportunities to design immersive content into the built environment and visitor attractions and how that can inspire new interactions and different forms of participation.
I am also involved in finding talented artists and collaborators to join our incredible team, and in seeking new partners and inspired clients to work with.
Dezeen Jobs: Describe some of the projects you work on at Squint/Opera.
Alice Britton: The projects are of hugely varying scale – from a short film to help build support for the vision of a new place; to producing in animated CGI an entire new city of the future complete with emerging methods of mobility; to designing media for a blockbuster exhibition at the V&A, to interactive installations at Glastonbury. The aim is always to engage the audience through amazing content.
Dezeen Jobs: Tell us something we might not know about Squint/Opera.
Alice Britton: We own and run a bar and events space in Bermondsey SE1 – The Doodle Bar. Around 2009, disappointed by the lack of good bars near our previous studio in Battersea, we decided to open one ourselves. Operating via temporary licenses and lock-ins we enjoyed it so much as a space to meet, chat and play that we moved it to its current location, a series of railway arches on Druid Street off Maltby Street Market. We now host regular design exhibitions, debates and workshops there. It also happens to be a damn good bar!
Dezeen Jobs: What has been the highlight of your career so far? Describe some projects you're most proud of.
Alice Britton: I think a real turning point came when we were asked to design a media installation for the Weill Cornell Medical Institute's new building, the Belfer Research Center, in Manhattan.
Some years ago now, this was our first major commission in which we designed a physical intervention within a building. The project was incredibly challenging and exciting. Everything was bespoke, the hardware prototyped and built from scratch, a complex content-management software system running as the backbone to the project, and a highly-intricate design made of thousands of tiny screens and lenses.
We were thrilled when it won a CodaWorx Design award. This project started us thinking about how we can use media technologies to break down a facade and reveal the narratives and uses within, like telling the story of a building from the inside out. It's an immersive way of communicating what is usually hidden information and became a powerful expression of the institute's work.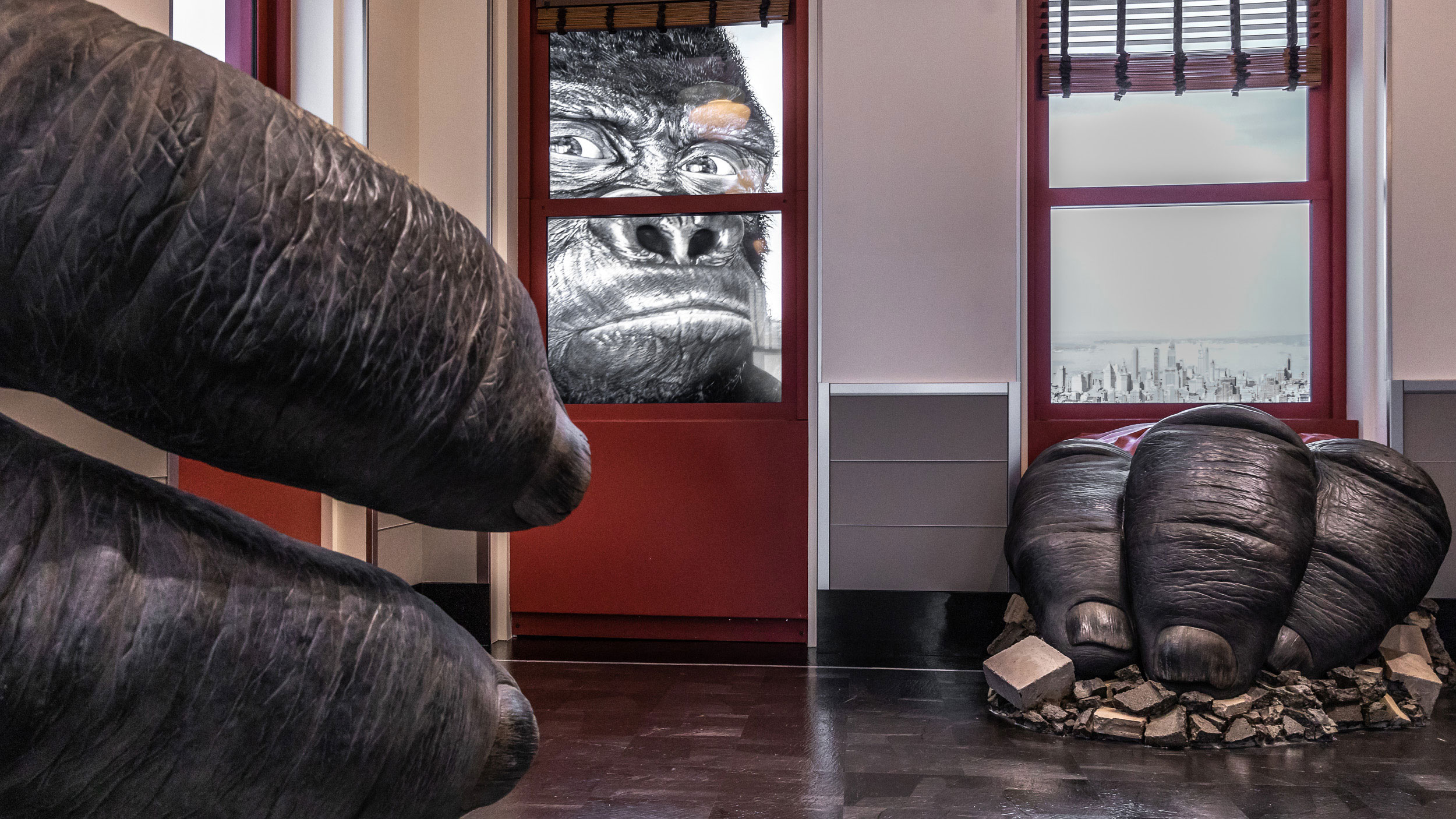 Dezeen Jobs: How big is the team you work with? Describe your team and tell us about the other departments in the company.
Alice Britton: We are fifty people in-house in London at the moment and a team of ten-and-growing in New York. We're currently looking for people to join us across a number of really exciting roles and aim to grow our teams in 2020. We have a core of creative directors, multidisciplinary designers, CG artists, animators, creative technologists, developers, producers and editors. We also have a fabulous and dedicated in house support team across business development and strategy, marketing, studio, HR, finance and IT.
Dezeen Jobs: What other types of roles are available in your department?
Alice Britton: We have quite a few roles that are available at the moment, including creative director and digital designer.
Dezeen Jobs: Does Squint/Opera offer internships? How frequently do these become available?
Alice Britton: We do offer a limited number of internships and aim to have three per year. We always welcome speculative intern applications and try our best to support them. In addition, we've started partnering with local initiatives in east London to tell school children about us and what we do so they have an understanding of what's available to them career-wise in their future. We're also looking into apprenticeships. Lots going on!
Dezeen Jobs: What are the most important attributes Squint/Opera looks for in future candidates?
Alice Britton: We invite people who have creative individuality, ambition and a passion for their work, those are keen to collaborate and communicate, and who show kindness and support to colleagues.
All four founders are still very much involved with the day-to-day running of Squint/Opera which has created a family vibe and something which we are keen to continue. It's important that we are all team players, people who are keen to get stuck in, work together and learn from each other but also want to become part of the wider culture at Squint/Opera.
We always have lots going on socially and we hold internal and external knowledge sharing talks so it is great to have people who love to get involved with all of that. We're curious and always looking at ways in which we can approach things differently. We also work on our own internal creative projects which everyone is invited to participate in. Oh and inquisitive people, we love those who really get stuck in and ask questions.
We're proud that women make up around half of our team including within leadership roles. We're also proud to have 14 different nationalities in the London studio and welcome people from all backgrounds to come and join us.
Dezeen Jobs: How can an applicant be memorable during the interview process?
Alice Britton: By showing their passion and ambition as well as engagement and interest in our work. Our recruitment team and receptionist's impression is always considered part of the selection process. And come along with questions and ideas on how we can improve things. We don't assume that we're doing things in the best possible way and looking at things differently and helping us do that is welcomed.
Dezeen Jobs: What has been the most valuable lesson you've taken from your career so far?
Alice Britton: That anything's possible. If you believe in creating something passionately, you can make it happen. And that crucially trust within teams and collaborating with wonderfully talented people will enable it to happen.
Dezeen Jobs: What excites you most about working in the architecture, film/animation and production industry?
Alice Britton: The pace of change and the opportunities for real creativity within emerging technologies means we never repeat the same work twice. In this fast-evolving landscape each project brings about new ways of doing things – and we're all navigating this exciting journey together.
---
Locations: London
Number of employees: 51-200
Website: www.squintopera.com