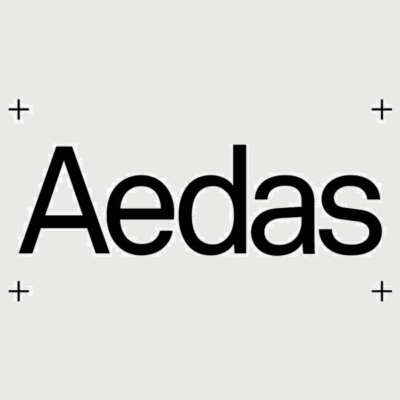 Aedas Interiors is seeking a senior interior designer to work at its office in Singapore.
Aedas Interiors is an internationally renowned studio based in the garden city-state of Singapore. Together with our talented international team of over 40 specialists, we realise exciting projects for premium brands and corporate clients around the globe.
Singapore is the creative hub for South East Asia projects. We work in all countries in the region including Vietnam, Cambodia, Indonesia, Myanmar, Malaysia, Sri Lanka, India as well as projects in the Middle East. We have offices in Hong Kong, Dubai, Singapore and London with 200 staff globally.
Senior interior designer
Minimum requirements:
Active in both interior architectural and FF&E design, the candidate must have strong well‐rounded experience, in both CAD drawing and FF&E. Proven International, experience is essential, with focus in the luxury design and upper scale. Experience in hospitality, SPA's, F&B, Clubs and Lounges is required.
The candidate must have the ability to see a project through from conception to completion, from concept design through to development and technical design stages. They will also have experience in taking part
in presentations and client meetings. Site experience is also desirable, as is wide knowledge of suppliers and products.
The candidate must have a proven ability to work to tight deadlines and to work independently on small projects and in a team on large projects. It is imperative the candidate demonstrates confidence working in a multi‐faceted, fast‐paced environment, performing exceptionally under pressure. Excellent communication skills, both verbal and written, are required for liaising with clients, contractors and other team members.
The candidate must hold a strong understanding of AutoCAD, Adobe Photoshop, Adobe InDesign and Google SketchUp, as well as be able to produce visuals for design development and presentations. Excellent ability to express ideas and concepts through hand sketching must be shown along with extensive experience in producing technical drawings — including plans, sections, elevations and details, schedules, and the ability to space plan based on the client brief and program is necessary.
Software requirements: AutoCAD, Adobe Photoshop, Adobe InDesign, SketchUp, ArchiCad, Microsoft Excel.
Duties and responsibilities:
excellent attention to detail
pitch work and concept design
developing design from original brief through to completion
producing mood presentations using images/sketches/ samples etc. to best communicate ideas and suggestions
space planning to clients' brief
ability to adapt and respond to a clients' changing requirements
show sense of scale and ability to think 3 dimensionally
producing technical drawings — including plans, sections, elevations and details
understand and produce architectural and FF&E drawings, schedules and specifications
Demonstrate good understanding of materials and construction techniques
coordinate and communicate well, particularly when dealing with other consultants and suppliers
work autonomously and show a pro‐active attitude
design development and technical design
attend client meetings in a confident and professional manner
communicate effectively with team members internally
attend site visits and be comfortable with all stages of the construction process
attend factory visits
attend supplier meetings
demonstrate confident presentation skills and design team communication
demonstrate an interest in overall company standard and action/streamline where possible
manage multiple projects simultaneously
working to a deadline in a fast paced, busy environment
technical drawings and coordination, developing schemes, reviewing shop drawings, hand sketching
Please submit your CV and portfolio, with a covering letter explaining your current role, responsibilities and achievements by clicking the apply button below.
Aedas is an equal opportunity employer
(Data collected will be used for recruitment purpose only)
Applications have closed.