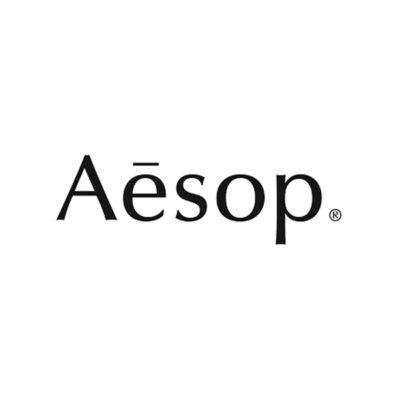 Aesop is looking for an architectural intern to join its team in Manhattan.
Aesop has carefully cultivated a work environment in which our employees are constantly challenged to do their best. Our company is determinedly creative, intelligent and progressive, and nurtures these qualities by employing people who share our passionate interest in design, innovation, and incisive enquiry across all fields.
Our organisational culture is entirely unique, distinguished by an uncommon blend of courtesy, cordiality and intellectual energy. We seek those who can bring a wealth of life experience and inspired ideas to our table.
In return, we provide comprehensive induction and training programmes, and encourage an inclusive culture that nurtures enduring professional relationships. We also appreciate the benefits that flow from our employees' external pursuits.
We raise our bar high at Aesop and never lower it; this is one of the keys to our success and one of the many reasons why people wish to work here. If you would like to join Aesop, we invite you to peruse our current career opportunities.
Position purpose
Reporting to the manager of store design and development Americas, the architectural intern will support architectural designers in their store designs across the Americas
Skills and experience:
a graduate or currently pursuing a Bachelor's degree in architecture, interior design or similar
must have experience using AutoCAD, Rhino, Adobe, and Excel
strong attention to details and design aesthetic
self-disciplined, organised and able to effectively coordinate and collaborate with external architects, contractors and vendors
strong written and verbal communication and language skills
Please submit portfolio with application
Core responsibilities:
assist the architectural designers during development of new stores internally or with external architects
support the architectural designers in the development of briefs and architectural drawings from conceptual design through overall completion of projects
support the architectural designers to produce graphic visualisation drawings
participate in the review of product or shop drawing submittals
source support material and research furniture and suppliers
organise and maintain project files
Team involvement and support: 
assist in maintaining harmonious work place relationships by openly and effectively communicating with other employees
be an active team member by demonstrating a willingness to help and support others
adhere to the equal opportunity policy of the company
Health and safety
ensure that full care is taken in the performance of all duties in order to protect the health and safety of oneself, fellow employees, visitors and consultants
adhere to company occupational health and safety policy of the company
Applications have closed.