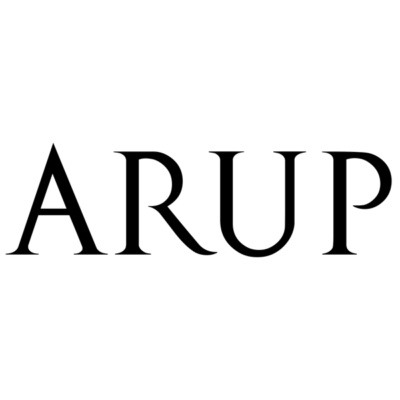 Arup is hiring an associate urban design consultant to join its office in Bristol, UK.
You will join our successful and growing placemaking team in the west (Bristol, Winchester, Cardiff and Belfast), based in our Bristol office.
The role
As a senior leadership member of the team, you will work across a variety of projects including major urban regeneration, housing and infrastructure projects. You will work as part of a wider consulting team, working in a truly integrated and multi-disciplinary way across southwest England, Wales and Northern Ireland, collaborating with our colleagues across the UK and internationally.
Responsibilities will include (but are not limited to):
providing innovative solutions to complex major project delivery
preparing of bids, ensuring timely agreement of the win strategy, design concept, commercial review and final bid documentation review are completed with the practice leaders and others as appropriate
leading an Arup project team setting up regular project and design team meetings and providing appropriate timescales and reference material to ensure the team is clear on their direction and that you can deliver outputs on time and within budget
leading the project management of the programme ensuring key meetings, workshops, reviews are set up and that the correct attendees are available
organising design reviews with the practice leadership on a regular basis including at inception and ahead of key deadlines to allow for timely input
Masterplanning for sustainable urban development
The team
Our placemaking team delivers urban design, landscape design and landscape planning services to public and private sector clients. You will lead selected masterplanning, urban design and placemaking projects from concept to delivery and will report to the associate director for placemaking. Below are links to some of our recent projects to give you a flavour for the type of work you would be involved in:
Skills/experience required for the role:
degree in architecture (RIBA Part 1), a post graduate diploma or MA in architecture or urban design
chartered architect (RIBA/ArB) or equivalent
significant masterplanning and urban design consultancy experience across multi-disciplinary projects in urban centres and urban expansion areas
ability to generate and communicate compelling design concepts at the urban scale
excellent communication skills and experience in addressing a range of audiences – public, political and technical
demonstrable capacity to develop and win new business (with particular emphasis on higher fee value projects) to include depth of knowledge in the local and national market in urban design/masterplanning
leadership of a team including the development of individual's professional capability and experience as well as managing performance including leading on the improvement of QA procedures and quality of outputs
substantial and evidenced experience of masterplanning, urban design guidance, managing the preparation of urban design outputs from strategic conceptual thinking to completed final documents and liaising with clients/designers
Our company
Arup is an independent firm of designers, planners, engineers, consultants and technical specialists offering a broad range of professional services. Through our work, we make a positive difference in the world.
Shape your time with us
How can we best work with you? Whether you're a parent, a carer, a student, or just have a busy lifestyle, it's not always easy to commit to standard working hours. At Arup you have access to a range of flexible working options – including flexible start and finish times, working from home or working part-time. If you're interested in any of these options, please let us know when you apply and we'll discuss how this could work in your role.
Reward and benefits
We offer a competitive salary at all levels and one of the best benefits packages in our sector.
Core benefits including private healthcare and a range of other protection schemes are funded by Arup and made available to all permanent staff in order to support and safeguard your financial, physical and mental wellbeing. You will also have access to a flexible benefits fund, available to spend on a wide range of choice benefits to complement your work/life balance and financial security.
Applications have closed.