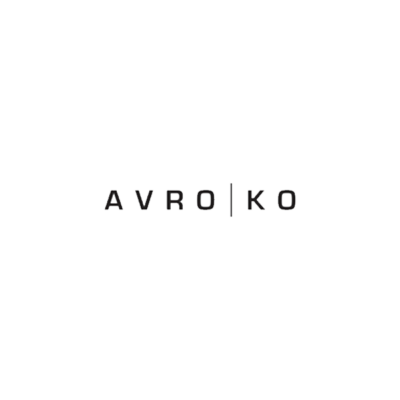 AvroKO is seeking a senior interior designer to join its team in San Francisco, USA.
About the role
The senior designer acts as AvroKO's lead designer responsible for the whole design of a project through overseeing the definition and delivery of the design from conceptualization, through development, coordination, documentation and execution in the field.
This is a project specific role.
The senior designer's core responsibilities are:
Design:
leading the AvroKO team in conceiving of the project design to meet the clients program, quality objectives, project constraints as well as AvroKO's brand of design
liaison between the principal in charge and the design team during the design process
organize and run regular in house design sessions presenting to the P.I.C and with the team
work as part of the team sketching design solutions, preparing drawings, editing presentations, sourcing materials, finishes FF&E, producing work drawings, specifications etc.
Development:
responsible for the development of the whole design of the project according to the design intent
reviewing all documents to ensure they incorporate the design intent
Coordination:
represent AvroKO and the design for all consultant coordination meetings
manage design coordination within AvroKO i.e. between architecture, FF&E and graphics, and between Owners consultants and AvroKO
manage and coordinate all communications to and from consultants
supervise, develop and mentor designers
coordinate with the project manager in providing services per scope, budget and schedule
Documentation:
responsible for creating and delivering presentations based on AvroKO's deliverables standards for presentations and contract documents
oversee the production and delivery of quality and timely sets of contract documents being drawings, specifications, budgets and reports as proscribed by the contract
Execution:
partners with project manager to ensure conformance with architecture standards' checklist requirements specific to each project design phase
lead the AvroKO team in performing it's construction administration services including:
responding to RFI's and interpreting the contract documents to ensure the design intent is met
reviewing submittals, substitutions and field conditions for conformance with design intent
attending and reporting on field visits
conducting punch lists reviews
resolving problems and issues that arise during construction
Leadership:
partners with project manager to ensure conformance with architecture standards' checklist requirements specific to each project design phase. This is a very important function of the senior designer's role
as a creative collaborative, all voices are welcome and should be considered in the design process. While the SD has certain responsibilities and authorities – AvroKO is NOT hierarchical or dictatorial, and goes to great pains to encourage junior staff in order to bring out their best, and capitalize on their talents and energy
the successful SD is able to encourage staff initiative to think for themselves and create and iterate on ideas we develop as a team, rather than prescribe or force their own vision on a project. The SD also doing the work in collaboration with the team – not just delegating tasks
Applications without portfolios will not be reviewed.
Who we are and what we offer
AvroKO has established a new paradigm in the hospitality industry, encompassing a multitude of disciplines while creating thoughtful and engaging architecture, brands, products, and environments. Since its launch in 2001, AvroKO has earned a reputation as one of the most innovative design firms in the field, due in large part to the group's integrated design process and focus on creating emotionally connected experiences. In the past decade, the firm has grown to four offices (New York City, Bangkok, San Francisco, and London) working on projects across 22 countries in 32 cities, launched over a dozen company owned-and-operated restaurants, created a furniture and lighting company (Goodshop), and developed a separate branding and strategy division dedicated to projects of scale (Brand Bureau).
Preferred qualifications:
must be able to work in the office for 16 hours a week
over eight years of post-graduate design experience with significant experience in high end, bespoke hospitality design restaurants and hotels
demonstrated conceptual approach to design
experience leading design teams
persuasive presentation skills
excellent teamwork skills. Ability to work collaboratively with design directors and creative managing directors across the firm
excellent organizational skills with a strong attention to detail
outstanding communication skills
proven industry experience with common industry software applications such as Adobe Creative Suite, 3D modeling applications, AutoCAD and Microsoft Office, Spexx specification writing software a plus
experience building, nurturing and fostering client relationships
strong writing skills (narratives, strategy, meeting minutes, proposals, etc.)
minimum bachelor's degree in interior design or architecture
master's degree a plus
Please submit your resume and portfolio using the 'apply' link below.
Applications have closed.