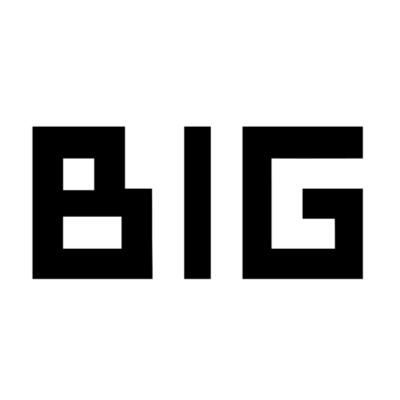 Bjarke Ingels Group is looking for a BIM coordinator for the Zurich airport project to join its team in Zurich, Switzerland.

BIG (Bjarke Ingels Group) is an international architectural company characterised by an entrepreneurial spirit, true team-work across expertise areas and new ways of approaching conventional tasks. We have an informal work environment where camaraderie and collegial support are highly valued and where ambition, very high work morale and dedication to being the innovators of our field unify our staff. Our office culture is characterised by creativity, high energy and a strong team spirit. We are dedicated to creating and maintaining a workplace where we want to be and work continuously at becoming better and better at what we do.
We are a company experiencing steady growth, and as we grow, we also strive to mature. Over the past 15 years, we have developed from a 10 to a 700 people organisation with offices in New York, London, Barcelona, Shenzhen and Copenhagen.
Join the BIG Zurich Airport project!
We are looking for an architect with five years of experience in working with BIM for design and construction, preferably in aviation.
Experience with Swiss SIA standards and proficiency in German are a plus.
You will be based in Zurich, Switzerland, working on-site with the entire project team.
On a day-to-day basis, you will lead the team of architects in all things BIM: managing complex geometry, running 3D coordination and clash detection, automating production, training the team, 1-on-1 support… in short, you will bring excellence to the team's 3D modelling environment.
An open and positive attitude is a must.
You will work in close collaboration with the project manager and with the project's overall BIM coordinator. You will report to the project manager, as well as to BIG's BIM director.
Key responsibilities:
leading and coordinating the BIM efforts on the project, in collaboration with the project manager and the project's overall BIM coordinator
establishing, developing, implementing and improving design technology workflows within and beyond Revit
managing complex geometry, creating and maintaining project-specific parametric content
actively engaging with the project team to troubleshoot and to ensure BIM is used to its full potential
taking the lead on 3D coordination, interoperability and other BIM-specific workflows on the projects
educating staff in Revit and related architectural software
actively monitoring and streamlining Revit models
help maintain a positive BIM environment on the project
Join us if you are an architect who:
has four to five years of professional work experience using Revit as their core BIM tool, at least on 1 large project
loves to work at the intersection of architectural technology, project delivery and computation
has knowledge of architectural design and understands architectural drawing set production
understands the importance of 3D coordination, with a proven track record of running clash detection and tracking coordination issues
is organised, structured and detail-oriented
has self-confidence and persistence
can manage priorities with minimal guidance
follows through and completes tasks with a sense of urgency
can be flexible with regard to working hours and assignments
is a good colleague and a team-player, yet capable of working independently
Desirable qualities and skills:
Revit and the Revit Family Editor have no secrets for you
familiar with digital collaboration solutions like Autodesk Construction Cloud
Dynamo, Rhino/Grasshopper, Python and/or other programming skills are a plus
prior BIM coordinator/lead experience is an obvious plus
excellent communication skills, fluency in English and German, spoken and written
knowledge of and experience with Swiss BIM standards is a plus.
relevant professional certifications and memberships
hands-on design and construction experience
Application
We review applications on an ongoing basis, so don't delay with your application.
Diversity has been part of our DNA since BIG's foundation. A multitude of cultures and backgrounds creates a new point of reference which leads to amazing insights. At BIG, we value, celebrate and support diversity because it makes our team, work and the built environment better. We are proud to be an equal opportunity workplace and take affirmative action to employ equally regardless of race, color, ancestry, religion, sex, national origin, sexual orientation, age, citizenship, marital status, disability, or gender.
Salary: Undisclosed
Applications have closed.