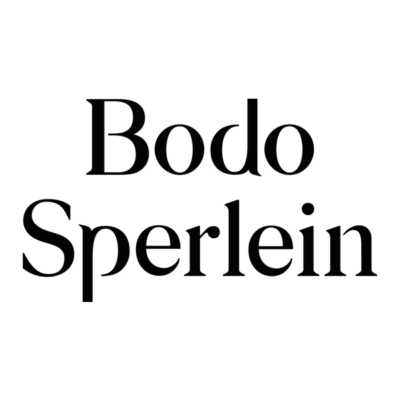 Bodo Sperlein has an opportunity for a Mandarin-speaking junior industrial designer to join its team in London. 
Bodo Sperlein London is looking for a Mandarin speaking junior industrial designer to join its studio. Fluency in both English and Mandarin is a prerequisite, please do not apply if you cannot fulfil this.
About us
An award winning London-based multidisciplinary design studio working across product design and art direction. The studio was created in 2003 by founder and creative director Bodo Sperlein. Bodo and our growing team extensively devise projects from concept to delivery and have a passion to revive and reposition premium heritage brands. Through a broad and innovative approach to product design and creative/art direction, we now work with a wide range of clients, including internationally renowned brands.
Who we are looking for
We are looking for a passionate, highly driven and motivated, proactive person with a positive attitude to be a productive team member. The role requires the successful candidate to work in a fast paced environment , involved in projects from concept through to production and launch. You will be working with our design team under the guidance of the creative director.
As well as this, you will be in constant contact with client teams and liaising with manufacturers. The job requires knowledge of manufacturing and the ability to multitask under pressure. This is a great opportunity for a junior designer to take that next big step, this position offers a lot of responsibility.
Applicants must be eligible to work in the UK.
Overall requirements:
a masters degree in industrial design or a BA degree with at least two years industry experience
initial research, inspiration and concept generation
fluency in Mandarin and English a prerequisite
user research
knowledge of consumer and technology trends
skill and knowledge of 2D design development – Adobe CC
3D modelling (Rhino/Solidworks)
3D visualization (KeyShot, Photoshop, After Effects & Premiere Pro)
knowledge of production methods and materials
administrative skills
meticulous eye for detail
efficient time management and organisation skills
ability to handle multiple tasks
a good sense of humour
Software:
Photoshop
Illustrator
InDesign
After Effects
Premiere Pro
Rhino 3D
Solidworks
KeyShot
Microsoft Office
Application process
To apply for this position please submit a PDF copy of your CV and portfolio using the 'apply' link below.
Please introduce yourself and you motivations via email.
Also please ensure PDF's are no larger than 5MB.
Due to the volume of applications we can only reply to successful candidates. If any of the above criteria outlined is not met the applicant will not be considered.
We are not looking for architects or interior designers at this time.
This position offers a competitive salary.
Applications have closed.