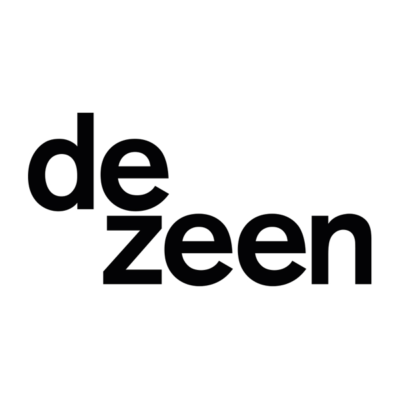 Dezeen is seeking a sales director to join its senior management team in London.
Dezeen is the world's most popular and influential architecture and design magazine, with a readership of over three million monthly users.
We are looking for a talented and experienced individual to lead Dezeen's sales strategy across our sales and classified sales teams and to drive growth in all our revenue streams plus identify new opportunities to grow the business and maximise profitability.
They will manage two key teams:
the sales team, which is led by our head of sales and is responsible for brand partnerships across display banner advertising and paid-for editorial content including social media, videos, talks and livestreaming, plus sponsorship channels

the classified sales team, which is led by our head of classified sales and is responsible for our classified services Dezeen Jobs, Dezeen Events Guide, Dezeen Courses and Dezeen School Shows.
The sales director will also work alongside Dezeen's finance director and bookkeeper.
The sales director's main duties include but are not limited to:
defining and overseeing the delivery of Dezeen's sales strategy, ensuring it is in line with the overall company vision and strategy

overseeing and coordinating the delivery of the sales and classified sales team departmental strategies, ensuring they align with the group sales strategy
ensuring the sales team and classified sales team hit agreed sales targets
overseeing the management, development and future recruitment of all sales staff
working with the finance director to oversee and monitor all financial procedures and systems including reporting, budgeting and forecasting procedures and systems
working with the editorial director to develop new revenue opportunities and drive further revenue growth
representing Dezeen at international events in order to promote our services and generate new sales opportunities.
The sales director is also expected to be an ambassador for Dezeen, responsible for increasing awareness of the brand and its services around the world, and proactively exploring new commercial growth opportunities.
We want someone who is commercially-savvy, ambitious and results-driven. You must be able to perform with flair and accuracy and be comfortable working in a fast-paced environment.
Successful candidates must be able to demonstrate outstanding media and/or digital media sales experience and have a proven track record of personally landing high-value commercial deals with major international brands as well as leading teams that perform to and exceed revenue goals.
Experience in managing a team is vital and experience of managing multiple teams in different locations would be highly desirable. The ideal candidate will be a natural leader, coach and mentor for their teams and possess excellent communication skills. 
Knowledge of the architecture and design industry would also be highly desirable, but is not essential. 
The sales director will be part of Dezeen's senior management team and will report to Dezeen's co-CEOs Wai Shin Li and Benedict Hobson.
This position features a competitive salary of £75,000 and upwards, depending on experience, plus commission.
The position is based at Dezeen's office in Hoxton, London, UK. However, we offer flexible and remote working opportunities to our team.
Dezeen was named as one of the top 50 companies to work for in 2022 by The Dots.
Dezeen is an equal opportunities employer. We celebrate diversity and promote equality and inclusion amongst our staff. We welcome applications from all, regardless of personal characteristics or background.
To apply, please submit your CV and a short cover note with your salary expectations to Dezeen's co-CEO Wai Shin Li via the apply for job button below.
Due to the anticipated volume of applications, we can regretfully only respond to candidates selected for interview.
Salary: £75,000 - £99,999
You must sign in to apply for this position. If you don't have a Dezeen Jobs jobseeker account, create one here.