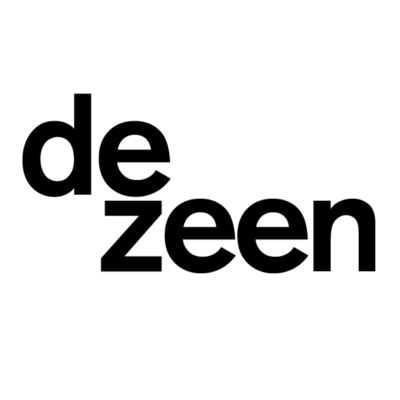 Dezeen has an opportunity for a social media editor to join its team in London.
Dezeen is looking for a social media editor with three to four years relevant experience who has excellent writing skills, is highly organised and has an abundance of creative ideas.
Dezeen is the world's most influential online architecture, interiors and design magazine – with more than 7.5 million followers across social media. We are on the hunt for a talented and experienced social media editor to join our digital team.
Working under our digital editor, the social media editor will have overall responsibility for all output on Dezeen's social media channels, including Instagram, Threads, Facebook, Twitter, LinkedIn and Pinterest. Dezeen publishes more than ten stories a day on its website, which are shared across social media.
Besides scheduling these stories to go out across platforms, the social media editor will oversee strategy and content creation for Dezeen's soon-to-launch TikTok account. Consequently, experience with TikTok and video-editing skills are highly desired for this role. Specifically, experience with CapCut and Premiere Pro is advantageous.
The social media editor is responsible for devising a strategy across all channels and ensuring this is communicated to and followed by all relevant departments. They will be required to stay on top of social media trends and devise creative ways to increase engagement and grow Dezeen's social media audience, such as partnerships with influencers.
In addition, the social media editor will need to regularly liaise with the sales team to produce and deliver sponsored social media content as part of brand partnerships and collaborations.
The social media editor also liaises with Dezeen's video production team to ensure that social media edits of video content are published on relevant social channels.
The social media editor will be expected to constantly test new approaches and strategically analyse their findings, communicating the results to the wider team and making changes to Dezeen's social strategy as appropriate. They will produce regular analysis of performance on social media and progress towards targets.
Duties will include:
devising and leading Dezeen's social media strategy across all channels
writing, editing, scheduling and posting content to Dezeen's social media platforms, and ensuring others do so in adherence to Dezeen's style guide, experience with Sprout Social advantageous
editing video and photographic content for social media, especially TikTok
producing, publishing and managing the schedule for sponsored social media content
using Facebook Ads Manager and similar services to boost posts and create social ads
working closely with other teams to promote Dezeen services such as Dezeen Awards, Dezeen Jobs, Dezeen Courses, Dezeen School Shows and Dezeen Showroom
using analytical tools to track content performance across the website and social channels and using these to improve the performance of content on social media
The ideal candidate will be a team player with high levels of self-initiative and drive, and the ability to intelligently prioritise tasks.
Excellent writing skills, accuracy and meticulous attention to detail are essential.
They must have at least two years' experience in a similar role where they are responsible for social media content, ideally within the publishing industry.
Experience in implementing and developing strategies for Instagram, Facebook, Twitter, Pinterest, LinkedIn and TikTok is essential. Experience in using Facebook Ads Manager would also be highly beneficial.
Knowledge of the architecture and design industries would also be highly beneficial but is not essential.
The position features a salary of between £30,000 and £36,000, depending on experience. It is based at Dezeen's office in Hoxton, London, UK and staff are currently required to come into the office at least twice a week but this could change in future.
Dezeen is an equal opportunities employer. We celebrate diversity and promote equality and inclusion amongst our staff. We welcome applications from all, regardless of personal characteristics or background.
Dezeen was named as one of the top 50 companies to work for in 2022 by The Dots.
To apply, please submit your CV and a short cover note along with your salary expectations to Dezeen's digital editor Rupert Bickersteth using the apply for job button below.
Due to the anticipated volume of applications, we regretfully will only respond to candidates selected for interview.
Salary: £32,000 - £38,000
Applications have closed.