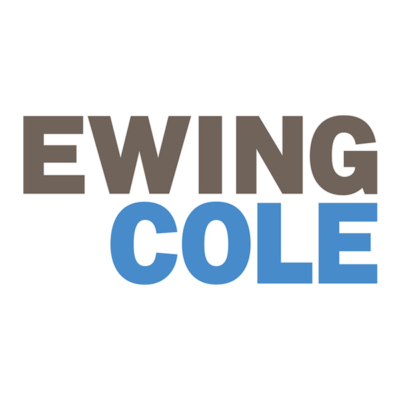 EwingCole is looking for an experienced interior designer to join its growing team in New York. 
EwingCole's NY office is home to a successful and rapidly growing interdisciplinary team of architects, designers and researchers specialized in innovative healthcare design. We are searching for a multi-talented, passionate design professional to join us in creating uniquely tailored healing environments for a wide array of clients.
The team player we are looking for has 6-12 years of experience, ideally in healthcare design, and possesses strong visual, oral and written communication skills. A successful candidate will be someone who has a working knowledge of healthcare design and the specific challenges of the discipline; experience in managing and executing all phases of design; is self-directed, detail-oriented, and highly organized; thrives in a fast-paced environment; can work collaboratively with architects, engineers and project stakeholders to achieve project goals; and has a proven ability to mentor and foster junior staff.
A high level of detailing ability, a track record of conceptual design thinking and execution, an integrated approach to design, and a demonstrated interest in finding innovative solutions to everyday problems are needed to thrive at EwingCole.
Our new team member will benefit from contributing within a creative, dynamic office and the real opportunities for growth within our collaborative, tight knit work family.
Primary responsibilities include but are not limited to the following:
participating in the proposal & interview process
developing design concepts
leading client meetings
space planning
developing presentations to convey design ideas to team members and clients
acting as a trusted client liaison
participating in industry conferences and learning initiatives
fostering business development opportunities
preparing/redlining construction documentation for projects throughout all phases of design
writing CSI specifications
managing projects through construction administration
mentoring and fostering the growth of junior staff in all phases and aspects of design
Technical skills
Autodesk Revit, Adobe Creative Suite, 3D Studio Max, Rhino, Sketchup, PowerPoint Microsoft Word, Excel.
Education
Minimum requirement – B.S. or B.F.A. in interior design or interior architecture from an accredited program.
Experience
6-12 years of professional, related experience with a reputable architecture or interior design firm.
Professional accreditation
NCIDQ certification/LEED AP/EDAC preferred, but not required.
All interested applicants should apply at: www.ewingcole.com – Your Career
Application must be complete, including cover letter, application, resume, and work samples to be considered
Our EEO policy
EwingCole is an equal opportunity employer. We recruit, employ, train, compensate, and promote without regard to race, religion, creed, color, national origin, age, gender, sexual orientation, marital status, disability, veteran status, or any other basis protected by applicable federal, state of local law.
Applications have closed.