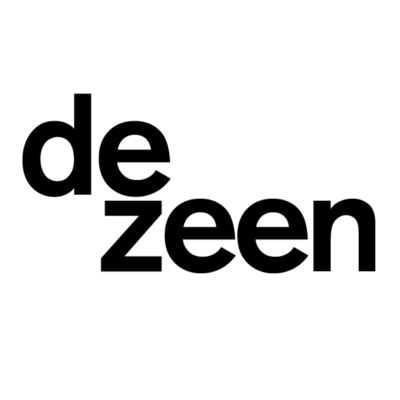 Dezeen is looking for a talented digital content manager with a track record of increasing engagement, growing audiences and delivering ambitious development projects to lead its digital and engagement team.
Dezeen is the world's most influential online architecture, design and interiors magazine, with three million readers a month.
We are looking for a talented individual to lead Dezeen's digital and engagement team, which is responsible for delivering Dezeen's social media, newsletters, marketing, comments, SEO and digital development strategies in order to grow our audiences and increase engagement across all our channels.
The head of digital and engagement's key responsibilities include (but are not limited to):
growing Dezeen's social networks and newsletter subscriber lists (and increasing referrals from those platforms)
constantly improving SEO to ensure that Dezeen stays ahead of its rivals
analysing data and using those insights to help to devise content strategies
managing Dezeen's software as a service (SaaS) licences and subscriptions, reporting bugs and ensuring adequate training is available to everyone using those services
ensuring that Dezeen's websites and services are up-to-date and in line with current web standards, inclusive design and best practices
improving user experience on Dezeen's websites and devising and rolling out innovative new digital services
overseeing digital development and project managing long-term website improvements
managing and supporting a four-person team
In addition, the head of digital and engagement acts as a "digital champion" within the company. They are tasked with regularly preparing reports on digital performance and spotting areas for improvement to help ensure that data is properly collected, analysed and acted upon throughout all Dezeen's content teams.
A deep understanding of SEO, experience of web data analysis and a track record of using those skills to grow audiences and engagement is therefore essential for the role.
Familiarity with WordPress would be highly beneficial, as would knowledge of the architecture and design sectors and experience of managing a team.
The position is based at Dezeen's office in Hoxton, London, UK. However, due to the current coronavirus pandemic, the role will initially require a significant amount of remote working. We anticipate staff will be required to come into the office one day a week for the immediate future.
We would also be willing to consider permanent remote working for the right candidate.
To apply, please submit your CV, writing samples and a cover letter explaining why you would be suitable for the role.
Dezeen is an equal opportunities employer. We celebrate diversity and promote equality and inclusion amongst our staff. We welcome applications from all, regardless of personal characteristics or background.
Applications have closed.