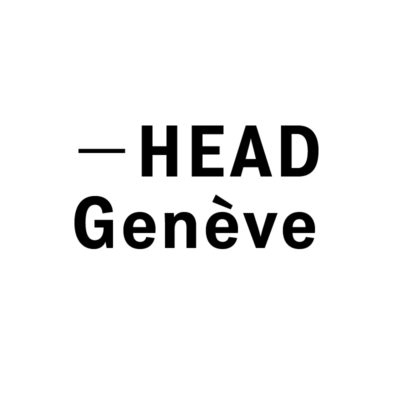 HEAD – Genève is looking for a head of visual communication department to join its team in Geneva, Switzerland. 
As head of the visual communication department, you will be part of the HEAD – Genève board of directors and as such will participate in the development and influence of the whole school. Your educational responsibility as head of department gives you broad scope for action to implement, in close association with the teaching staff, the design and development of training objectives – course of study, research projects, the coordination of lessons – courses, workshops, conferences, juries and exams, as well as the department's cultural activities – exhibitions, publications, conferences. You will give the necessary impetus for the strategic positioning and development of the department and its fields of specialisation – majors, in particular through the development of cultural and professional partnerships.
Employment rate: 100% – or 50-60% with the support of a research assistant at 60%
You will assume the following duties:
design and implement the BA in visual communication as well as the MA in media design programme in collaboration with the Head of the MA programme
design and implement the department's research project in collaboration with the head of research coordination
coordinate and supervise teams – teachers and non-professorial teaching staff, and lessons – courses, workshops, conferences, collective projects
teach visual communication – project monitoring and tutoring
develop and coordinate commissions from and services to private companies and public institutions in the field of graphic design, signage and visual identity using traditional as well as digital media
design and implement cultural projects – exhibitions, editorial projects, conferences, etc.
coordinate professional and academic partnerships at both national (in particular with the Geneva School of Applied Arts – CFPArts, and its high education programme in graphic novels) and international level
Profile:
at least five years' experience in the professional field of visual communication
tertiary – master's or equivalent and/or equivalent degree in the field of visual communication; national or international artistic and/or professional reputation may be recognised as an equivalent to the degree required
experience in team management, and professional, academic and cultural project management – managerial and budgetary management skills, and great capacity to work with a team, foster knowledge sharing and carry out collective projects in a fast-changing environment
communication skills to enhance educational and research projects
capacity to carry out projects, designed as personal and collective endeavors
language skills: French – proficient, English – proficient, German would be an asset
Start date: 1 September 2018 at the latest
Deadline for applications: 28 February 2018
Complete applications incl. motivation letter, development project for the department, CV, copies of certificates, list of publications/examples of personal work, should be sent in electronic format to: rh.head@hesge.ch for the attention of Jean-Pierre Greff, Director.
More information on www.head-geneve.ch
Applications have closed.