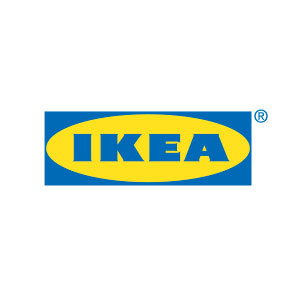 Inter IKEA Systems is looking for architects with experience in retail and sustainability to join its team in Helsingborg, Sweden.
Contract: full-time
About Inter IKEA and core business franchise
Inter IKEA Systems B.V is the franchisor and the owner of the IKEA concept, including the IKEA trademarks. In core business franchise we are responsible for the IKEA strategic framework and keeping it together through an IKEA Concept. We ensure that this concept up to date, relevant, and implemented and followed-up together with all IKEA trademark users.
We facilitate people in the value chain by developing new ways of working supported by process, methods, tools and services, and we also develop the business by leading:
the development of solutions that will ensure a unique and successful meeting with existing and new IKEA customers
when and how IKEA expands, enabling one common way of working with high impact at low cost
We offer an open working environment where everyone feels comfortable to experiment, try new ways of working and dare to ask what if? We also offer possibilities to develop yourself and your career globally.
About the assignment
We provide unique IKEA specialist competence in developing, improving, designing, establishing and operating customer meeting points (IKEA Stores and places where customer meets IKEA) based on a market approach across all IKEA markets.
We coach, mentor, support and challenge IKEA retailers in their expansion plans.
We cooperate with our IKEA franchisees in 52 countries all over the world. We work in a multicultural environment, were we are comfortable using English (spoken and written) to communicate. International travel to meet our customers and our business partners are also part of our job.
About the role
As an architect in customer meeting points you:
lead IKEA expansion projects by delivering according to our processes together with peers across the totality of IKEA
take an active role in the team and collaborate with other retail architects in various projects and activities
contribute in the development of frameworks (consisting of requirements, principles and guidelines) for assigned customer meeting points
facilitate, plan and produce retail architecture design, in cooperation with relevant internal and external stakeholders
actively grow and maintain the professional network within physical and digital retail design
participate and lead generation thinking in the development of IKEA meeting points in a multi-channel environment
Do you want to take part in designing IKEA customer meeting places worldwide? Would you like to work in an open-minded and international environment? Then we are looking for you!
About you
We are looking to recruit architects with three different profiles or a combination of:
architect with retail interior design focus
architect with urban design experience
architect with retail construction experience
We believe that you meet the following requirements:
proven skills in creative leadership used to coach both colleagues as well as customers
good understanding of how global trends and developments can impact IKEA, especially in the area of retail, consumer behaviour, digital technology, economy, sustainability, life at home, design, media and communication
you have the ability to keep the strategic focus and at the same time bring it down to tactical solutions
you are a driven architect with a genuine interest in exploring and developing retail design with an agile approach
you have strong interpersonal skills and find it easy to build relationships and earn trust, with an IKEA value based approach.
excellent communication skill and proven experience in both coaching and facilitation
you are taking responsibility for action and results, making things happen and are interested in solving challenges by thinking flow-oriented
Based on your profile we believe that you have one-two of the specific competencies:
degree in architecture (master degree certificate from an architecture or interior design education or equivalent working experience) and the experience of working as an architect or interior designer
degree in building engineering (master degree certificate or equivalent working experience) and the experience of working with a design and construction of retail projects
passion for sustainability and knowledge about the sustainable design and life cycle assessment or BREEAM
proven track record of placemaking through delivering urban design projects in complex city environments
proven track record of making successful retail destinations in the city environments
Further:
you have a solid retail background with a minimum of ten years' experience in the business
you have experience from different fields and can link them to retail architecture
ten years in retail and an architect
Does this sound like your next challenge? We welcome your application!
Please send your application, CV and motivation letter in English by 28 November 2019.
We really want to get to know you, so make sure you tell us why you want to work at Inter IKEA Systems and why you would be a good fit for this role. It is a full-time position.
The position is currently located in Helsingborg but the position will be moved to Malmö latest 1 January 2021.
For questions contact Olga Sandberg +46 72 193 72 77 or Milena Carinci +46 70 927 91 29
Salary: Undisclosed
Applications have closed.