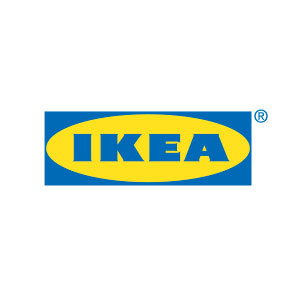 IKEA is looking for a product developer to join its team in Älmhult, Sweden.
About the job:
Can you really reach out to and influence the whole world, while working in a tranquil idyll in Sweden? In Älmhult, you can. Älmhult is home to IKEA of Sweden. Here the IKEA range is developed and made available to stores and customers all over the world. It is also in Älmhult where we explore the future to create ideas and innovations for a better everyday life at home for the many people.
Throughout its 70 year history IKEA always had entrepreneurship and development at the core of its DNA. Through new business an innovation IKEA is setting up for the next 70. With the task to capture the opportunities of a changing world, New Business & Innovation explores 2030 and beyond. We are here to generate and nurture ideas and innovative solutions for the life at home, relevant for the many people. We are curious, eager to step into the unknown and co-create across borders. We are here to collaborate and challenge known truths in a world of ideas and technology.
With the IKEA vision as a starting point, and without limitations to products, we focus on creating capabilities and solutions that are relevant in the life at home today and tomorrow. Being a Product Developer at IKEA has one priority: the many people. We strive to meet the big problems around the world, for people but also for the planet. We believe in the big problems will eventually become many easy and smart product solutions for better everyday life. Are you inspired to contribute?
About the assignment:
The product developer leads the product development process through a multifunctional team of experts in sales, sourcing, engineering, supply, innovation and design, according to the democratic design principles and the IKEA identity. In the assignment as product developer for the shared solutions tables and chairs team you will develop innovative ideas and concepts to future IKEA tables and chairs offers. Your starting point will be to explore trends in the world, look into needs and dreams of the many peoples life and capture insights. From this point you can start your work to create better and more relevant products for our customers.
As always, to make a success, you need to work with team members and you need to visualise ideas and concepts in a simple, clear and inspirational way. So people understand and want to join you making the ideas and concepts to future IKEA tables and chairs offers.
The product developer is responsible for: 
leading the product development process
developing and managing a profitable and high performing range in the designated product area
leading the design process in close cooperation with the designers, and securing IKEA identity in each product
challenging the existing points of view and drive creativity and innovation
involving and optimising cross-functional competencies and stakeholders in the development team
communicating the strategic and the operational status of the development process with all stakeholders
optimising the IKEA total value chain possibilities through developing on the home, factory and store floor
securing that our product offer is based on knowledge and research about life at home
translating relevant strategies and business needs into objectives
About you
To be able to deliver in the role as product developer the following is important:
three-five years' experience within product development
your capability to evaluate product ideas with commercial context and future customer needs
your curiosity to new way of living/new technology
your focus on many people and customers
that you have a taste of design
your capability to capture the problem into opportunity
Growing together:
The product developer position is a challenging and rewarding position with a great impact. We need you to come into the role with earlier working experience and with the will to both develop and be developed. At IKEA we see talents in all our co-workers, we want you to grow with us over time.
We offer this position in a fast paced, truly global environment with an endless supply of challenges and development opportunities. Älmhult has excellent commuting possibilities with hourly trains to Malmö, Lund and Växjö, and an IKEA shuttle bus runs back and forth to Helsingborg three times a day.
If you are interested in applying, please submit your CV and motivational letter in English here. We are looking forward to getting to know you!
If you have any questions regarding the recruitment process, please contact Fanny Trossö at +46 70 830 33 35.
Learn more about us:
Explore the IKEA Democratic Design process: IKEA today
Take a look at our upcoming collaborations: IKEA today
Applications have closed.