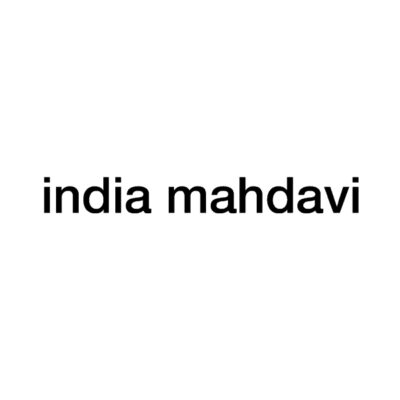 India Mahdavi has a vacancy for an architect to join its team in Paris.
Architecte, designer, et scénographe, India Mahdavi vit et travaille à Paris. Créé en 2000, son studio se distingue par la diversité de ses projets à l'international qui, de l'architecture au design d'intérieur, à la scénographie et au design de mobilier et d'objets, manifestent une réelle transdisciplinarité.
En vingt ans, India Mahdavi a fait de la rue Las Cases un véritable écosystème – y installant successivement son studio, un showroom de mobilier puis une boutique dédiée aux petits objets. En 2020, elle a inauguré rue de Bellechasse la Project Room, un espace d'expression libre où se succèdent décors, cartes blanches et événements.
Connue pour ses environnements uniques, qui tous célèbrent à leur manière un art de vivre cosmopolite, India Mahdavi exprime une vision moderne du confort et de l'élégance – non sans un certain sens de l'humour. Polyglotte et polychrome, India Mahdavi est devenue une référence, développant à travers chacune de ses réalisations un vocabulaire singulier.
Pour accompagner le développement de ses activités, le studio India Mahdavi recrute un(e) Architecte pouvant faire valoir 3 à 5 ans d'expérience en architecture et architecture d'intérieur, afin de collaborer sur un ensemble de projets publics et résidentiels.
Missions:
Supervision et suivi d'un ensemble de projets résidentiels et privés, de la définition du concept à la livraison
Proposition d'un ensemble de solutions créatives et techniques (plans, perspectives, élévations, images 3D), en étroite collaboration avec la head of studio
Gestion de projet: planning, suivi de chaque phase, visites de chantier – en collaboration avec l'équipe de maîtrise d'œuvre d'exécution et les fournisseurs
Recherches : images, matériaux, maquettes
Compétences techniques:
3-5 ans d'expérience en architecture et architecture d'intérieur (projets publics et résidentiels)
Connaissance pointue et approfondie des matériaux, techniques et innovations liés à l'architecture et au design
Expérience en gestion de projet et suivi de chantier
Maîtrise indispensable d'AutoCad, d'un ou plusieurs logiciels de modélisation 3D, ainsi que la Creative Suite d'Adobe
Anglais indispensable
Qualités personnelles:
Autonomie, rigueur
Organisation, capacité à hiérarchiser les priorités
Multitasking, flexibilité
Bonne culture générale – spécifiquement dans les domaines de l'architecture, du design, de l'art
Informations:
Lieu du poste : 5 rue Las Cases, Paris 7e
Prise de poste : dès que possible
Type de contrat : selon profil
Salaire : selon profil
Contact : candidature (CV et portfolio, lettre de motivation, lettre(s) de référence) à adresser par mail à

[email protected]

.
Salary: Undisclosed
Applications have closed.