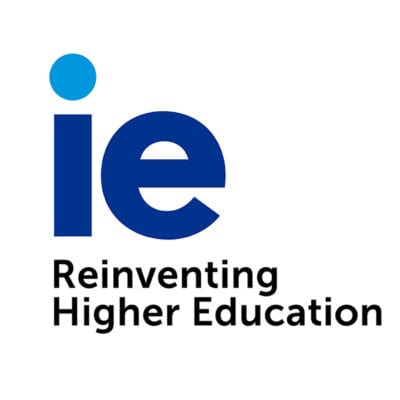 IE has an opportunity for a marketing manager to lead the marketing strategy of IE School of Architecture and Design

IE School of Architecture and Design redefines design education based on pedagogical and technological innovation, project-based learning and environmental responsibility. In an international and entrepreneurial environment, the IE School of Architecture and Design seeks to bridge the traditional gaps between academia and the professional world and to connect architecture and design with the broader society.
The marketing manager is responsible for leading a targeted marketing plan, brand development, communications and customized digital strategies to drive revenue, increase loyalty and customer engagement within the IE School of Architecture and Design. We are seeking an experienced marketing professional with genuine knowledge and passion for architecture and design environment.
Responsibilities include:
lead overall marketing communication strategy and development of integrated marketing plans for IE School of Architecture and Design
understand customer journey landscape through data analysis, identify actions and orchestrate execution, partnering with business and technology teams
understanding the sales process, especially influencing buying decisions through marketing activities and strategic messaging in proposals
coordinate various internal and external stakeholders, as well as several projects simultaneously at various stages of development
maintain comprehensive and coherent end-to-end customer journey maps that incorporate customer interactions, experiences and opinions
demonstrate extensive awareness of the design and architecture industry as well of our potential place within it in order to communicate both our creative and marketing approach
learn and operate using an omnichannel approach to develop and execute nurturing marketing campaigns.bility to understand the target market and client, write creative briefs with a sensitive toward the fields of architecture and design
manage creative and campaign set up processes, all in close coordination with external creative partners
understanding of key business issues clients are facing to help align the marketing go-to-market strategy and point-of-views around them
develop and report upon test & learn plans specific to campaigns to foster iterative learning and proof points for improved cross-marketing campaigns over time
maintain and build the IE School of Architecture and Design positioning/branding in all outputs and touchpoints
Requirements:
Bachelor's degree + Master with a focus on marketing, communications, design, architecture or related fields is required
a minimum of four years of relevant marketing and/or advertising and/or communications experience, preferably gained from working within a creative, design or architectural company
knowledge of the architecture and design industry will be an advantage.
experience in marketing across multiple channels (specifically digital marketing) and using online performance tracking tools
excellent understanding of digital marketing concepts and best practices
fluent in Spanish and English
strong analytical skills and attention to detail
work collaboratively and effectively as a team member
self-motivated, highly inquisitive, confident, energetic and creative
should be proactive in the delivery of creative and innovative ideas
To apply please submit your application and cover letter to talent@ie.edu.
Applications have closed.