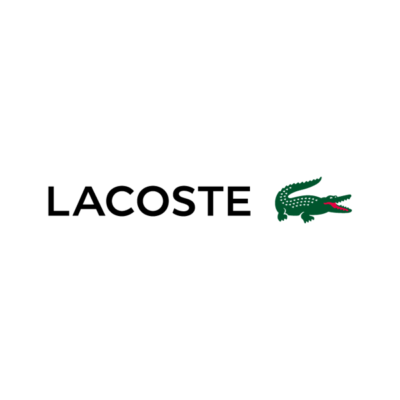 Lacoste is offering a placement in 3D design/development in London.
Job title: 3D design/development intern
Start date: summer 2020
Reports to: senior 3D product designer and tooling developer
Duration: 12 months
Department: development
Salary: competitive
Location: Finchley Central, London
The Lacoste company was founded in 1933 and takes its name from René Lacoste, the world-renowned tennis player and sports enthusiast. René Lacoste did not like the traditional shirts used for tennis and teamed up with André Gillier, the owner of France's largest knitwear company, to create the knitted cotton piqué shirt that revolutionised the sportswear market.
Each design reflects the brand's DNA— classic, understated quality and luxury with a sophisticated blend of sports and fashion. These characteristics combine to create a unique style that distinguishes Lacoste footwear from other lifestyle brands.
Pentland Brands and Lacoste have joint ownership of the Lacoste footwear business.
Key purpose of job
Support effective design and development of refresh/colour and materials range by building 3D models and photo-realistic renders from conceptualisation, prototyping & internal design reviews through to catalogue imagery, sell-in assets and e-commerce visuals.
Requirements
Roles and responsibilities:
support design and development teams to take new creation concepts (TN/NU) from conceptualisation stage and early design reviews through to prototyping and line approved/SMS samples utilising 3D renders, photorealistic images and rapid prototyping facilities where necessary
delivery of robust 3D models that can be used from new creation though to online animations and marketing assets
working alongside colour and materials team delivery of photorealistic virtual renders for internal design reviews and product sign off
working alongside marketing and product, create photorealistic images of the seasonal range for catalogue and animated visualisations of newly created, and existing styles, for global sales meeting
manage the tracking of models in-house and from our manufacturing factory partners so we have a clear database of models and render files from tooling developments and last files to full 3D virtual models
update the 3D digital materials library each season to ensure all seasonal materials are captured digitally
support the senior 3D design and tooling manager with maintaining the 3D printer and managing the workflow through the printer to deliver high-quality 3D models
actively explore potential for future opportunities in 3D and virtualisation keeping up to date with latest innovations and techniques in software, digital scanning, 3D printing and 3D software. Identify benefits available & ensuring Lacoste PCL are at forefront of latest 3D technology
attend and participate in weekly cross-functional catch up meetings with design, development and category
work to all critical path deadlines
Needs to have:
knowledge of 3D software: Rhino, SolidWorks, 3DSMax, KeyShot, and/or equivalents
proficiency in Adobe suite
Microsoft office
well organised and structured
able to manage and work to deadlines
team player
can do attitude, working through obstacles
has the ability to ask questions when not clear on the task at hand with the willingness to learn
Needs to be:
placement year student
industrial design/product design degree
able to pick up new software/techniques quickly and apply them
self-motivated and engaged in workflow, with a drive to push the boundaries
This job description is not exhaustive, and you may be required to carry out other duties as requested.
Applications have closed.