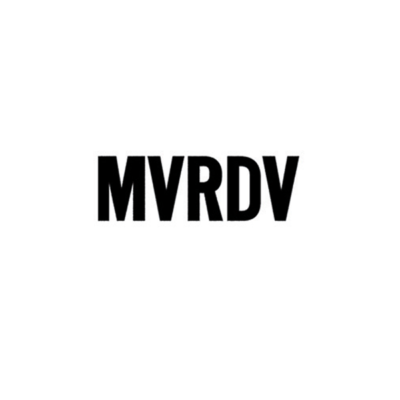 MVRDV is looking for an experienced project leader in mobility and urban design to join its studio in Rotterdam, Netherlands.
MVRDV is setting up a New Mobility Cell. This team is researching and designing new mobility concepts, with the aim of maximising their positive impact on future cities. Imagine and realise new technologies like automated mobility systems, flying taxis; shaping the urban experience of the future. This requires researching new methods, creating new spatial and organisational strategies, and creating disruptive designs that work on each aspect and scale.
We are currently on the search for someone to take a leading role in this team. Who has project leader experience but is also willing to be actively involved in the design of our projects and who has the capabilities to manage and inspire a team of designers and researchers. In this role, you will represent MVRDV towards clients and other stakeholders. You will be continuously in contact with the business development team, other stakeholders, the team and the directors of MVRDV. The project leader reports directly to the studio director, the location in Rotterdam.
The position
This is a very dynamic position within a team of around 25 people. You will be responsible for a sub-team of five to ten people who report to you. As a senior project leader your task is to lead the projects, design supervision and to contribute to project planning, budgeting. You'll be the first person in communication with the team and the clients and stakeholders. You will be involved in a very varied range of projects, among them will be master plans, strategic visions, urban strategies and research projects focusing on the future and future developments.
What we ask:
a master degree in urban design or architecture, or other relevant scientific background
at least seven years' of proven experience as a project leader on urban design/research projects, working on all phases, aspects and scales
a multi-talent: strategic and conceptual, as well as pragmatic and technical. Curious to look beyond our field of work
you have a vision on the future of cities and you can relate this vision to others or other ideas
you are a team player and you are very aware of your role within a team
you are a good communicator
you are fluent in English
you have knowledge of the MVRDV portfolio
you are available full time or at least 32 hours
you are willing to travel often
About MVRDV
MVRDV is a globally operating firm with a team of more than 250 employees, dedicated to innovative architecture and urban design. It was founded in 1993, has its headquarters in Rotterdam and has subsidiaries in Shanghai and Paris.
MVRDV is an equal opportunity employer. We are committed to treat all employees and applicants equally, regardless of gender or marital status, race or colour, nationality or ethnic origin, religion or religious belief, sexual orientation, disability or age.
We offer
We offer a position in a dynamic international environment for 32-40 hours per week. We aim to fill the position before July 1 2019. MVRDV uses the salary according to the collective agreement for staff employed by architecture firms (Architecten CAO).
How to apply
Please fill out the online form and upload your motivation letter, CV and portfolio preferably as PDF. If you do not fill out the application form we cannot consider your application.
Applications have closed.