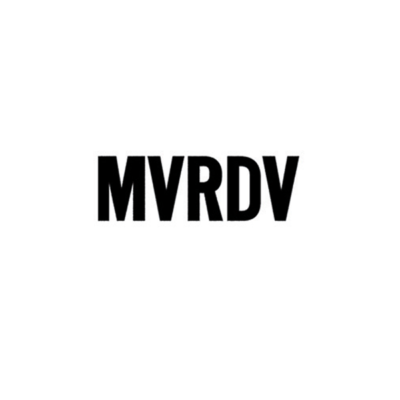 MVRDV is seeking a senior architect to join its New York office.

About MVRDV
MVRDV is an international, award-winning, world-class architecture and urbanism office based in Rotterdam with offices in Shanghai, Paris, Berlin and soon New York. Under the leadership of our founding partners Winy Maas, Jacob van Rijs and Nathalie de Vries, our team is working on solutions to contemporary architectural and urban issues in all regions of the world. Our thriving studio is made up of a team of like-minded people who work in the belief that architecture should be social, green and exciting.
For our further expansion into North America, we are looking for an enthusiastic senior architect.
About the role
As a key employee of the MVRDV New York office, you are the link between projects based in the US and Canada, and the leadership and design teams in Rotterdam.
With a focus on both ongoing projects and acquiring new opportunities your role is strategic in strengthening MVRDV's presence in North America. You will report to the partner responsible for our North American projects (based in Rotterdam). For the acquisition of new projects and development of new and existing relationships, you will collaborate with the business development team (also based in Rotterdam).
You will take a lead in the execution of our projects on site within North America, in close collaboration with the team(s) in Rotterdam. You are the local liaison for contact with clients, consultants and other local teams.
To ensure a smooth onboarding process and to give you a comprehensive understanding of MVRDV's approach and design thinking, you will start with an extended onboarding (3-6 months) in our Rotterdam office, during which you will be working in close collaboration with the teams.
About you
Your strength lies in your experience as a leader, your design and technical experience, your strong communication skills combined with an ethical approach to all of the above.
You are a highly ambitious and an open minded person that brings a positive approach to the work and the team. You are strategically-minded, always providing solutions, you are familiar with working in an ad hoc environment, and most importantly you find fulfilment in contributing to the development of MVRDV in North America.
Your responsibilities:
projects – you are MVRDV's strategic person on the ground, involved in daily tasks as needed
collaboration – you work collaboratively with MVRDV's design teams, advisory/technical teams, external teams and consultants to execute goals, within designated project timelines
technical direction – you ensure proper coordination/sign-off of construction packages, approvals of mock-ups and site supervision
business development – you work alongside the business development team to identify and assist in acquiring new opportunities
client presentations – you effectively communicate the rationale behind design decisions through strong oral and written communication skills
communication – You maintain a clear and timely communication with all stakeholders. You know how to prioritize and be assertive in highlighting urgent matters
What we offer
Beyond the opportunity to work with the most creative people from all over the world:
an exciting, inspiring, international and ambitious working environment
an extensive introduction to MVRDV and our way of working
the possibility to work on special projects
training and development opportunities
Requirements:
master's degree in architecture
NYS architect's license
ten plus years of professional experience in North America
proven track record of exceptional project delivery
extensive experience with/knowledge of the building economics and contractual matters
exceptional oral and written communication skills
proven leadership of teams and operations
experience in management of multiple projects concurrently
experience in developing strong client relationships
familiarity with all project phases from concept through to completion
international project experience is advantageous
familiar with MVRDV's body of work and philosophy and approach to architecture and urbanism
Please fill in the online form and upload your motivation letter, CV, portfolio and recommendation (preferably as PDF not larger than 5MB)
MVRDV is an equal opportunity employer. We are committed to treat all employees and applicants equally, regardless of gender or marital status, color, race, nationality or ethnic origin, religion or religious belief, ancestry, sexual orientation, citizenship, disability, gender identity, Veteran status or age.
This position will be online until the 20 August 2021.
Applications have closed.