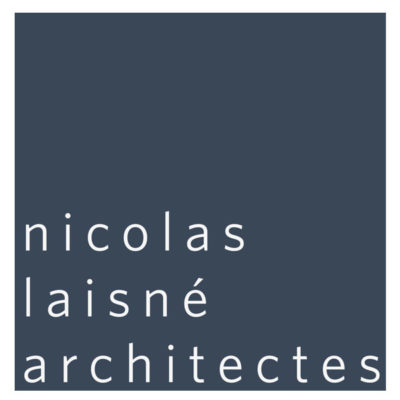 There is an opportunity at nicolas laisné architectes for architectural interns to join its team in Paris.
Run by Nicolas Laisné since 2003, nicolas laisné architectes is a medium-sized, but widely successful, architecture office located right on the outskirts of Paris.
Our office counts about 25 employees working hand in hand with both private and public developers on a variety of projects. The scale of said projects range from small housing units to large office campuses with locations spread all over France.
Here at nicolas laisné architectes, we believe that a strong sense of community and interdisciplinary collaboration is crucial in running a successful enterprise, therefore we often invite specialists in other activity fields (designers, artists, sociologists) to step into our projects. Our office is arranged according to an open space plan facing a green terrace thus creating a functional and practical work environment all the while allowing for a sense of serenity and well-being to fill the space.
Over the past few months we have won several competitions for major projects and are thus looking for students to aid in the development of said undertakings.
A strong work ethic, as well as the ability to work as part of a team, are important qualities we require our interns to have. Our multi-cultural team is comprised of dynamic, motivated, young architects whose various backgrounds contribute immensely to the richness of our identity as an architecture office.
As an intern, you will be working under the supervision of a project leader and will be playing an active role in various stages of the development of a project.
Requirements
Professional and technical requirements:
 mastery of 2D drawing software AutoCAD (Revit is a plus)
 mastery of the Adobe Suite programs (Illustrator, Photoshop, InDesign)
 good grasp of 3D modelling software (SketchUp/Rhino/3ds Max)
 good model-making skills (clean and precise)
Personal requirements:
good communication and interpersonal skills
accuracy and precision
strong drive and a good sense of responsibility
be motivated and willing to be part of a team
Language skills:
Specifications:
number of spots: three
hiring season: January – February
length of internship: four months minimum
salary: 568.76 euros/month plus 50% of public transportation pass
How to apply
Submit motivation letter, resume and portfolio using the 'apply' link below.
Applications have closed.