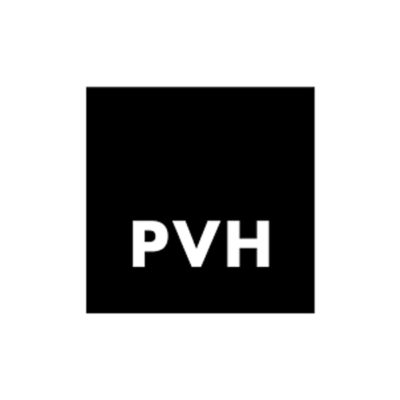 PVH has an opportunity for an architectural designer to join its team in Amsterdam for maternity cover. 
Full relocation package including one-month accommodation.
Department: creative services
About the company:
PVH is one of the largest apparel companies in the world. With a history going back over 130 years, PVH excels at growing brands and businesses with rich American heritages.
PVH is over 30,000 associates operating across 40 countries and speaking 20 languages with over $8 billion in 2014 revenues. PVH owns and markets the iconic Calvin Klein, Tommy Hilfiger, Van Heusen, IZOD, ARROW, Speedo*, Warner's and Olga brands and, in addition, markets a variety of goods under its own and licensed brands.
PVH Europe is home to the global headquarters of Tommy Hilfiger and the European offices of Calvin Klein. The company is founded on a dynamic and fast-paced work environment that's fueled by passion, creativity and an entrepreneurial spirit.
Founded in 1985, Tommy Hilfiger is internationally recognised for celebrating the essence of "classic American cool" style, featuring preppy with a twist designs. The brand delivers premium styling, quality and value to consumers worldwide under the Tommy Hilfiger and Hilfiger Denim brands, with a breadth of collections including Hilfiger Collection, Tommy Hilfiger Tailored, men's, women's and children's sportswear, denim, accessories, and footwear. In addition, the brand is licensed for a range of products, including fragrances, eyewear, watches and home furnishings. Founder Tommy Hilfiger remains the company's principal designer and provides leadership and direction for the design process. With the support of strong global consumer recognition, Tommy Hilfiger has built an extensive distribution network in over 90 countries and more than 1,400 retail stores throughout North America, Europe, Latin America and the Asia Pacific region.
Calvin Klein is one of the best-known designer names in the world, offering a modern, provocative design aesthetic. The Calvin Klein brands – Calvin Klein Collection, Calvin Klein (platinum label), Calvin Klein (white label), Calvin Klein Jeans and Calvin Klein Underwear – provide the company with the opportunity to market products both domestically and internationally at various price points, distribution channels and catering to a diverse group of consumers. Calvin Klein also designs and markets a range of other product lines including fragrance, eyewear, watches, jewellery, and home furnishings. The Calvin Klein brands achieved approximately $8.1 billion in global retail sales in 2014.
Department description:
The creative services department is responsible for the interior design of the European showrooms for PVH brands such as Tommy Hilfiger and Calvin Klein, the design & delivery of PVH's future headquarters – the Campus at Houthavens in Amsterdam – as well as the design & delivery of TH & CK digital showrooms.
Additionally, creative services designs and supervises the delivery of architectural projects such as local PVH HQs & other ad-hoc projects.
Position description and responsibilities:
The role of the architectural designer is to lead creative services' projects from an interior/exterior design perspective, working with the appointed – internal/ external PMs.
With the support of the CS team, they are responsible for enabling/ providing/supervising/checking all related/requested design drawings and material specs. The overall goal is to ensure suitability & synchronicity of all spatial/ architectural design of the appointed projects with the TH/ CK brands as well as the PVH corporate vision.
The architectural designer will primarily be involved in the following projects:
design and delivery of the PVH Campus Amsterdam – internal and exterior spaces

support the design & delivery of required TH & CK digital showrooms- Europe, MEA+, Asia-Pacific
design and delivery of selected PVH HQs & TH/ CK showrooms – dependent on refit schedule
design and delivery of ad-hoc architectural/ design projects
The architectural designer reports to the senior director. They work very closely with the vice president  and campus PM as well as directly with the design/interior design managers within the team.
They must have solid experience with a demonstrated understanding of design/project time management, work prioritising, effective delegating to team members and a strong understanding of general feasibility within given budgetary and design briefs/ constraints.
They  must possess an absolute eye for detail and perfection as well as be thoroughly organised and capable of working on multiple projects at the same time.
They must be a natural people person, at ease interacting with all levels of the organization, both in written and verbal form.
Note: This job description is not intended to be all-inclusive. Employee may perform other related duties as negotiated to meet the ongoing needs of the organization.
Requirements:
architecture degree

a minimum of five years of relevant experience

computer Skills: AutoCAD, Photoshop, Illustrator, InDesign, Sketch Up, Cinema 4D

organisational skills

demonstrated energy, drive, determination and persistence; ability to multitask

a hands-on attitude

absolute team player

able to work within a large international company and fast-paced environment

used to working under pressure and to deadlines

flexible/ adaptable in mindset and work methods

pro-active, enthusiastic and dedicated
Home