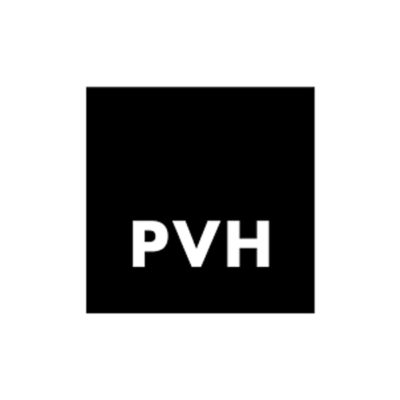 PVH Europe is seeking a junior concept designer – store design to join its team in Amsterdam.
About the company
With a history going back over 130 years, PVH has excelled at growing brands and businesses with rich American heritages, becoming one of the largest global apparel companies. We have over 30,000 associates operating in over 40 countries with over $8 billion in revenues. We own the iconic Calvin Klein, Tommy Hilfiger, Van Heusen, IZOD, ARROW, Speedo*, Warner's and Olga brands and market a variety of goods under these and other nationally and internationally known owned and licensed brands.
PVH Europe is home to the global headquarters of Tommy Hilfiger and the European offices of Calvin Klein. The company is founded on a dynamic and fast-paced work environment that's fueled by passion, creativity and an entrepreneurial spirit.
Tommy Hilfiger is one of the world's leading designer lifestyle brands, internationally recognised for celebrating the essence of "classic American cool" style. Founded in 1985, Tommy Hilfiger delivers premium styling, quality and value to consumers worldwide with a breadth of collections including Hilfiger collection, Tommy Hilfiger tailored, men's, women's and kids' sportswear, Tommy Hilfiger denim, accessories, and footwear. In addition, the brand is licensed for a range of products, including fragrances, eyewear, watches and home furnishings. Tommy Hilfiger, which was acquired by PVH Corp. in 2010, has more than 17,000 associates worldwide and an extensive distribution network in over 115 countries and 1,600 retail stores. Global retail sales of the Tommy Hilfiger brand were US $6.5 billion in 2015.
Calvin Klein is a global lifestyle brand that exemplifies bold, progressive ideals and a seductive, and often minimal, aesthetic. We seek to thrill and inspire our audience while using provocative imagery and striking designs to ignite the senses.
Founded in 1968 by Calvin Klein and his business partner Barry Schwartz, we have built our reputation as a leader in American fashion through our clean aesthetic and innovative designs.
Global retail sales of Calvin Klein products exceed $8 billion in 2015 and were distributed in [over] 110 countries. Calvin Klein employs over 10,000 associates globally. In 2003, we were acquired by PVH Corp., one of the largest apparel companies in the world.
*The Speedo brand is licensed for North America and the Caribbean in perpetuity from Speedo International Limited.
Department information
The Calvin Klein architecture and visuals is part of the PVH omnichannel department and it is responsible for the design and development of the store concepts and visual concepts for all the Calvin Klein stores and shop-in-shops across the western and eastern Europe, as well as the Middle East and Africa (EMEA region).
Position description
The junior concept designer will provide architectural services to the team and will be mainly responsible for:
supporting the design of the fixtures and furniture for the Calvin Klein stores and Shop-in-Shops
preparing technical drawings of the fixtures and keep the drawings set up-to-date
coordinating the fixtures' development working closely with the fixtures manufacturer and other stakeholders
creating and maintaining concept manuals, guidelines and Revit families for all the concepts
supporting the store design, creating store and SIS layouts for upcoming openings
maintaining team and project administration (i.e. controlling payments of suppliers and materials' samples stock, organizing team meetings, ensure correct filing in the database etc.)
Position requirements:
bachelor's or master's degree in architecture, interior design, furniture design or product design
one-two years' work experience in the retail industry is a plus
good understanding of furniture design
excellent knowledge of design software, especially AutoCAD 2D, Sketch Up and Revit
good knowledge of the Adobe Suite, especially Photoshop and InDesign
good knowledge of MS Office
high level of organizational skills with the ability to prioritize and handle multiple tasks simultaneously
attention to details
flexible attitude and strong problem-solving skills
team mentality and strong work ethic
pro-active and "doer" mentality
good administrative skills
excellent communication skills in English, both speaking and writing
Note: this job description is not intended to be all-inclusive. The employee may perform other related duties as negotiated to meet the ongoing needs of the organisation.
If you are interested in this internship opportunity, please click here to apply.
Applications have closed.