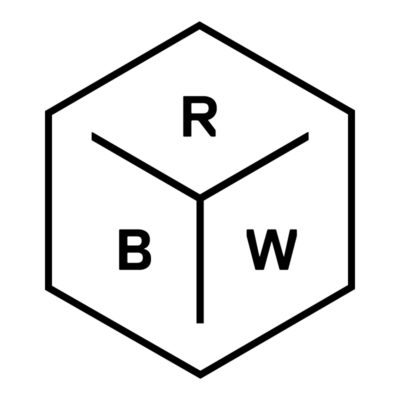 Rich Brilliant Willing is looking for a senior product designer to join its team in New York.
Rich Brilliant Willing purpose
We believe in the power of light to create atmosphere.
Our purpose is to realize the unlimited potential of lighting. Through a collaborative process of exploration, discovery and improvement with our customers and partners, we craft thoughtful light fixtures.
Rich Brilliant Willing (RBW) is a contemporary lighting design and manufacturing studio leading the industry in LED fixtures for hospitality and workplace. We are a fast-paced environment with big goals and rewarding results. Our organization is our team, and our team is our organization.
We are currently seeking an experienced product engineer to develop the best in lighting products. This job is about diligence, organization, passion, and winning!
Title: senior product developer
Reports to: director of development
The role: what winning looks like:
develop new products by delivering key milestones on-time (project ownership)
support product development projects and teammates (project support)
ownership of 3rd party testing and certification
Responsibilities and key activities
develop products (project ownership)
create drawings for manufacturing – execute and deliver production-ready documentation including 3rd party components, material specifications, appropriate tolerances, finish notation and critical QC dimensions
contribute to product design from a colors, materials, finish (CMF) technology perspective (material, process, finish selection, etc.)
manage vendor communication and their development of our products, place sample orders, ensure accountability of vendors to organizational goals
visit global vendors
support product development projects and teammates (project support)
verifying all specification of LED, Driver and Optics to meet project charter objectives
technology advocate – identify and develop technologies that can be applied to emerging hospitality/architectural lighting markets in various areas including hotels, condominiums, workplace
mentor staff and encourage career development
skill building and facilities – build and integrate engineering and prototype capabilities within the company
support marketing initiatives and events as required
ownership of 3rd party testing and certification
certifications for compliance, safety and performance including (IP Testing, domestic and international certifications)
Qualifications and experience required
five+ years experience in consumer electronics industry or architectural lighting
Solidworks advanced skills
advanced degree in engineering preferred
experience with materials and manufacturing processes which focused on materials, finishes and technology
experience and familiarity with color specifications and tools such as Spectrometer, Gloss meter, Pantone, RAL etc.
deep knowledge of plastic materials (including of injection molding, IMD, IML, MultiShot, insert molding, composite and related finishes technologies), metal materials (including CNC, forging, casting, sheet forming, MIM and related finishes technologies), glass and ceramic materials (including forming, CNC, polishing and related finishes technologies), and soft good materials (including leather, fabric and related finish, assembly technologies)
ability to communicate complex technical issues clearly, strong administrative skills
experience managing outside vendors
hands-on prototyping, testing, analysis, and research
strong aesthetic sensibility preferred
self-managing and motivated
ability to travel internationally for 1 week at a time
Performance reviews
RBW will hold a minimum of two performance reviews annually, one of which will address professional growth, compensation, job description and job title.
RBW benefits package
2018 health insurance through UnitedHealthcare
dental/vision plan
flexible spending account (FSA)
Paid time off:
10 personal/sick days
10 RBW holidays: New Year's Day, Martin Luther King Day, Presidents' Day, Memorial Day, Independence Day, Labor Day, Thanksgiving Day, Friday after Thanksgiving, Christmas Day, and additional Christmas Holiday (Christmas Eve, Boxing Day—varies year to year)
401(k) – RBW will contribute 3% of your per paycycle salary, after the one year vesting period
Profit sharing:
Five year vesting (20% a year, qualifies after first year of employment).
Provided there is a strong and profitable year, the company gifts a portion of the profits to the employees in the form of a retirement contribution.
Commuter benefits:
Employees are eligible to enroll in our pre-tax commuter benefit program.
To apply, please apply online by submitting your application, resume, and cover letter.
Applications have closed.