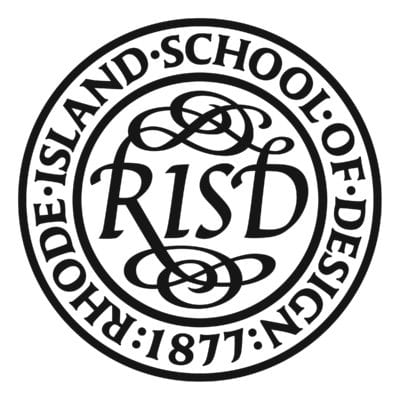 Rhode Island School of Design's Department of Furniture Design is seeking an assistant/associate professor to join its team in Rhode Island, USA. 
The Department of Furniture Design in the Division of Architecture and Design invites applications for a full-time faculty appointment, at the rank of assistant or associate professor to commence fall 2019.
Rhode Island School of Design (RISD) recognizes diversity and inclusivity as fundamental to its learning community and integral to an art and design education. We welcome candidates whose experience in teaching, scholarship, professional practice, or service has prepared them to contribute to our commitment to diversity and excellence.
The Department of Furniture Design seeks candidates who demonstrate excellence in the field of furniture and object design. The applicant should have the ability to support links between idea generation, design development, and the making process using hand, industrial and digital fabrication tools, technologies and processes applied to a wide range of materials. The ability to lead research and partnered projects, to curate and develop exhibitions and contribute to the social value of design is highly desirable. Ideal candidates should have strong leadership skills along with the ability and experience to guide students through the completion of their degree project/graduate thesis.
The department contributes to contemporary design education through a pedagogy that unifies thinking and making. With excellent studio facilities for wood, metal, polymers, upholstery, materials research, design and drawing, the ideal candidate should be able to support students through the process of creating highly resolved work from concept to finished object. We especially seek applicants who will support professional and curricular engagement with non-western traditions, offer global perspectives on the discipline of furniture design, and enhance the range and diversity of the department's approaches and cultural frames of reference.
Rank will be dependent on professional status and teaching experience.
Required qualifications
Master's degree in design or a related field, although undergraduate degrees and professional equivalencies may be considered.
Evidence of a high level of creative practice demonstrated by all or some of the following: a record of exhibitions; contract work with manufacturers; fellowships, prizes and residencies; service as a juror or visiting critic; a record of consulting projects; reviews; lectures and other presentations; research; reputation in the field.
Demonstrated experience teaching at the college or university level with responsibility for syllabus design and course development.
Excellence with design processes including research, drawing, model-making, prototyping, and digital design methods. Knowledge and experience with a variety of production techniques.
Knowledge of contemporary practices in design and the evolving state of professional practice.
Confident leadership and communication skills, with proven ability to work collaboratively as part of a team.
Preferred qualifications
Evidence of involvement in innovative program or curriculum development including partnered and sponsored studios; experimental and/or collaborative teaching; organizing exhibitions.
Evidence of a rigorous and cohesive practice positioned within contemporary dialogues about craft and design with potential to affect curriculum development within the department and research programming at the college level.
Record of committee and administrative work.
Experience in grant writing and/or grant funded programming.
Department /RISD description
Rhode Island School of Design is an undergraduate and graduate college of art and design with approximately 2,480 graduate and undergraduate students. RISD supports faculty professional practice with sabbaticals, precritical review leave, conference funds, and professional development grants. For more information about RISD and to apply online, please click here.
Faculty responsibilities
The full-time faculty teaching load is six courses a year, comprised of a combination of sophomore through graduate level courses. In addition to teaching and maintaining a professional practice, full time faculty are expected to serve on college committees, advise students, participate in curriculum development and other departmental activities and projects, and contribute to the vibrancy of the intellectual life of the department and College.
Pre-employment requirement
The successful candidate will be required to meet our pre-employment background screening requirements.
Special instructions to applicants – please attach the following to the appropriate links and the section labeled "Documents needed to apply":
a letter of intent that should include a statement of teaching philosophy as well as a statement about how you address diversity and inclusivity as fundamental to a learning community (attach to tab labeled 'cover letter')
curriculum vitae
images of professional work (no more than 20 images)
images of student work (no more than 20 images)
at least one example syllabus
Names and contact information for three references are requested as part of the application process. Requests for reference letters are sent directly to the reference providers when candidates become finalists.
Review of applications will begin immediately, and continue until the position is filled. Candidates who submit their materials before January 7, 2019 are assured full consideration.
EEO Statement
RISD is an equal opportunity employer. Employment decisions are made without regard to race, color, religion, sex, age, national origin, disability, veteran status, sexual orientation, gender identity or expression, genetics, or any other protected characteristic as established by law.
Please apply directly by clicking here
Applications have closed.