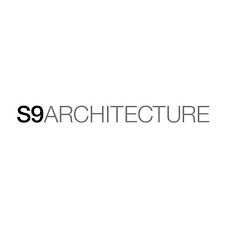 S9 Architecture is looking for a senior design architect with ten-plus years' experience to join its team in New York, USA.
S9 Architecture is seeking a senior design architect. This person will collaborate directly with the design principals, developing project designs. A senior designer will coordinate the work of design teams, and interface directly with the client and regulatory agencies, if required. A senior designer must be able to compose thoughtful, overarching design narratives, apply the narrative as appropriate, create innovative solutions to design challenges, as well as make technical recommendations. This person will be responsible for leading design presentations, preparing design documents, and gauging the progress of the project schedule in concert with project managers and project architects.
The ideal candidate must meet the following responsibilities and qualifications:
master of architecture degree
10 to 12 years of post-graduate, professional experience in a design or architecture office
experience leading design teams and projects from concept through completion
be able to collaborate across disciplines to produce the best design solution
ability to meet aggressive deadlines and multi-task with minimal supervision
report to and review work with design principals
proficiency in Rhino, AutoCAD, Adobe CS (InDesign, Photoshop, Illustrator) required
proficiency in Revit and Enscape a plus
strong technical skills and attention to detail
ability to adapt to new and complex situations
capable of working on a variety of typologies including; commercial, residential, adaptive reuse and masterplanning
must have the ability to effectively present ideas (both verbally and visually)
design-curious – must be passionate, observant and self-motivated
A portfolio of work demonstrating and documenting independent work is required. Please submit a portfolio if you wish to be considered.
Who we are
S9 Architecture is a team of 70 designers dedicated to giving form to our client's pragmatic needs, with a unique design approach rooted in 'modern contextualism' and inspired by urban narratives. Rejecting pre-conceived ideas and stylistic preoccupations, each design solution is informed by programmatic, physical, environmental, economic and contextual forces. We believe our projects are part of a larger whole, acting as glue that helps bind and enhance their context for human experiences.
Our work is primarily centered in the New York City area with projects in Washington DC, Atlanta, Rio de Janeiro and Canada, as well. We strive for high minded design in everything we do and across all project typologies which currently include; residential, office, adaptive reuse, urban design, commercial and mixed-use.
S9 Architecture is an equal opportunity employer and participant in the US federal e-verify program. Women, minorities, individuals with disabilities and veterans are encouraged to apply. We offer full benefits including; health benefits through United Healthcare, company-matched 401k, reimbursement and mentoring for AREs,  yearly performance reviews and an ok soccer team.
Applications have closed.