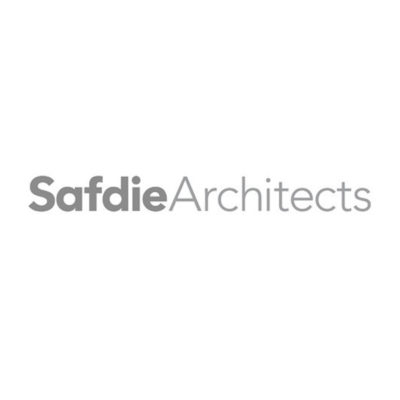 Safdie Architects is seeking an experienced and hands-on BIM technology manager to join its practice in Boston, USA. 
The BIM/technology manager should have excellent communication and organizational skills to join their design practice.
As a role designed to support the design teams, the BIM technology manager will work directly with all of the firm's project managers to ensure the stable operation of all design and management software and coordinate across all of the firm's ongoing projects.
They will ensure that SA is up to date on BIM standards and technology, provide the necessary training and support to staff and ensure best practice use of our project information management system – Newforma. They will be expected to interact and coordinate with their peers with our consultants' offices and act as the liaison between our in-house IT manager and outsourced IT vendor for issues as they come up with regards to software and hardware.
Responsibilities will include:
responsible for BIM standards development, implementation, and enforcement
coordination and management of BIM project data sets/workflows and project set up
development and configuration of BIM and PIMS software – with IT manager
provide technical support for BIM enabling software applications to the project team; Provide or organize training for new hires and continuous training for current staff
assist project teams with modeling, detailing and multi-discipline coordination and collision checking
conduct research on new and emerging BIM technologies and standards or technologies/standards that can be leveraged through existing CAD investments
manage software products including but not limited to incorporating latest version releases and customisation of the product
Candidates must be highly motivated, have the ability to work effectively in a collaborative team environment and possess a willingness to assume both project-wide and office-related responsibilities.
Headquartered in Somerville, MA with offices in Toronto, Jerusalem, Singapore and Shanghai to support ongoing projects, Safdie Architects is constantly engaged in the design of a diverse range of projects in terms of building type, scale and geographic location. Current work in design and construction includes the National Medal of Honor Museum in South Carolina; a residential tower in Manhattan; medical education and research facilities in Sao Paulo, Brazil; a hospital in Cartagena, Colombia; and mixed-use developments in Saudi Arabia, China and Singapore.
Qualified candidates should submit a cover letter, resume and work samples in PDF format to employment@msafdie.com
Knowledge and experience requirements:
a minimum of five years' experience working in the building design/construction environment
highly proficient in Revit, Rhino and AutoCAD
proficient in Office 365 products and services
working knowledge in Dynamo and Grasshopper
working knowledge of Newforma
knowledge of IT Hardware and Software network infrastructure
ability to prioritize and plan for work activities in a timely manner
all applicants must have the authorization to work within the United States
Applications have closed.