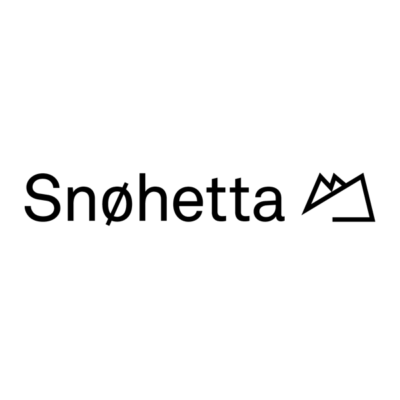 Snøhetta is hiring an interior architecture project leader to join its team in San Francisco, USA.
Snøhetta is an international, interdisciplinary architecture and landscape architecture firm with seven studios worldwide.  The US offices are working on architectural, interior, and landscape projects associated with libraries, performance spaces, master plans, academia, museums, park planning, and public plazas throughout the Americas.
Snøhetta is seeking a project leader for our interior architecture team based out of San Francisco who is committed to the creation and development of exemplary design from concept through execution.
About the job
A project leader is a leadership position in the firm in which a person helps define and carry out project vision with directors and partners. Project leaders move a project forward, lead an internal team, coordinate with consultants, and work through all items agreed upon in the contract. They establish relationships with the client and other stakeholders and consultants, together with directors and partners, with increasing responsibility as projects progress. Project leaders develop and mentor those who are a part of their project team(s).  They may work on multiple projects at Snøhetta and are involved with employee recruitment and project acquisition efforts.
Beyond what is listed below, we look for candidates with experience in the following areas.
The ideal candidate will have a strong foundation and extensive experience in the design and development of interiors, either standalone or within the context of an architectural project.
The project leader is exposed to various work methods which are focused on the following core actions:
thinking – content generation of design through various mediums
doing – production of drawings, presentations, and general design production tasks
interacting – participation and leadership in meetings, project discussions, employee development and studio life
Depending upon a candidate's experience and background, they will be recognized as a project leader or senior project leader.
How you will do the job
The project leader leads the process of design, coordination and documentation for the design team and its interface with the consultant team. Below are just some of the ways you'll do your work.
Design
Works with the partner-in-charge, discipline director and others to formulate and execute the design direction of the project. Organize, budget, and plan for charrettes during the design phases. Direct and lead the interior design team and provide strong conceptual design input in development of 'design strategy' where overall design, feel, look and materiality of a project will be defined and presented to either the project architect or the client.
Delivery
Manage project delivery process and advance the development by leading the team in several ways. Assist in developing and directly manage the budget, schedule, team, consultants, design, fee and documentation on a daily basis and adhere to the terms of the project contract. Define staffing needs for the work and enters data into Planifi.
Leadership
You are a leader at Snøhetta and demonstrate trustworthiness, forthrightness, self-awareness, and humility. Develop a breadth of leadership skills including management, collaboration, design, project execution and team development. Actively develop team members professionally through on-the-job teaching and mentorship. Lead performance conversations and reviews for team members.
Initiative
Prioritize and delegate work according to project needs or Snøhetta initiatives. Hold yourself and your team accountable to ensure project deadlines and deliverables are met.
Snøhetta Culture
You are a model citizen of Snøhetta who contributes to a positive, inclusive organizational culture. You build trust and prioritize team success over an individual agenda.  You are accountable to our work and actions, respectful of others and engage in healthy debate.  You are committed to doing excellent work and pay attention to results. You recognize that we work in an evolving industry and adapt to change and participate in a meaningful way. You know the value of mentorship and establish meaningful relationships with colleagues.
About your experience:
professional degree in architecture
at least seven to ten years' of professional design experience, with at least two years' of project and team management
proficiency with AutoCAD, Rhino, Adobe CS, MS Office Suite, Slack, Zoom
successful experience in a leadership role on large scale, multi-disciplinary projects
exceptional design sensibility, talent and rigor
experience through all phases of design (concept design through construction administration)
excellent knowledge of FF&E and construction detailing
experience with detailed drawing packages, schedules and specifications
experience working with a range of consultants and large project teams, including associate landscape, civil, electrical, traffic and structural engineers
To apply, please submit an application to our resume database.
Salary: Undisclosed
This position has been filled.