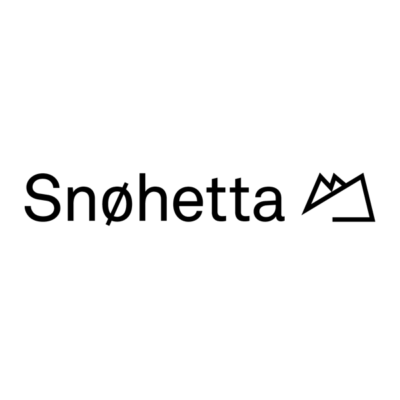 Snohetta is hiring a proposal coordinator to join its team in New York.
Company information
Snøhetta is an international, interdisciplinary architecture and landscape architecture firm with seven studios world-wide. The US offices are working on architectural, interior, and landscape projects associated with libraries, performance spaces, master plans, academia, museums, park planning and public plazas throughout the Americas.
Summary
Snøhetta is seeking a proposal coordinator to join its team in New York. This person will work to help win new business for Snøhetta in the Americas by creating responses to public and private requests for proposals (RFP), award submissions, lecture and presentation opportunities, amongst other pursuits.
The proposal coordinator position is part of the new business team working to win new work in highly competitive markets for design and related services in the fields of architecture, landscape architecture, urban design, interiors, branding and product design. The proposal coordinator reports to the firm's new business manager and contributes to the realization of the firm's professional and business objectives.
In addition to creating responses to RFPs, the proposal coordinator's position includes, but is not limited to:
writing, layout and graphic design of proposals
generation, editing, dissemination of graphic and media content. This includes content needed to support marketing/business development efforts
coordinating consultant teams
working with architects and landscape architects to draft design approach statements
relevant information gathering, analysis and reporting related to the work of the business development function and its interactions (e.g., market conditions/trends, clients, etc.)
Job requirements/skills:
a minimum of three years' experience working for an architecture or landscape architecture firm
bachelor's degree or higher
knowledge of InDesign is required
strong writing and editing skills
proficiency with Microsoft Office 365, Adobe Creative Suite
confidence in working autonomously
ability to handle multiple tasks, projects and deadlines while maintaining quality
Relationships
The proposal coordinator will report to the new business manager. The role will liaise with our firm's executive team, office administrative team and project managers. The proposal coordinator sits within the operations group and is a member of Snøhetta's marketing and communications team.
To apply
Please submit a resume, cover letter, writing samples to our resume database via the link above.
No phone calls or emails please
Salary: Undisclosed
Applications have closed.