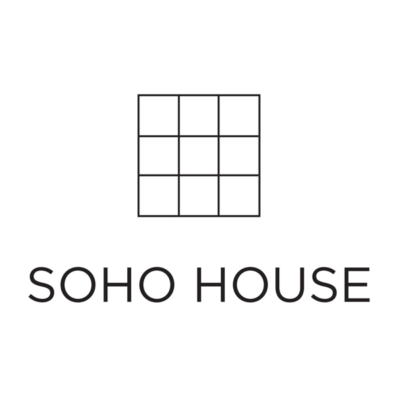 Soho House is looking for an interior lead designer to join its team in London. 
Role description
A lead designer is responsible for producing high quality project design deliverables from concept generation to both FF&E specification and construction documents. They work directly with the design director on tasks and deliverables to ensure the facilitation of multiple projects' completion.
In addition, lead designers play a key role in setting milestone dates for the issue of design documentation, and inherently act as a positive role-model to others and support the team and company culture.
Key responsibilities:
works closely with the interior designers providing general support, effective design management processes and implementation initiatives
creates design project schedule and timeline
ensures that the integrity of the agreed design solutions are maintained by taking responsibility for the development of the design and the project
ensures project deliverables are in accordance with the design development timetable and interior design budget and report to design director on a weekly level
prepares preliminary FF&E budgets for the review of design director
undertakes an ongoing review of subsequent stages with the input from the design director for key project stages
attends weekly reviews with purchasing agent to monitor progress to report to design director
liaises with design director with regards to management and performance of designers
manages team work flow and efficiency
ensures resources are available for the team (software, hardware, lib data), purchasing, etc.
works closely together with design director to ensure continuous improvement of Soho House standards (handbook for starters, schedules, suppliers list, filing structure, check lists)
sends weekly reports to design director of his/her projects
acts as a mentor and helps managing the career development of the design team
assigns project hours to Harvest on a daily level
reviews, approves and monitors Harvest project hours of design team on a weekly level
helps maintaining a happy and positive work environment by organising regular social events
Project responsibilities
Stage 1: Initial concept:
sets project programme/deadlines
responsible for overall concept direction
offering clear guidance and inspiration for team in the concept phase
reviews concept package with team
responsible for organising regular reviews with design director and CEO
Stage 2: Detailed concept
responsible for final layout plan, ensuring that it meets all client/operational requirements
creation of FF&E budget
reviews and gives guidance for proposed FF&E with team members
responsible for ensuring all finishes meet technical, financial and operations requirements
Stage 3: Detailed design package
reviews drawing packages for fit out (to tender) and specification documents for FF&E (to tender)
reviews and Red Pen team drawings
issues tender packages
liaise with project design team to ensure coordination between drawings
involvement in V.E workshops
liaising with procurement manager to ensure their understanding of design intent
reviews construction drawings
final sign off of workshop drawings
Stage 4: Site attendance
attends site meetings, manages RFI's
attends all design team meetings and sets attendance for other team members
work with procurement team to coordinate delivery/installation
Stage 5: Installation and handover
management and coordination of site installation
responsible for Snagging and follow-up process
Applications have closed.